Mix
A lawyer wins a judicial battle that lasted 100 sessions in 22 years.. the value of the compensation is a surprise
Amman Today
publish date 1970-01-01 03:00:00

'You can't price the energy and the time you lost', this was the first comment made by a lawyer in India, after winning a 22-year lawsuit against a railway company that charged him with an overcharging of 21p. Justice and fighting corruption, so it was worth it," according to the British newspaper, "Daily Mail".
Chaturvedi paid 20 rupees (21 pence) more than he should have for two tickets on the North Eastern Railway service from Mathura to Moradabad in 1999.
The report from the source
Chaturvedi, who is based in Uttar Pradesh, handed over 100 rupees for two tickets on the regional railway, which cost 35 rupees each, and should have taken back 30 rupees, but the employee returned only 10 rupees, leaving 20 rupees in his pocket..
After a 22-year legal battle with the company and the writer, a Northern Territory court awarded Mr Chaturvedi 15,000 rupees (£154) in damages. But you can't put a price on the energy and time you lost, it's not the money that matters."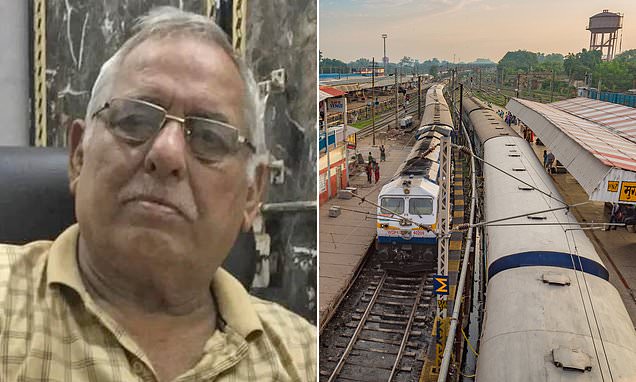 Lawyer
The court also ordered a company North East Railway By paying 12 per cent interest on the Rs 20 excess fee for each of the 22 years, totaling Rs 280 (£2.90), bringing the passenger's total return to £156.90 and, if not paid within 30 days, the rail company must Rail pay interest at 15 per cent.
The man said his "family urged him to drop the case, but he insisted anyway." The railway court dismissed the case, but the Indian Supreme Court ruled that the case could be heard in the more sympathetic consumer court..
The judges' leave has slowed Chaturvedi's path to justice, as well as legal wrangling that the lawyer was fortunately able to negotiate.
.
#lawyer #wins #judicial #battle #lasted #sessions #years #compensation #surprise
Jordan Miscellaneous news
Source : اخبار الاردن