Mix
Nineties practicing a dangerous sport by standing on the wing of a plane while it is flying.. Video and photos
Amman Today
publish date 1970-01-01 03:00:00

Most people in their 90s prefer to spend quiet days at home with family. They choose rest and relaxation over other recreational activities, but this is not how Betty Bromage lives her life at the age of 93, as the British woman completed her fifth challenge in high flight, in which she is on the wing while flying, and Betty did not walk on the wing but stood quietly on top of a plane while she was Tethered securely during the flight, the stunt was recorded and shared on Facebook via a page BBC.
Her last attempt to walk was made on the wing at Rendcombe Airport, and interestingly enough, she exercised in her late 80s without worrying too much about the dangers surrounding her, and since then, she has remained completely intact even with a pacemaker in her body. .
Betty said, "It was great, I enjoyed it, it's so exhilarating and different…things you've never done before, if you haven't tried it, you have to do it…I can't do a lot of the things you see, but that's one thing."
The British woman on top of the plane in flight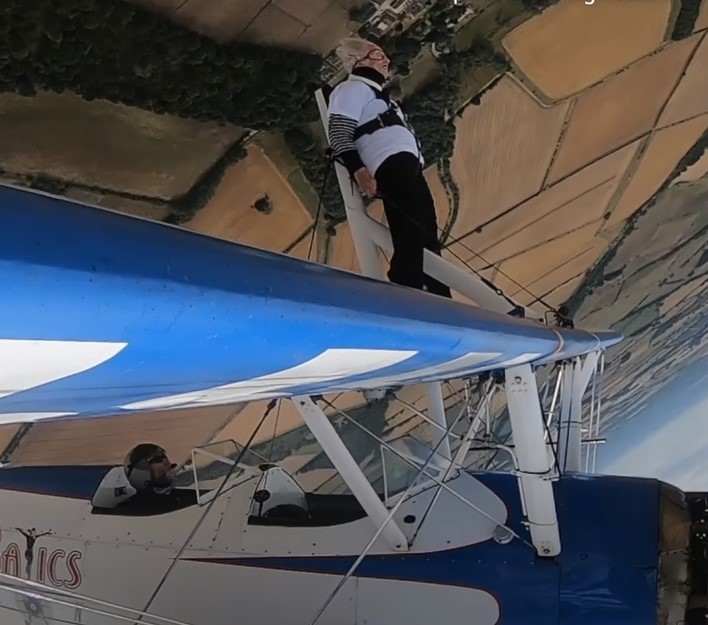 The plane is spinning and the British lady is sitting on her wing
"I think she's a wonderful lady," said the pilot, who flew the plane. "We were going 130 miles an hour down below… I watched my house all the time, just to make sure she was okay and having fun."
Betty is a former award winner ITV Pride of Britainwhich has raised more than £23,000 for local charities, and her current attempt to walk the ward is to raise money for palliative care charity Sue Rider, according to The Independent.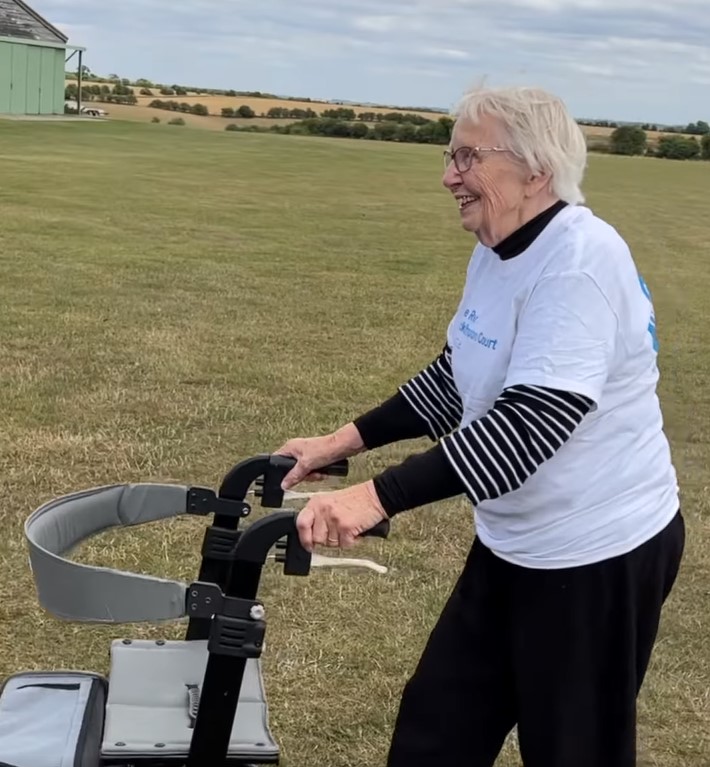 British Betty Promag
.
#Nineties #practicing #dangerous #sport #standing #wing #plane #flying #Video #photos
Jordan Miscellaneous news
Source : اخبار الاردن