Mix
"His voice is a monster"… Bangladesh police detain a singer and force him to sign an apology
Amman Today
publish date 1970-01-01 03:00:00

The New York Post reported that Bangladeshi police forced an eccentric singer to sign an apology, telling him he was "too ugly to sing" and prompted him to stop his unusual performances of classic songs. At police headquarters for eight hours, social media users described him as a singer "out of tune".
Allum told India Today, "Everyone was asking questions randomly, and I had to turn around and turn… Then someone suddenly grabbed my hair and asked if I had a hero's face.."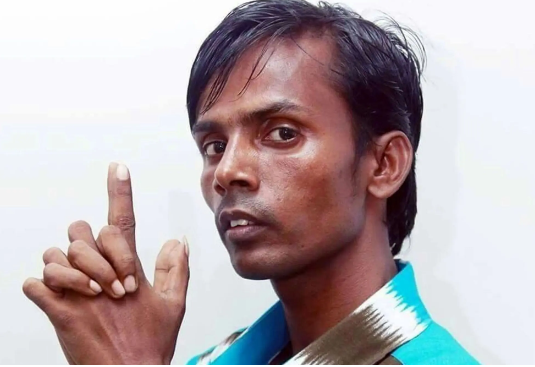 The singer after throwing the sack at him
Authorities allegedly focused on the singer's embarrassing views on songs by Nobel laureate Rabindranath Tagore and national poet Kazi Nasr, according to Agence France-Presse. own.
"He completely changed the traditional singing style… and assured us that he would not repeat this," investigator Harun al-Rasheed in Dhaka told AFP, while the police denied trying to pressure the singer to change his name, while reports said that Aloom, who has nearly Of his two million followers on Facebook, he posted a new music video after his alleged ordeal showing him behind bars.
.
#voice #monster #Bangladesh #police #detain #singer #force #sign #apology
Jordan Miscellaneous news
Source : اخبار الاردن