Mix
A Briton tells the story of his rescue from a shark attack with the help of dolphins in New Zealand
Amman Today
publish date 1970-01-01 03:00:00

Swimming with dolphins has always been a dream of many adventurous backpackers, but a British traveler got more than he bargained for when he dived with a group of dolphins off the coast of New Zealand to cross other exploits outside the region..
Adam Walker from Nottingham was swimming with dolphins when a six-foot great white shark appeared only a few meters away, which frightened himself, but the dolphins acted in a strange way in order to protect him, as they formed a ring around him, according to the newspaper website "Daily" British Mail.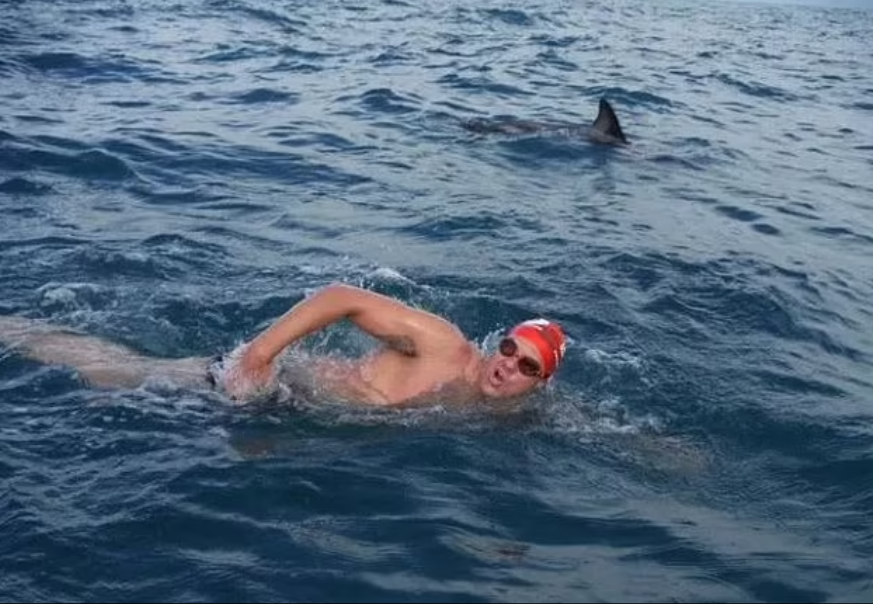 swimmer
"I looked down and saw a shark below me a few feet away," Adam said. "I tried not to panic because I had a goal to swim across successfully."
Adam explained that the dolphins formed a protective ring around him when the shark approached, which protected him from any possible attacks.
he told Marlborough Express: "I like to think they were protecting me and guiding me to safety." "This swim will stay with me forever.."
Walker posted a video of dolphins swimming next to him at the moment he said that a shark suddenly approached him.
He pointed out that he encountered sharks while swimming on two other occasions, once while he was in Hawaii, and another in the Tsugaru Canal in Japan, adding that the best way when confronting a shark is not to panic.
.
#Briton #tells #story #rescue #shark #attack #dolphins #Zealand
Jordan Miscellaneous news
Source : اخبار الاردن