Mix
How to make shrimp with garlic and butter.. If it is not yet a first year, it is permissible
Amman Today
publish date 1970-01-01 03:00:00

Shrimp is one of the foods rich in important nutrients that the human body needs, and one of the favorite foods of many people, especially in the summer, so housewives are keen to prepare it at home, and for this we review in the report, how to make shrimp with butter and garlic on the way of Chef Nour Mohy, Which depends on following several steps that can be followed by a newly married woman who is not fluent in the arts of cooking.

Ingredients for Shrimp with Butter and Garlic
How to make shrimp with garlic and butter:


the ingredients:
One kilo of shrimp, headless only, as it is preferable to leave the tail until it is the size of jumbo.
Half a teaspoon of salt.
Half a teaspoon of dry coriander.
Half a teaspoon of cumin.
A teaspoon of fish seasoning.
Half a tablespoon of sauce.
Half a teaspoon of harissa.
Two tablespoons of oil.
Squeeze a large lemon.
And a tablespoon of minced garlic.
How to prepare shrimp with butter and garlic:
Shrimp must be seasoned with all the above-mentioned ingredients and left in the refrigerator for at least half an hour, then turn on the oven at 200 degrees to heat up.
Shrimp should be placed in a tray and put two tablespoons of butter and a sprinkle of chopped parsley or coriander, then put the tray on the middle rack from a quarter to a third of an hour.
Shrimp should be decorated with lemon slices and can also be served with rice dishes, green salad, and tahini, and it can be eaten with lemon juice with mint, orange and other types of juices.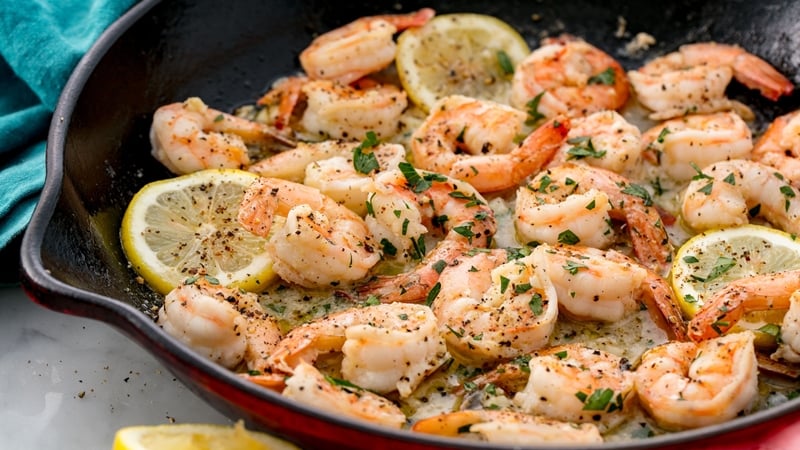 Shrimp with butter and garlic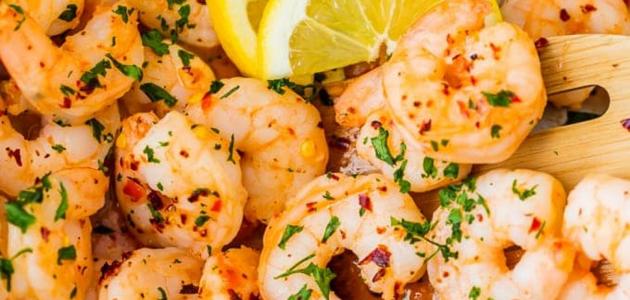 shrimp
.
#shrimp #garlic #butter #year #permissible
Jordan Miscellaneous news
Source : اخبار الاردن