Mix
For a good sleep without a backache.. How do you choose the right pillow and when should it be changed?
Amman Today
publish date 1970-01-01 03:00:00

Do you suffer from back pain and do not know the cause? Have you ever thought when you changed the "pillow" you sleep on? Have you thought about the type of pillow, whether cotton or sponge, or did you not know at all? You are not alone, many who suffer from back pain, the first thing they think about is changing the mattress on which they sleep, and they forget to change the "pillow", although it is no less important than the mattress, so "The Seventh Day" reviews how to choose the appropriate pillow according to the website "thesleepdoctor" As follows:


When should the pillow be changed?
Bed pillows must be replaced after 18 months, especially those made of memory foam, so it is preferable to replace them with other natural pillows that live longer than synthetic pillows.
Quality pillows last longer than cheap pillows that disrupt sleep.

If you sleep on a five or six year old pillow, you are not getting the support you need and you are not sleeping as comfortably as possible.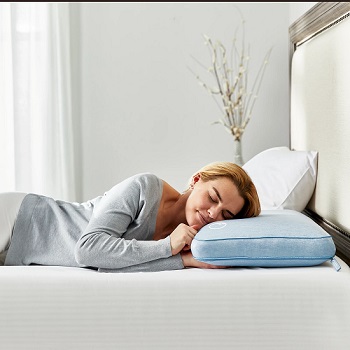 Choice of pillows


When should the pillow be changed?
First: Take off the pillow case and check the pillow, is there any sweat stains? Or is it torn? And it has a smell? Because these are signs that the pillow needs to be changed.
Second: The pillow must be folded in half and left. If it remains divided, it must be changed, but if it returns to its original position, it can be treated.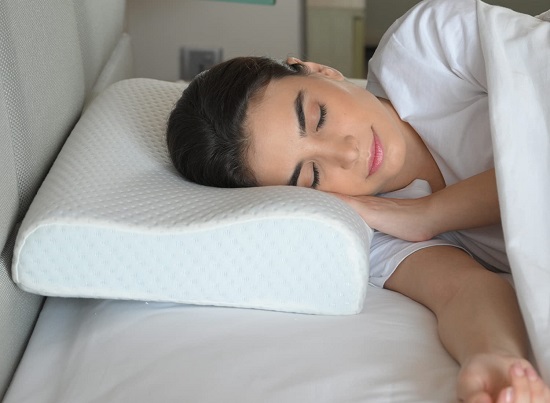 sleep
Pillow selection criteria:
Its height should be between 10 to 20 centimeters.
Focus on the width of the pillow, as a pillow should be chosen with a width suitable for the size of the head so that the sleeper does not fall on the other side.
Choose a pillow suitable for the way you sleep, whether sleeping on the side, on the back, or even on the stomach.
.
#good #sleep #backache #choose #pillow #changed
Jordan Miscellaneous news
Source : اخبار الاردن