Mix
Do you intend to go out today early in the week-end?.. Tips to avoid sunstroke
Amman Today
publish date 1970-01-01 03:00:00

Everyone is waiting for the weekend, especially in the summer, to go out and enjoy with the family and change the daily regime, which he does throughout the week, from getting up early, going to work and sitting for a long time at the office and then returning home to sleep or complete work, but going out on the weekend may cause Sunstroke from exposure to the sun for a long period of time.
Heat stroke affects some, especially the elderly and people who are overweight, and certainly those who suffer from serious health conditions are more susceptible to infection, and to avoid that, we review in this report the signs of heat stroke and how to avoid and protect from it, according to the website "haymsalomonhome" As follows:
Signs of heat stroke:


Fatigue and tiredness.
muscle cramps;
An increase in body temperature.
Confusion, delirium, seizures, extreme irritability.
nausea.
headache;
Very pale or very red skin.
breathe fast.
How to protect yourself from sunstroke
1– Wear temperature-appropriate clothing made of lightweight fabrics, and it is preferable to choose clothing made of cotton or linen to allow the body to breathe..
2– If you are not used to being outside when the temperature is high, acclimatization to the temperature should be done gradually, before sitting for a long time in a place with a high temperature.
3– Spending shorter periods of time in places with high temperatures.
4– Use sunscreen, a wide-brimmed hat, and sunglasses.
5– Limit high-energy drinks and caffeinated and high-sugar drinks.
6– Your body needs to stay hydrated, so you should drink plenty of water.
7- Do not make a lot of effort, especially when you are in hot places to avoid feeling hot.
Maintaining body temperature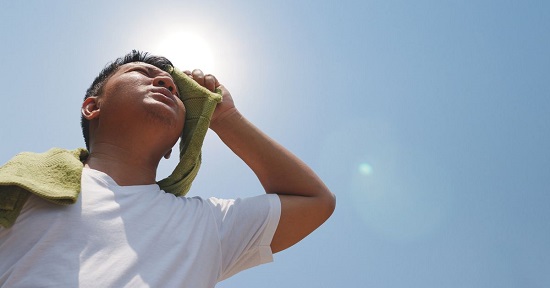 temperature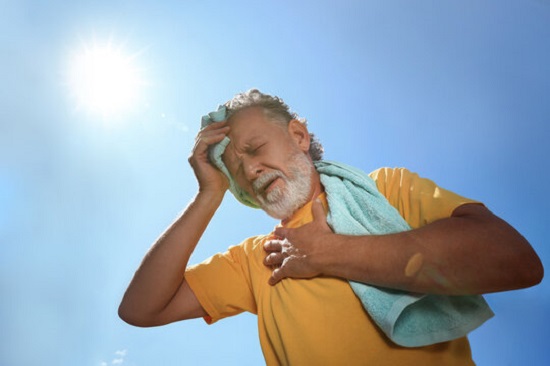 sunstroke
.
#intend #today #early #weekend #Tips #avoid #sunstroke
Jordan Miscellaneous news
Source : اخبار الاردن