Mix
Do not mistake my mistake.. We asked the married women: What is the need that you brought into your device and what did you regret?
Amman Today
publish date 1970-01-01 03:00:00

Many girls who are about to get married feel confused when choosing pieces of furniture and household items, and some of them may make a mistake and buy a lot of tools, causing chaos in their home, or they may not benefit from some of the tools they bought at a high price, and for this we surveyed the opinion of some newly married women, about Tools and items that should not be purchased were as follows:
Plenty of bed sheets and mattresses
Zainab Hussein, a newly married woman in her twenties, told "The Seventh Day": "I regret a lot because of the amount of sheets I bought. Also, morning mattresses are enough to buy one of them, or prefer not to have them, because frankly, the issue is not necessary, and it is also preferable that one buys 10 or 7 sheets, and also The clothes I bought a lot, most of them are left in the closet because the fashion is every day.
Forks and knives bag
Aya Gomaa, a newly married woman in her twenties, said: "Frankly, the bag of forks and knives was one of the mistakes that I made in my device, and it cost me an amount, and the niche is not important.
niche
And Aya continued: "The niche, then the whole nib on each other, is not necessary, but in fact it is a formality, and it is preferable to replace it with the purchase of electrical appliances or any need that benefits us better than its expenses."
electric grill
Aya Adel said, "The electric grill I wanted to buy instead of the grill, and I discovered that it is frankly not practical and not a basic need."
Safi Diab added: "The bed mattress, the electric heater, and the kitchen table are all things that are absolutely necessary, but the best thing is the dishwasher."
satin bedspreads
Newly married Mai Muhammad said: "The satin bedspreads and the many clothes, twenty suit sets, not from them, and it is preferable to buy two or three sets, because I bought more than 8 sets of suits, and I only use one set."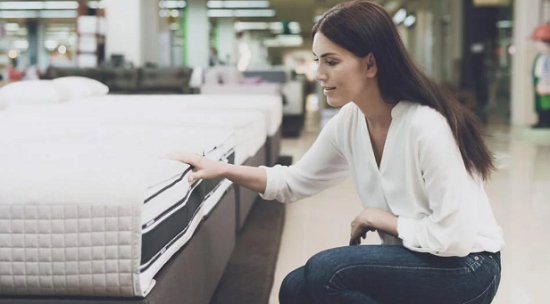 Buying mattresses and mattresses
utensils
.
#mistake #mistake #asked #married #women #brought #device #regret
Jordan Miscellaneous news
Source : اخبار الاردن