Mix
A luxury yacht design inspired by a rare diamond.. It has 3 swimming pools, a cinema and a helipad
Amman Today
publish date 1970-01-01 03:00:00

Yacht designers went to the limits of imagination and creativity in the design of a luxury marine transportation, as one of them was inspired by the design of a luxury yacht from a rare diamond, and pictures of a luxury yacht inspired by a diamond have been released. Stella del Sud The extremely rare 128-carat, now owned by Cartier, was found in Brazil in 1853, according to the British Daily Mail.
Features on a yacht include Stella del Sud The luxurious 110-meter-long cinema, helipad and three "integrated pools" flow into each other to create a "waterfall effect".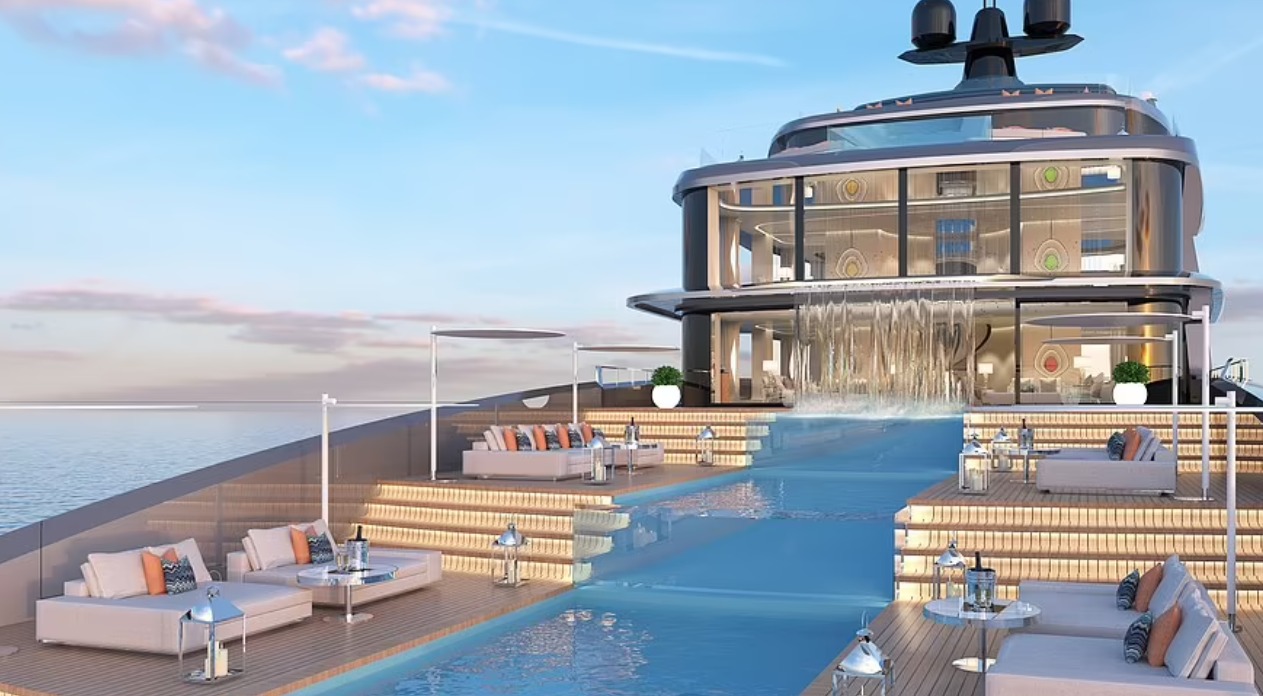 swimming pools
Italian studio Gabriele Tirosi, who designed the luxury yacht, describes it as a "sparkling diamond" with Art Deco touches. L And a swimming pool.
Moving to the back, there is an open "beach area" of 23 meters long, extending over nearly 300 square metres, which is inspired by the Royal Palace of Caserta in Italy, the largest royal residence in the world. The aft is designed on several levels divided to create the feeling that the passengers inside the ship are "directly facing the sea".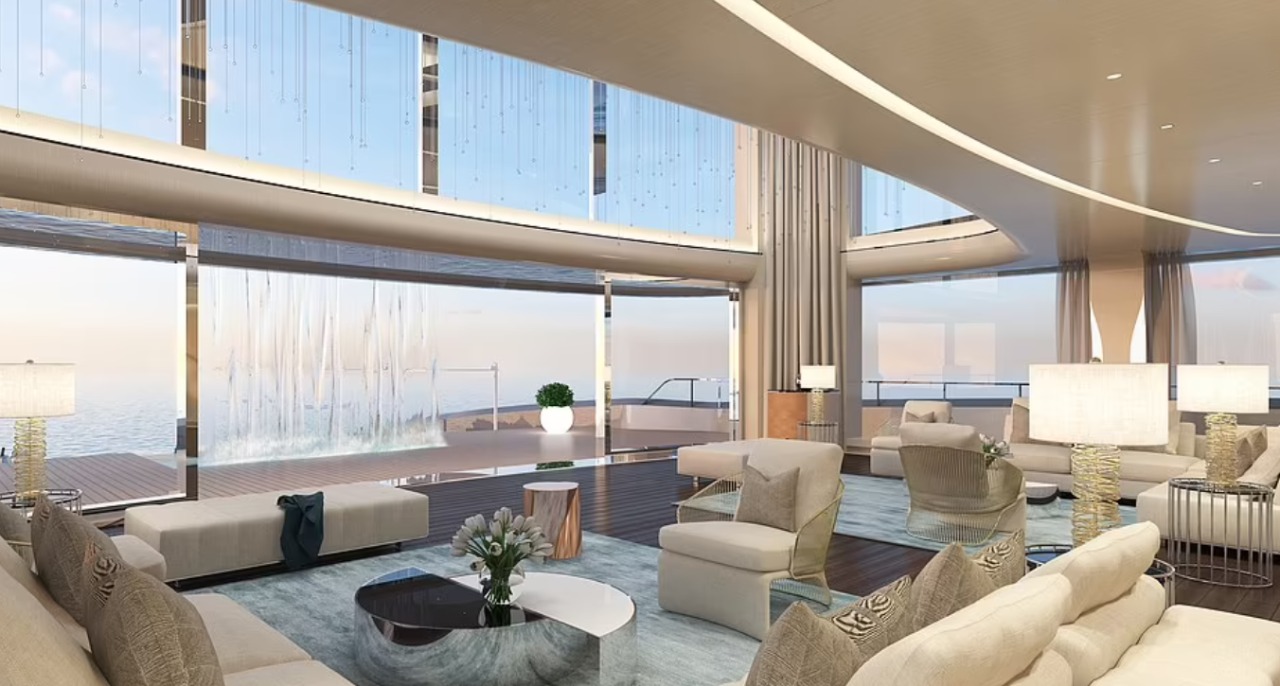 The yacht from the inside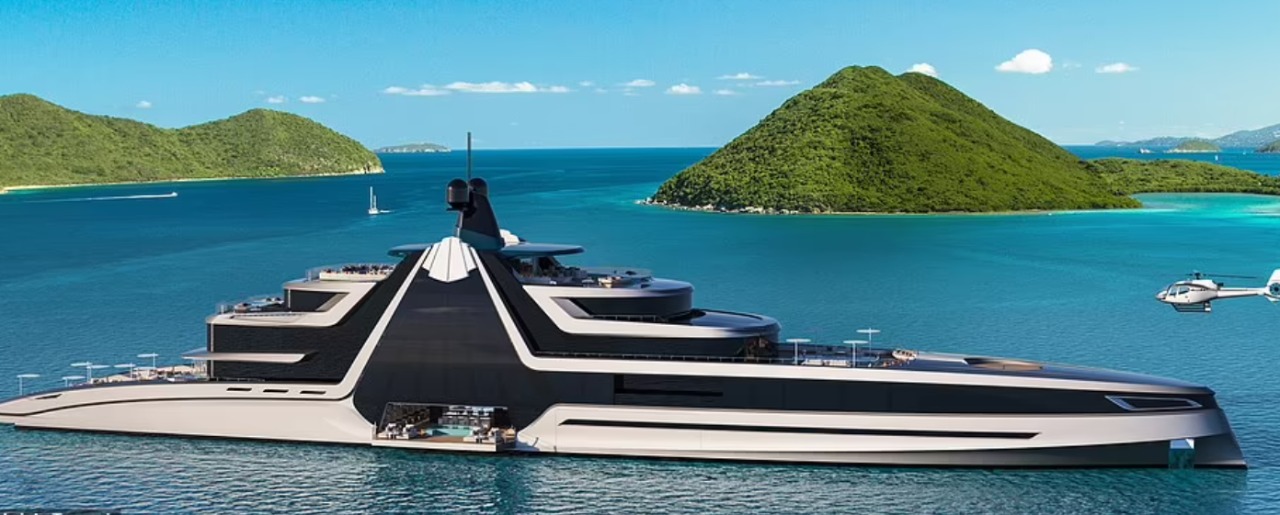 yacht design
Meanwhile, on the 330 m² sun deck, there is a lounge area with a hot tub and an outdoor dining space.
The double height main saloon flows into the luxury yacht and is 'inspired by the most modern and elegant penthouse', with 'large windows', decorative panels designed to look like 'cool peacock tails' and 'rain effect' lighting.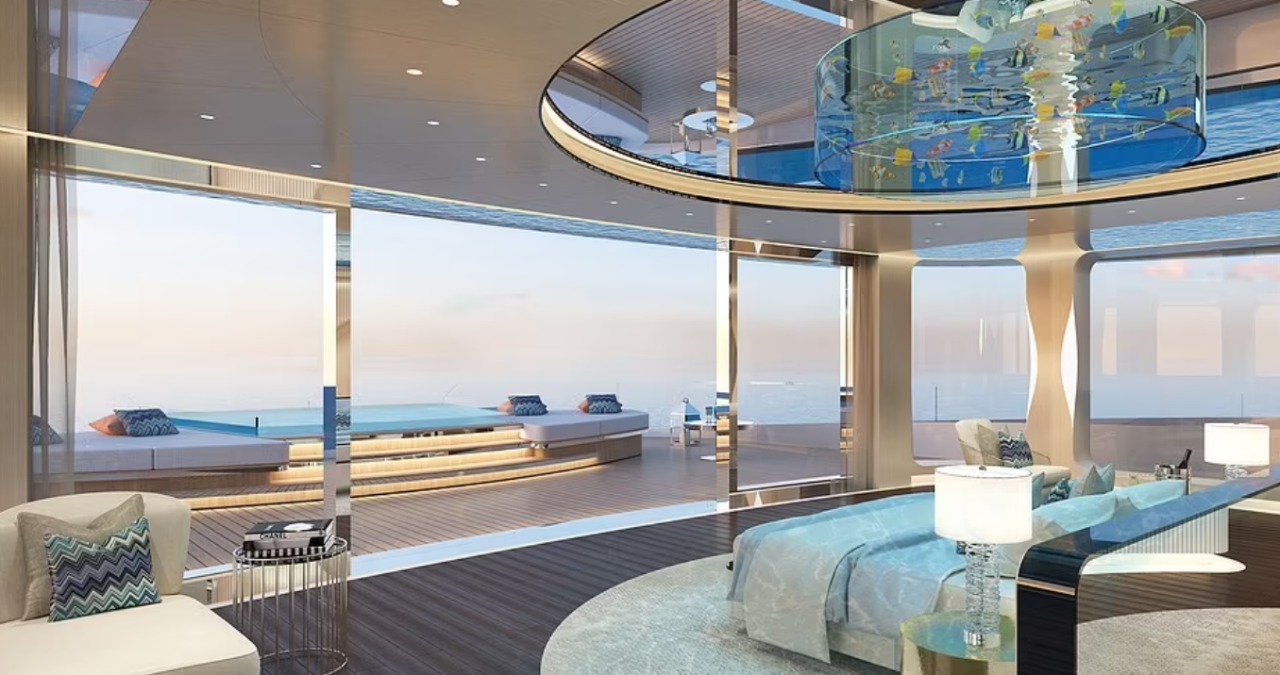 Master bedroom inside the yacht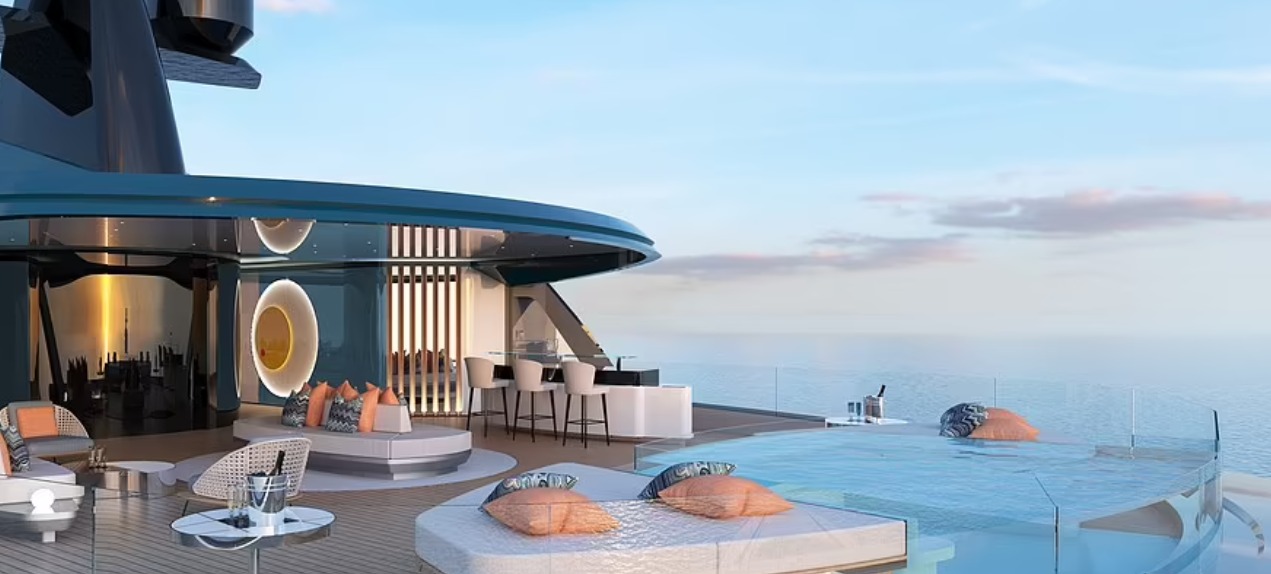 Open area on the yacht
.
#luxury #yacht #design #inspired #rare #diamond #swimming #pools #cinema #helipad
Jordan Miscellaneous news
Source : اخبار الاردن