Mix
Rania faced fibromyalgia by designing roses from ceramic paste
Amman Today
publish date 1970-01-01 03:00:00

She loved the art of "handmade" since her early childhood, and she was always searching on the Internet for different ideas to design herself, until she found educational videos about designing different shapes of ceramic dough, and the idea won her admiration and began to design types of flowers with dough, which she mastered with Over time, she won many awards.
Another bouquet of flowers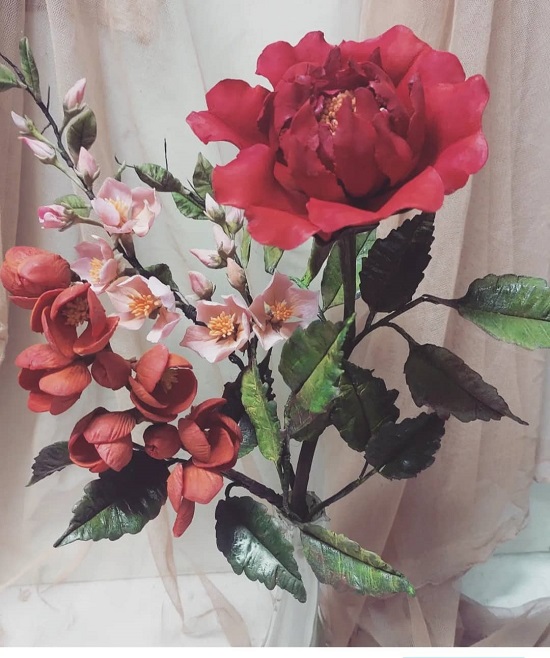 Flowers designed by Rania Ajami
Rania Ajamieh, who holds a Bachelor of Social Work and a Master of Business Administration, spoke about her love for "Hand Made" and flower design with ceramic dough, to "The Seventh Day", where she said, "I love doing Handmade since I was young, and since 2009 I started to see how it works on the Internet. Forms of ceramic paste and I experimented with myself until I discovered a woman learning online shaping with ceramic paste, and I started online courses with foreign trainers so that I can develop my hobby more. At the same time, I have a chronic disease called fibromyalgia. This disease is 90% of its treatment is yoga and practicing a hobby."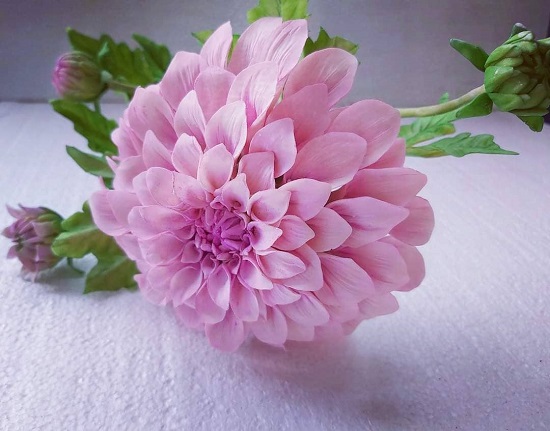 other flowers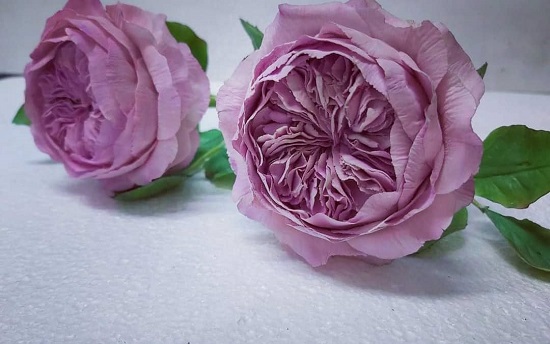 flowers
She continued, "I started turning my hobby into a professionalism in the year 2020, which helped me the most. I was infected with Corona 4 times, so I had a great time working at home, and I began to take advantage of my patients positively and work to strengthen my immunity through my happiness at work, and I hear encouragement from a world coach that I have succeeded and am able." Entering a competition, this was very different with me."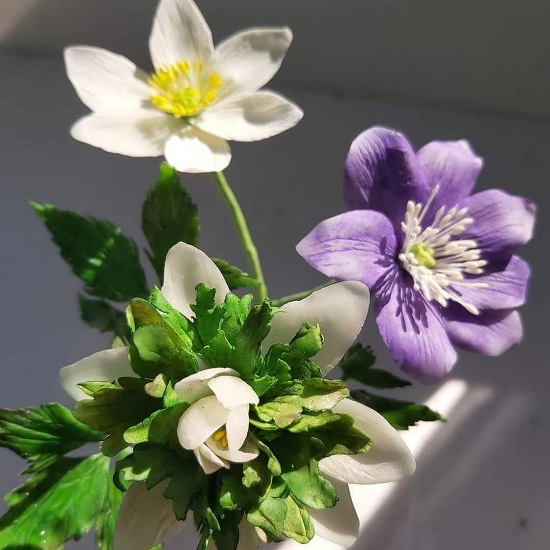 ceramic paste flowers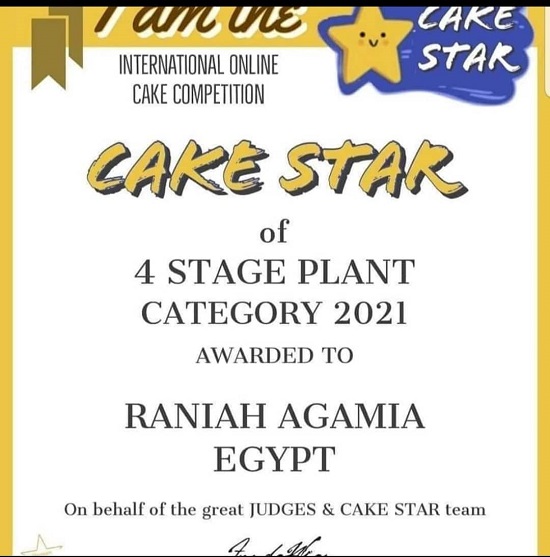 Other certificate
Rania pointed to some things that made her designs different from other designs, as she said, "What distinguishes my work is that I was able to remove the ceramic paste from sugar roses and replace the amounts of porcelain dough that is used outside with materials found in Egypt."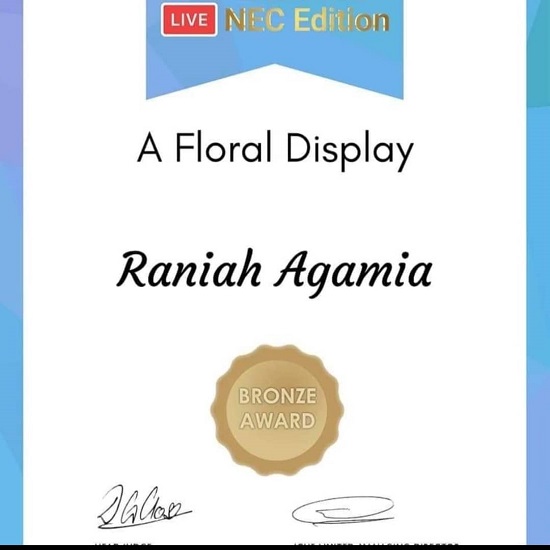 Another certificate obtained by Rania
Regarding the awards that Rania received, she said, "I won first place in the porcelain bouquet competition in the name of Egypt 2021, the cake star in an international competition, and a bronze medal in the Cake International competition, which was the most difficult competition and I benefited from their observations in the last bouquet I made."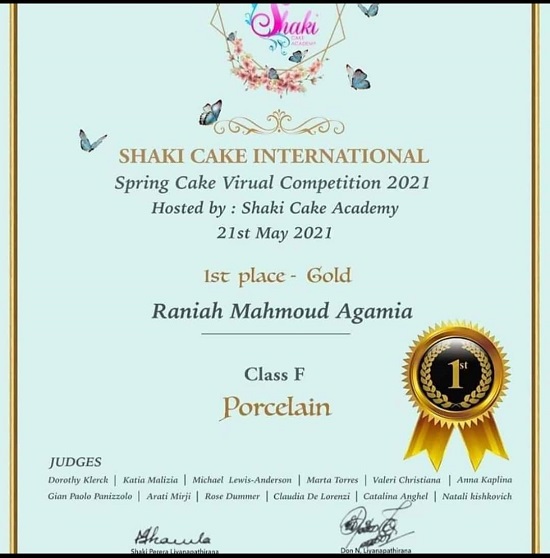 One of the certificates that Rania obtained
Rania concluded her speech by saying, "My work for me is a hobby and hope, and I hope to learn a rare technical job from specialists and satisfy my hobby and have a well-known name in my country and work as an educational academy."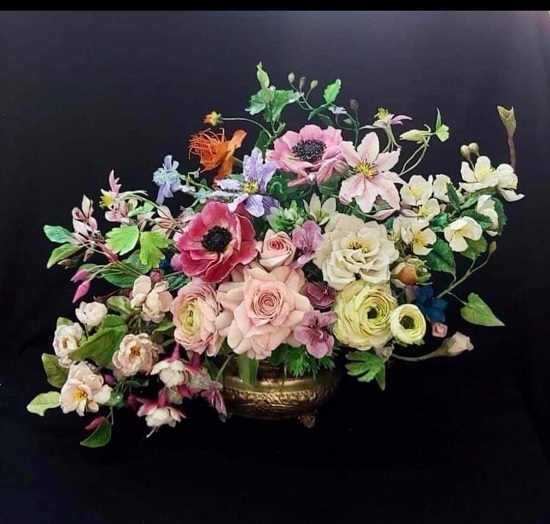 Another package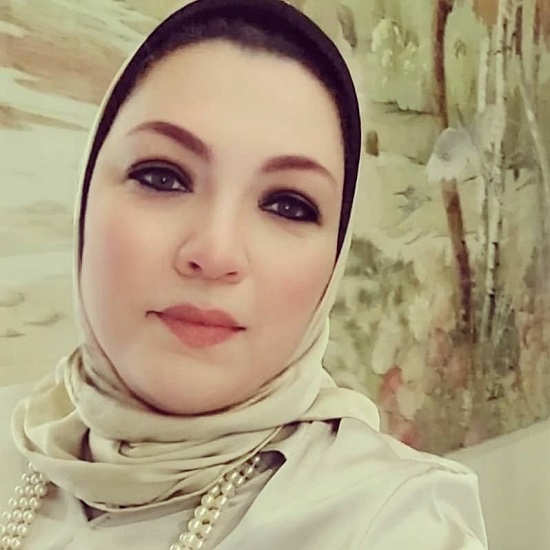 Rania Ajami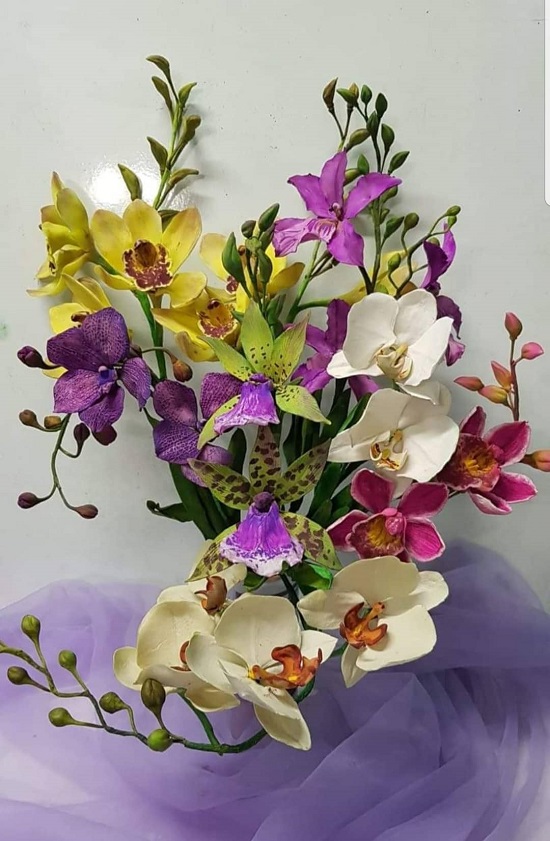 Another image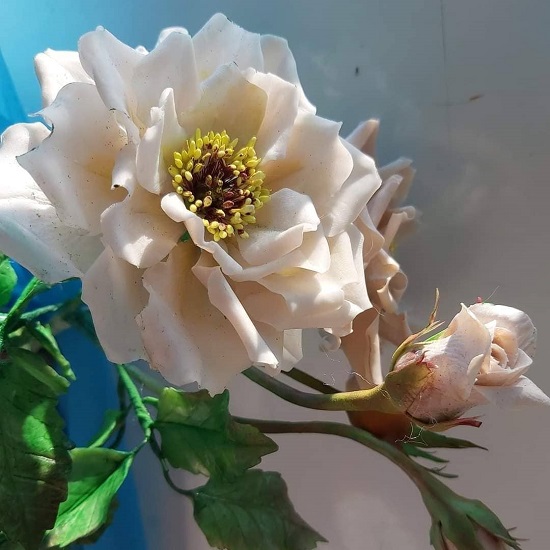 Flowers designed by Rania
.
#Rania #faced #fibromyalgia #designing #roses #ceramic #paste
Jordan Miscellaneous news
Source : اخبار الاردن