Mix
Her followers lied.. A girl spends 10 days without a shower and does not suffer from an unpleasant odor "Photos"
Amman Today
publish date 1970-01-01 03:00:00

Some face the problem of sweating, especially in the hottest months of the year, which makes leaving the house without a daily shower almost impossible for these people, but the exact opposite is what is happening with a 23-year-old American girl, who revealed that she can stay 10 days without a shower. And without having any problem with the unpleasant smell of sweat, Washington State University graduate Aiden Jane surprised many when she revealed that she went out for a week and a half without showering, according to the British newspaper, "Daily Mail".
The girl who hasn't showered in 10 days
Describing herself as "the girl who doesn't shower", Aiden shared a video on social media, claiming it was "proof that you don't have to shower to look good", while other users were shocked by her confession, who called her "crazy".
Some said they "couldn't go that long without a shower", others said Aiden should stay 10 feet away from them, while a "Tech" user said these controversial reactions came after Aiden posted a video where she was seen showing off her hair and skin. "I'm living proof that you don't have to shower as often to look and feel good," she says.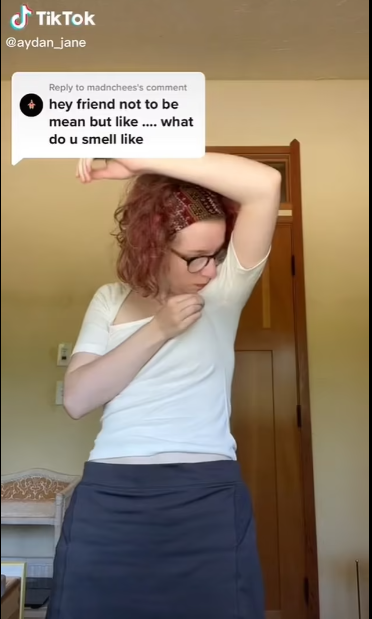 Aiden Johnny
The video was watched by more than three million people and resulted in a lot of negative comments, and in other clips shared on the platform, Aiden addressed her critics, saying that she "doesn't see any difference in her appearance whether she showers or not, except for her hair, which is more curly when freshly washed." ', pointing out that she did not feel the need to shower for 10 days because her hair was not greasy, due to a certain shampoo she was using.
She also revealed that she uses eco-friendly antiperspirants daily to maintain her freshness, and insisted that she did not smell bad, and Aiden admitted, that she is aware that she belongs to the minority of people who can go long periods without showering, and said: "I am sure I am not an actor. For the general public, I think public showers for the general public are daily," she also revealed that she showers more often in her home despite not showering every day.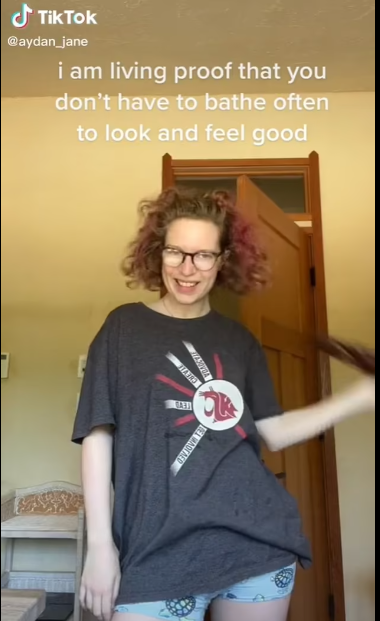 The girl Aiden
"I would argue that it's better for the environment if we shower less because water is such a valuable resource, for example, unless you're doing manual work and you're very sweaty or covered in grease, you probably don't need to shower every day," she added. When she is on her period, because it does not make her dirty." But despite her efforts in this lengthy explanation, her followers remained unconvinced..
.
#followers #lied #girl #spends #days #shower #suffer #unpleasant #odor #Photos
Jordan Miscellaneous news
Source : اخبار الاردن