Mix
Sweet and savory.. Various recipes for serving watermelon, including grilled and pickled
Amman Today
publish date 1970-01-01 03:00:00

Watermelon is one of the summer fruits that you rarely find someone who does not like to eat it, whether it is at a picnic or a barbecue or even at home in front of the TV with the family, watermelon is a summer staple, everyone loves fresh slices of fruit, but have you tried it in your desserts? , in soup, or in salad?, So the seventh day reviews some of the most delicious recipes for watermelon in the form of sweet and savory, according to the site "bhg" As follows:
Refreshing watermelon juice:
All you have to do is peel the watermelon and remove it from the seeds, then mash it with a fork and put it in the freezer until it becomes frozen and put it in the blender with a little sugar and serve cold.

watermelon juice
Grilled chicken with watermelon:
Marinate the chicken and put it on the grill until it softens, then squeeze a little lemon and mint on the grill, put watermelon slices on top, and serve together.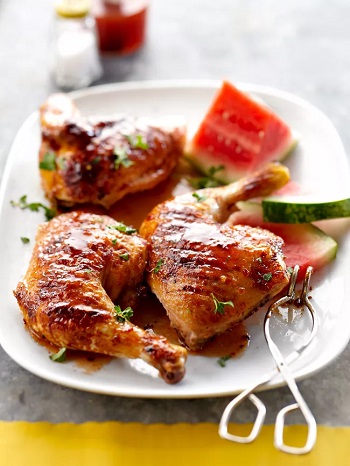 Watermelon chicken
Watermelon salad:
There is nothing easier than a plate of summer fruits such as watermelon, grapes, mango, plum and peaches, with a little honey and basil, and you can put a scoop of ice cream on them.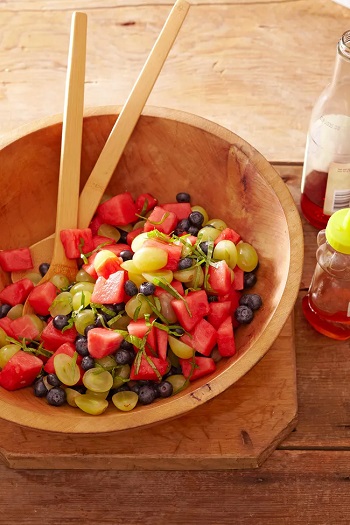 watermelon salad
Burger sandwich with grilled watermelon:
Grill the burger in the normal way, and after its maturity, add thin slices of watermelon with mint to the grill, then spread a little feta cheese, then watermelon, and do not mind a slice of turkey.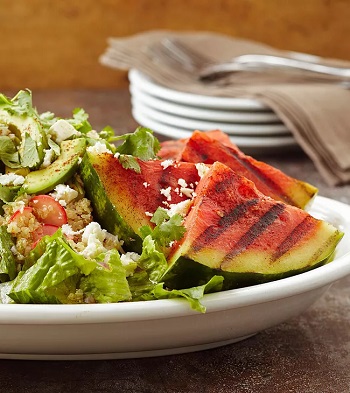 grilled watermelon
Watermelon Ice Cream:
It is a natural ice cream, in which he hits watermelon slices with a cup of cream and powdered ice cream, then cut a little cherry and spread it in a mold and enter the freezer until it freezes and then serve.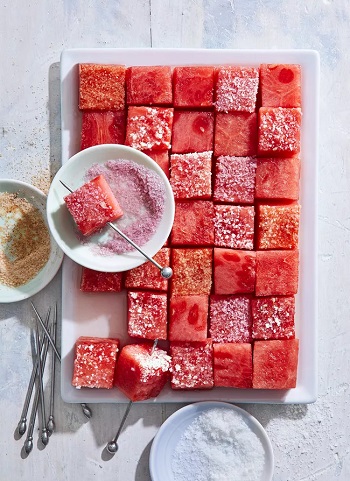 Watermelon ice cream
Pickled watermelon:
Next time you're digging into a plate full of watermelon, don't throw away the leftover peels, just slice them and soak them in white vinegar and cinnamon. Serve alongside delicious meals.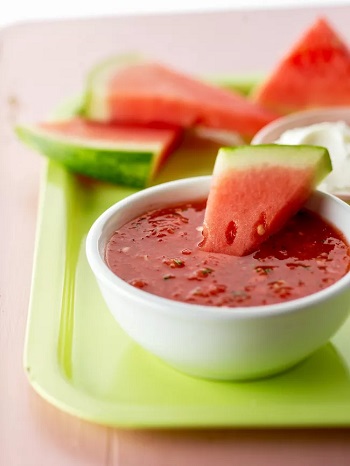 pickled watermelon
.
#Sweet #savory #recipes #serving #watermelon #including #grilled #pickled
Jordan Miscellaneous news
Source : اخبار الاردن