Mix
Astronomy predictions for zodiac births during August.. Warning for Capricorn and Gemini
Amman Today
publish date 1970-01-01 03:00:00

Many people seek to know their daily, weekly and monthly fortune, and what their astrological signs tell them, and since we started in August, this hot month is called by many horoscope experts as the month of strong changes. As follows:
Aries:
The horoscope expert said that if you were born under the sign of Aries, you need to focus on your professional goals because you have a lot of work ahead, and it is important to stay away from your hasty actions whenever possible, but now is the time to allocate additional money that can be saved, and your family will provide you with attention And the necessary support you need, as you should participate in any sport to release pent-up negative energy.
Taurus:
And the horoscope expert added that for the Taurus, you have been putting money aside in preparation for a difficult period, which is an option and a smart solution to many problems. Little bit, maintain a respectful and humble demeanor at all times, soon there will be new career opportunities available.
Aquarius:
As for the Aquarius, he should reduce his frankness, because this period will reveal many of the flaws of some people around him, which may cause them some embarrassment and anger, which increases the quarrels between him and them.
Gemini:
The horoscope expert added to Gemini that the hard effort you made will pay off in work, you will be praised for your serious ideas more than others, you will gain self-confidence and reveal a new source of income, and property problems will be solved, but Geminis should beware of announcing their plans Because they are prone to envy during August.
Cancer:
To Cancer, she says, "Be careful about preparing yourself for disappointment, don't give hope to people who sold you in the past, and never look back even if out of curiosity. You may be asked to travel for work during August, which opens new horizons and career advancement."
Leo:
During this period, you will only think of yourself, as self-reflection is important, you must eventually move on, for those who find themselves turning their wheels, it is time to implement your ideas on the ground, it's okay if you don't You know everything or if your strategy falls short of perfect, just take your steps and see where it takes you, take control of your life and chase your goals with full force to get them.
Virgo:
You and your co-workers can use this to come up with new business ideas together, small business owners should plan to take their business to the next level The love life will continue to harmonize, and if you are married you will have plenty of time to spend with your kids, real estate is a good option to invest at this time.
Libra:
Communication is the key to solving all the difficulties a Libra faces, so instead of keeping things inside, have a conversation with those you care about, don't push your will on others, instead show care and concern for them. Large-scale investments may be considered. This enables you to earn significant income from a variety of sources.
Scorpio:
The horoscope expert added about Scorpio in both the workplace and the family, you may be busy this period than the past, this is a great time to work on projects related to the progress and height of your position and the position of the organization through which you work, you are expected to take on more tasks, you will have to balance Between work and home life, you need to expand your horizons by planning ahead.
Sagittarius:
Your relationships should be approached carefully and logically. Some adjustments and compromises may be necessary to keep your relationship in balance. Make an effort to improve communication with your family and close friends. Your ideas are on the right track, and now is the time to implement them. You need to change your mindset and move on to a new plan to get things done more. efficiency.
Capricorn:
As for Capricorn, the horoscope expert said about him that he should be careful, especially in emotional relationships, he should determine who he loves sincerely and who hates him, he should not enter relationships that he does not know the extent of their success and does not trust them in the first place.
Pisces:
You will be in charge of your whole life, which will make you satisfied, your family knows how to put a smile on your face, which makes you happy while being with them, if you want to be taken seriously and move forward, you have to put in more effort.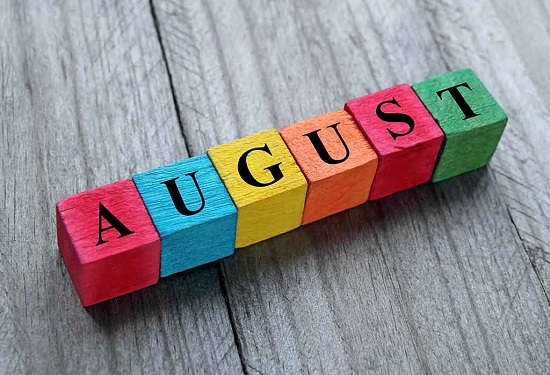 Month 8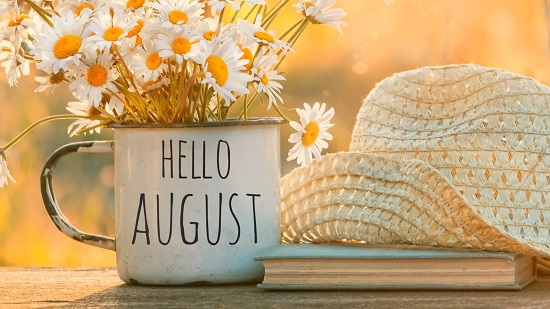 August
.
#Astronomy #predictions #zodiac #births #August #Warning #Capricorn #Gemini
Jordan Miscellaneous news
Source : اخبار الاردن