Amman Today
publish date 1970-01-01 03:00:00

In a situation that confirms the lack of tolerance of the authorities in protecting animal rights, the US police said that a cruel Californian man left his puppy in a sweltering car in front of a casino in Las Vegas, with the dog's mouth closed with duct tape for about two hours..
In this regard, Las Vegas police said, "Raul Carvajal, 50, was arrested after security personnel discovered that the 3-month-old husky was trapped inside a locked car on the top floor of the parking garage of a hotel. Bellagio, where temperatures peaked that day at 46 degrees Celsius," according to the New York Post.
The video clip, which was published by the department, shows the policemen putting clappers in the man's hand as he returns to his car, as the dog was confined for about two hours in the hot afternoon sun, and the casino security managed to get the dog out of the Mercedes through its sunroof..
WHAT NOT TO DO IN VEGAS:
On July 20, we got a call from security from a hotel & casino at 3600 S. Las Vegas Blvd. (The high temperature that day was 113)
Security spotted a puppy inside a locked vehicle on the top floor of the parking garage with its mouth taped shut around 3 pm pic.twitter.com/kmZJ9CcQyU

— LVMPD (@LVMPD) July 28, 2022
Police said the puppy is still in the custody of animal control officials and is still receiving medical treatment after about 10 days..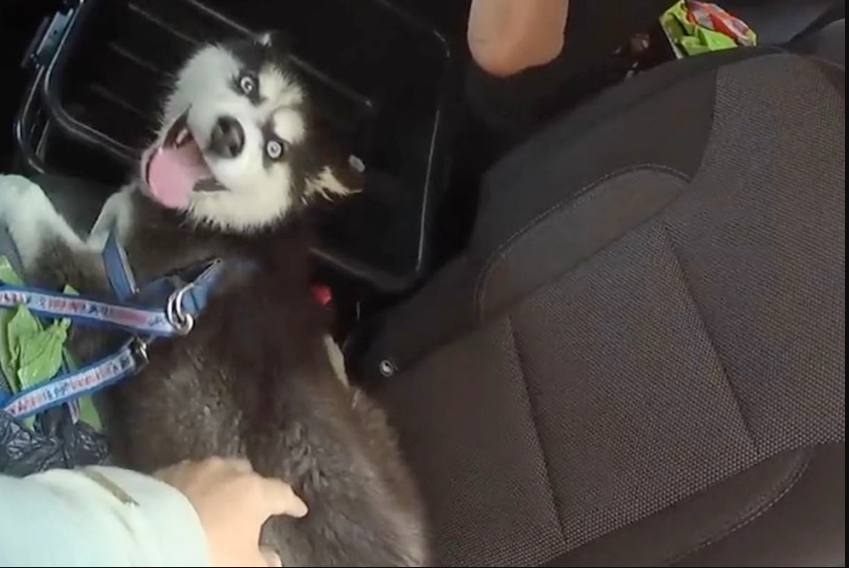 The dog in the car
"Through our investigations, we discovered that the dog had been in the car for approximately two hours without air conditioning, food or water while the owner of the car got in to play poker," Las Vegas police said in a statement. He had appointed an attorney who could comment on his behalf.
According to the police report – obtained by the Los Angeles Times – the puppy's mouth was closed with medical tape, and the police said in the report, that the top floor of the parking garage is not protected from the sun, but rather exposed to direct sunlight.
.
#animal #rights
Jordan Miscellaneous news
Source : اخبار الاردن