Mix
More than 170 thousand dollars .. the cost of Jennifer Lopez's looks in the first week of their honeymoon
Amman Today
publish date 1970-01-01 03:00:00

Actress Jennifer Lopez and Ben Affleck recently celebrated their marriage and traveled with their children to Paris for their honeymoon in a hotel. Jennifer is in the first week of her honeymoon, according to the British Daily Mail website.
Day one.. a look that costs $1,395
On the first day of their honeymoon, July 21, the star wore a red Forte Forte dress, which cost $775, and Andrea Wazen Antingone PVC heels, costing $620.


The second day costs $46,149
Lopez chose another collection from Forte Forte, where she wore an off-the-shoulder silk dress worth $659 while visiting the Peruvian restaurant Manco, and completed her look with a $2700 Maison Valentino Black Rockstud Calfskin Box bag and $620 Andrea Wazen shoes.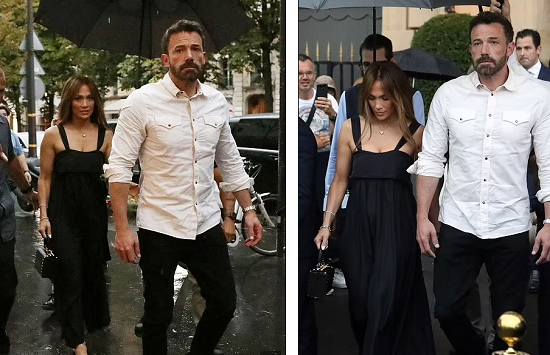 the second day
On the same day, she wore a medium-length dress from Oscar de la Renta $2,290, sunglasses Fendi Cat Eye Purple cost about $500, and I carried a red bag of Hermes Croc Birkinwhich range in price online from $28,000 to $63,000.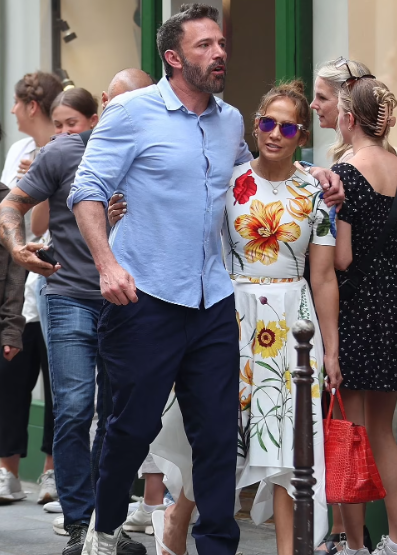 Another picture from the second day
The third day costs $23,318
The couple took their kids on a picturesque river cruise across the Seine, the actress wore a $248 Tagtiatelle linen dress with brown suede YSL shoes, $325 online, and completed her look with $150 sunglasses and a Gucci Diana Small Top bag. Handle, which is $5,100.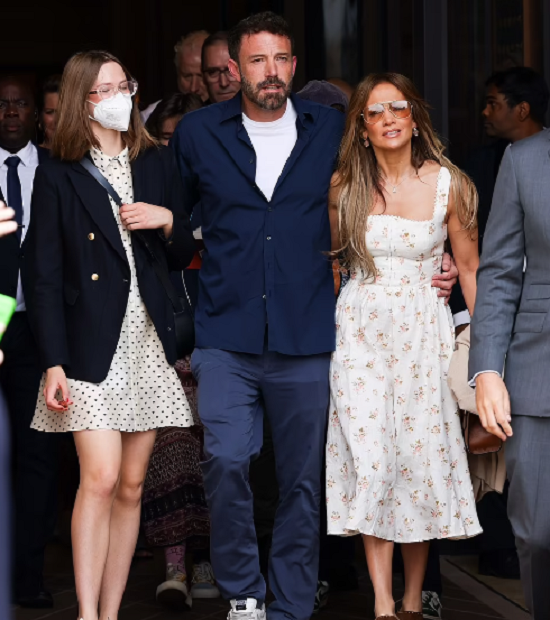 the third day
For the evening, Lopez wore a Gucci Nojum Floral Fil Silk Coupe dress, which can fetch $10,500, and carried a $6,000 handmade Dolce & Gabbana Snow White Woid Mirror Box bag, which is no longer available, but the actual price is unknown, but Their platforms usually state that the price of the bag is $995.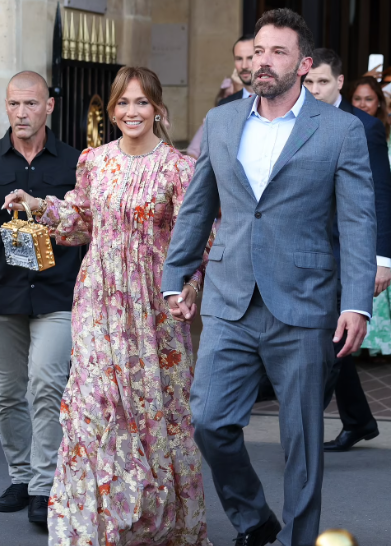 Another look from the third day
The fourth day costs 4876 dollars
The newlyweds headed to Christian Dior's new restaurant and Lopez wore a $278 Reformation Stacy Corvette dress and a pair of… Max Mara Geometric Sunnies Picnic gold, $249, and earrings Jennifer Fisher which is $265, and I carried a handbag Maison Valentino Small One Stud Nappa which costs $2800.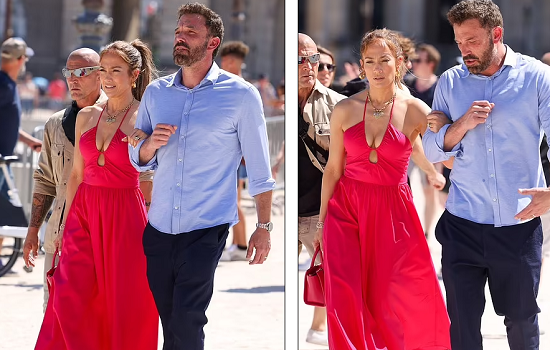 the fourth day
In the evening, Lopez wore a black dress from a collection Et Ochs from group Resort 2022and shoes La Azucar Noir valued at $189, and carried a factual price tag of $1,095.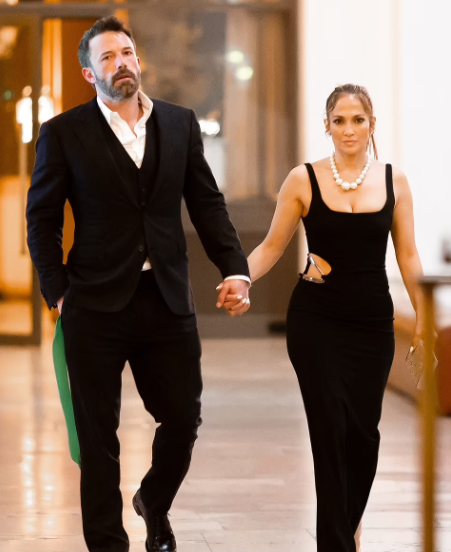 Another look from the fourth day
Day 5: $9,125
The couple took a shopping trip with their kids, and Jennifer wore baggy jeans, a pink Dolce & Gabbana ruffled top, which retails for $945, as well as sunglasses. Chloe Carlina – Which are no longer available but are reselling online for $440 and shoes Andrea Wazen And I carried a shoulder bag, YSL Brown Suede Monogram 99 Kate Studded Flap which is priced at $1,890.
Fifth day look
The family also visited l'Orangerie Park hours later, where the movie star wore a light blue Alexander McQueen Chemisier midi dress, $2,090, Otra Virgo sunglasses, $60, and carried an embroidered Dior Beige Jute Canvas bag, but it wasn't priced. It is known, but the medium size of it is sold at a price of 3700 dollars.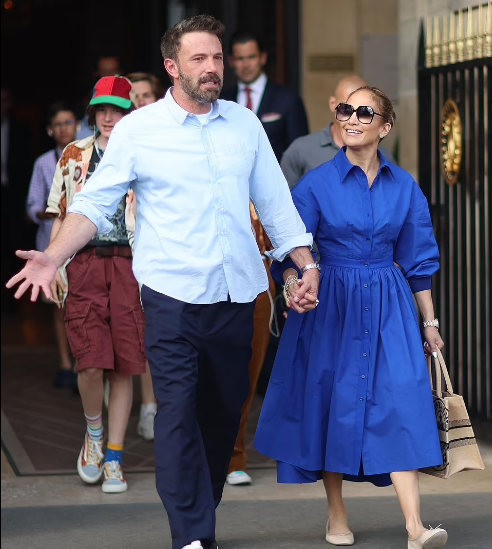 Another look from the fifth day
Day 6: $83,780
Lopez had lunch with her son Amy, and she was wearing jeans Le Baggy Palazzo Iceberg Worth $285 and a jacket Dior Chez Moi Which costs $2,500. and shoes from Dolce & Gabbana Assigned to her and the bag Hermes Birkin Alligator Mint green, estimated at $80,000.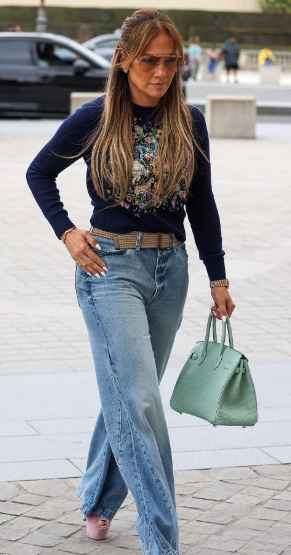 The view of the sixth day
.
#thousand #dollars #cost #Jennifer #Lopezs #week #honeymoon
Jordan Miscellaneous news
Source : اخبار الاردن