Mix
A frightening experience .. a flight attendant surprised by the severed head of a snake in his meal on the plane "Photos"
Amman Today
publish date 1970-01-01 03:00:00

In a disgusting incident, an airline flight attendant found a severed snake head in his meal during his flight on a plane from Turkey to Germany, and the miserable employee found a severed snake head at his lunch, but only after eating most of the meal, according to the British Daily Mail.
severed snake head found inside meal

The video footage shows the moment the snake's head was found inside the meal on a flight from Turkey to Germany, last week, hidden under a plate of ravioli and leafy vegetables, andThe crew was working on an early flight from the Turkish capital, Ankara, to Dusseldorf on July 21 when the snake's head was discovered.
Low-cost airline took off flight XQ794 At 3.30 a.m. local time in Turkey, it was making a three-hour, 45-minute flight to western Germany, and while in the air, the crew sat down to breakfast, which appeared to consist of a drink, a side salad, bread rolls, and a hot plate of ravioli and vegetables.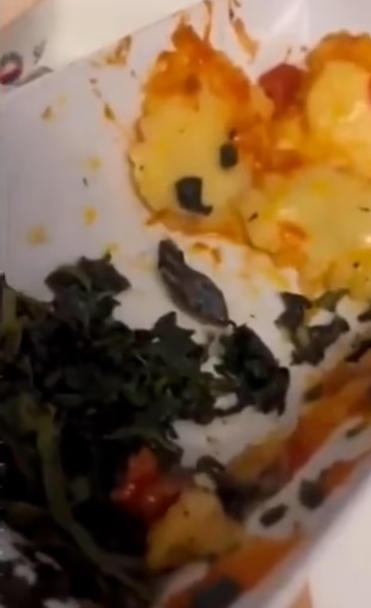 the meal

The British newspaper report says, "The unlucky employee ate about half of his meal when they discovered the head of the crawling animal at the bottom of the food container, andThe head of the snake was well hidden among the greens, and appeared the size of a large grape and had been cut from the body just below the skull, andThe rest of his body is dark green or black and has distinctive yellow stripes running its length.

Turkey is home to dozens of native species of snakes – some of them venomous – although apparently none match the type on board the flight..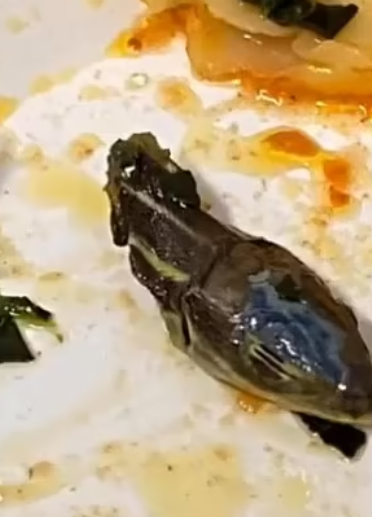 severed snake head

The report indicated that this is not the first time that problems with the company's meals have been reported, with snails and mold previously discovered by employees, according to the Gazette Duvar report, while A spokesperson for the airline said: "It is our highest priority that the services we provide to our guests on board our aircraft are of the highest quality and that our guests and employees enjoy a comfortable and safe flying experience."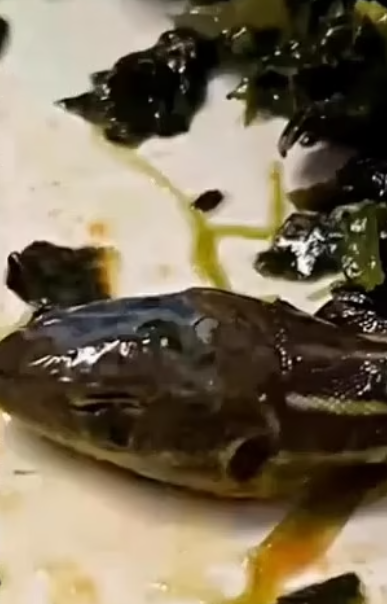 snake head
.
#frightening #experience #flight #attendant #surprised #severed #snake #meal #plane #Photos
Jordan Miscellaneous news
Source : اخبار الاردن