Mix
The discovery of an archaeological park that was hidden for 300 years in the United Kingdom.. Photos
Amman Today
publish date 1970-01-01 03:00:00

A park that was hidden for nearly three hundred years as a result of the recent heat wave has been unearthed, and stunning new footage and photos taken by drone have shown the remains of a 17th-century park, known as the Great Parterre, in Chesterworth State, Derbyshire, according to the Daily newspaper. British Mail.
Antalya'da bir otelin sahilinde karga, turistlerin çantasından 100 avro para aldı.

— Yeni Şafak (@yenisafak) July 23, 2022
Chatsworth Head of Parks and Landscaping Steve Porter described the park as a "hidden gem", offering "a glimpse into the past".
The European-style formal garden, which ranges in size from 473 to 227 feet, was designed in 1699 for the 1st Duke of Devonshire and is part of a 105-acre park.
The intricate arrangement of flowerbeds and paths was created to provide an environment for the southern facade of the house.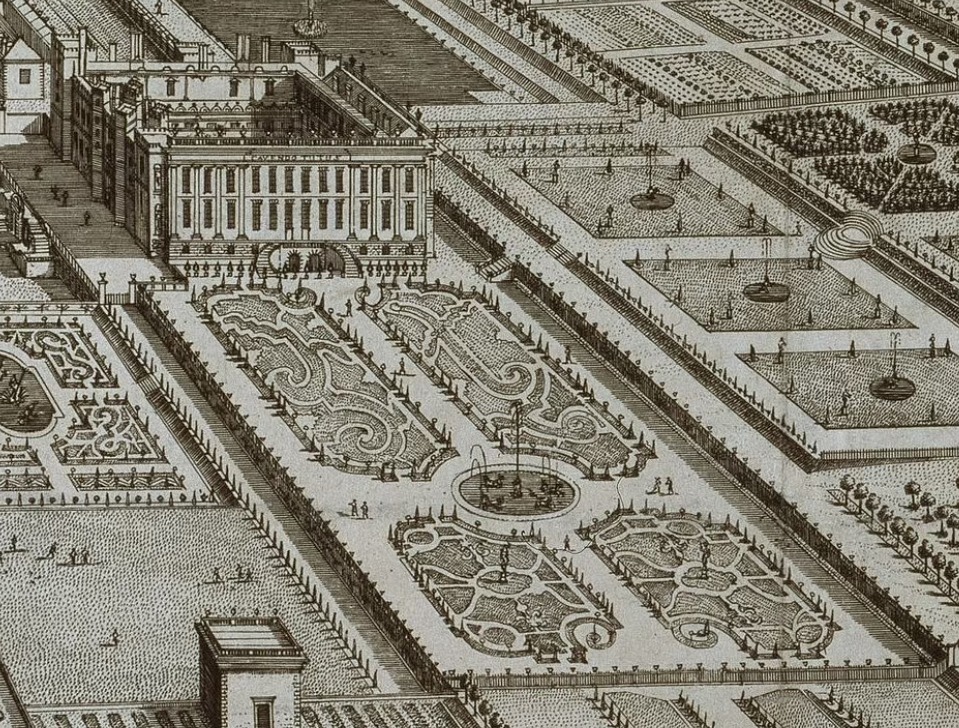 Only 30 years later, the historic park was rehabilitated and replaced with the South Park, and since then, it has been hidden under a thin layer of soil and grass, until its remains surfaced earlier this week.
As temperatures soar across the UK, peaking at 40 degrees Celsius in some areas, the grass is growing faster due to its short roots, revealing the elaborate design of the ancient garden beneath.
.
#discovery #archaeological #park #hidden #years #United #Kingdom #Photos
Jordan Miscellaneous news
Source : اخبار الاردن