Mix
Rescue a hungry polar bear whose tongue got stuck in a tin can.. Photos and video
Amman Today
publish date 1970-01-01 03:00:00

A female polar bear called for human help after a bowl of condensed milk got stuck on her tongue. A team of rescuers flew 2,125 miles from Moscow to reach the Arctic port of Dickson, one of the world's most remote settlements. What looks like help from the population.
The video shows how the beast was anesthetized and then the vet used pliers to remove the tin.
"It's a female bear cub about two years old," said Mikhail Shintsky, chief veterinarian at the Moscow Zoo..
Hang the tin and tighten the cap on the tongue. The animal spent several days with its tongue stuck out, and its tongue swollen. The bear was unable to drink or eat.
We managed to anesthetize her, remove the tin, and give her antibiotics and anti-inflammatory drugs.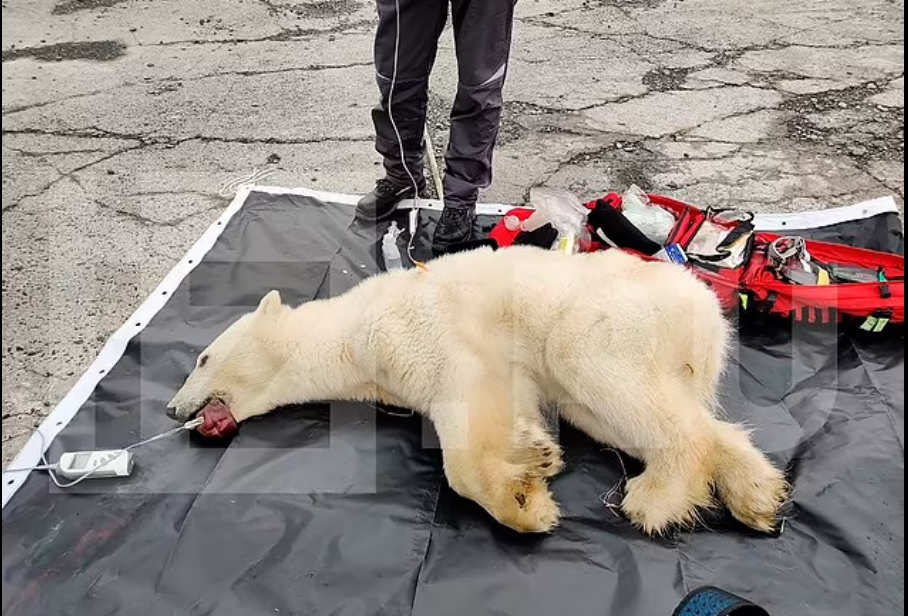 save the polar bear
The emaciated bear was caged and flown by helicopter about 50 miles in the tundra – far from the homes where he was seeking human help..
They left huge amounts of fish to help her recover.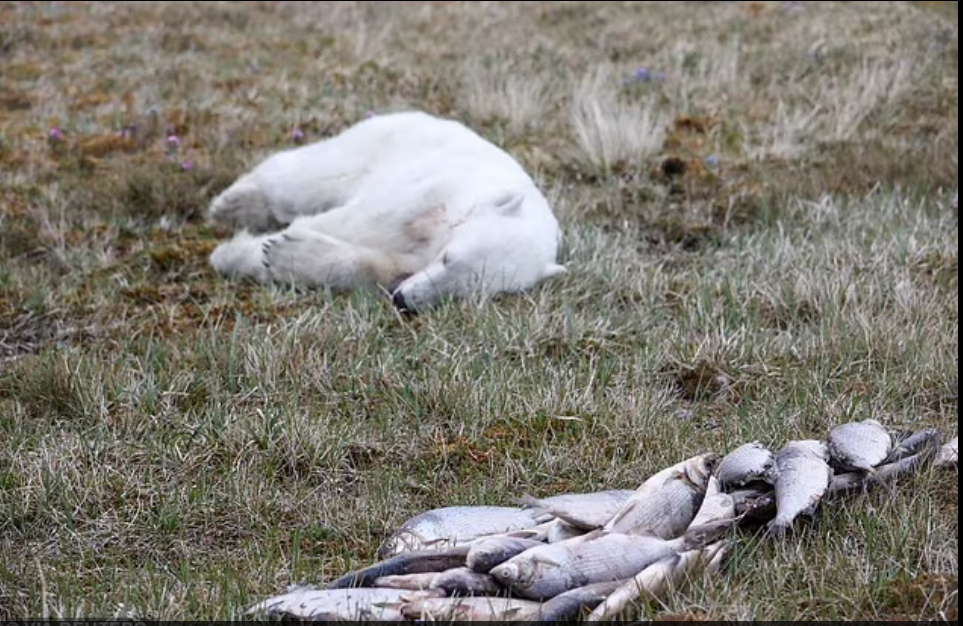 The bear
Mr. Schensky said, :We've taken the animal to the tundra, and injected it again to wake it up.
Earlier a Dixon resident tried to remove the tin when the bear approached his house but the metal was crammed deep into the mouth of the frightened beast.
Experts say it is strange for polar bears to approach humans in this way.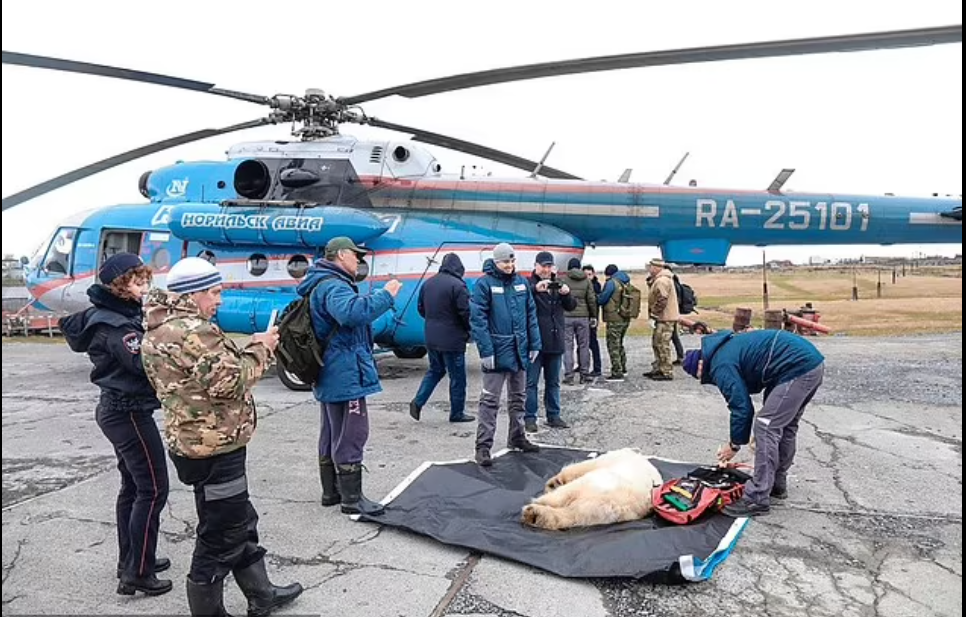 bear rescue team
"The polar bear was found about 3 km away," said Svetlana Radionova, head of Russia's environmental watchdog [1.9 ميل] From Dixon Airport. The vets managed to anesthetize her with the first injection and remove the tin can.
The bear is a young female, weighing between 80 and 90 kilograms, and as she approached people, it was clear that she was afraid while also feeling that this was her only hope of survival. of fish to the bear to help him recover."
Before the veterinarians arrived, the animal was seen with its hind legs trembling from hunger and thirst, and one of the residents said: "The bear has exhausted the enclosure that came to us and pulled out its tongue."".
But it was impossible to help without the bear in shock, so the people gave up, and the tormented animal was wandering the village in search of help.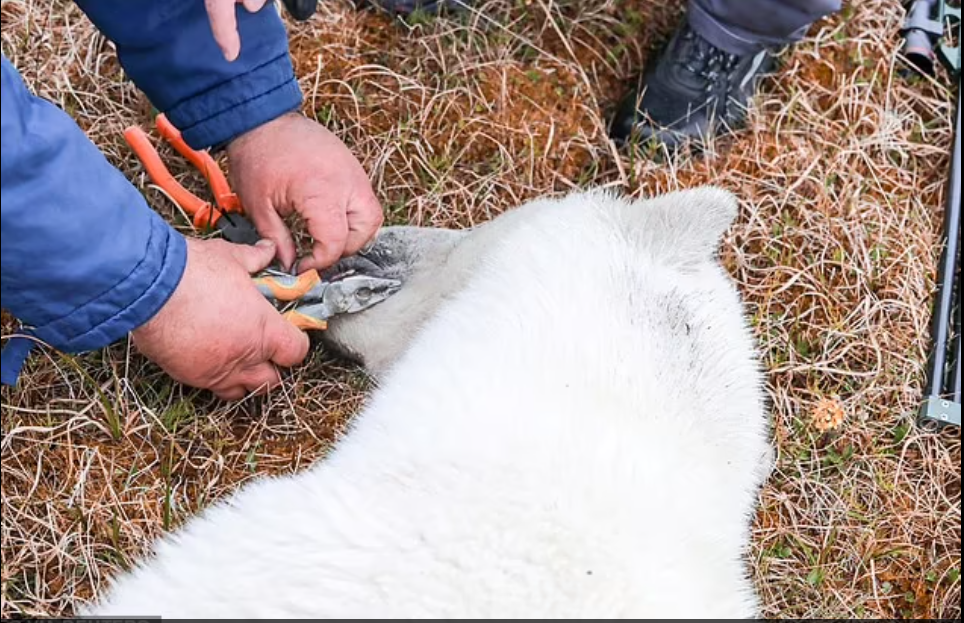 help the polar bear
.
#Rescue #hungry #polar #bear #tongue #stuck #tin #Photos #video
Jordan Miscellaneous news
Source : اخبار الاردن