Mix
How to make honey cake.. Make it at home with the taste of shops
Amman Today
publish date 1970-01-01 03:00:00

Honey cake is one of the special sweets that is characterized by containing many nutritious elements, one of its most prominent components is bee honey, which is well known, because it has many useful elements in building the body. During this report, the method of making honey cake according to the method of Chef Mai Siam.
How to make honey cake: Ingredients:

3 eggs

vanilla

3 cups flour

A quarter cup of butter

Half a cup of sugar

4 tablespoons honey

1 teaspoon baking soda

Filling Ingredients:

Lebanese cream

Sour cream and can be replaced with a box of yogurt

For taste, you can add caramel to the cream or milk jam or lotus


How to make honey cake:

In the beginning, prepare a pot, then make a mixture of honey and sugar, then stir them on the fire in a good way, then add the butter and mix well all the ingredients until they melt

Put the baking soda and then remove the pot from the fire while continuing to stir well, taking into account the use of a large pot to avoid overheating.

After the mixture calms down a little, add the eggs one by one, then add the flour and knead until the dough becomes smooth and soft. The mixture may need another half a cup of flour until the dough holds together

Divide the dough from 5 to 6 balls, then roll each ball on a sheet of butter and using a lid or plate, get rid of the excess edges so that we get layers of equal shape and size. Five minutes for each layer, taking into account not to extend the leveling in the oven to avoid drying of the layers.

But it is preferable to keep each layer for a few minutes. Once it hardens, we take it out of the oven, and so the rest of the layers are settled, then level the sides that were cut, then we chop them using a kibbeh to decorate the cake with it and get a perfect shape.


How to prepare the cream:

The Al-Labbani cream is first whipped with an electric beater until it sticks Then add the sour cream or yogurt and mix them together in a good way, then add caramel or milk jam or any of our favorite flavors as desired, then take a layer of cake layers and then put a layer of cream on it and then another cake layer and also a layer of cream until all is finished Layers and finally cover with cream and sprinkle the beaten ends in the kibbeh and serve.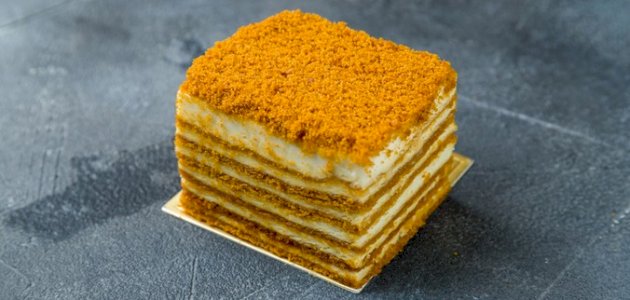 honey cake ingredients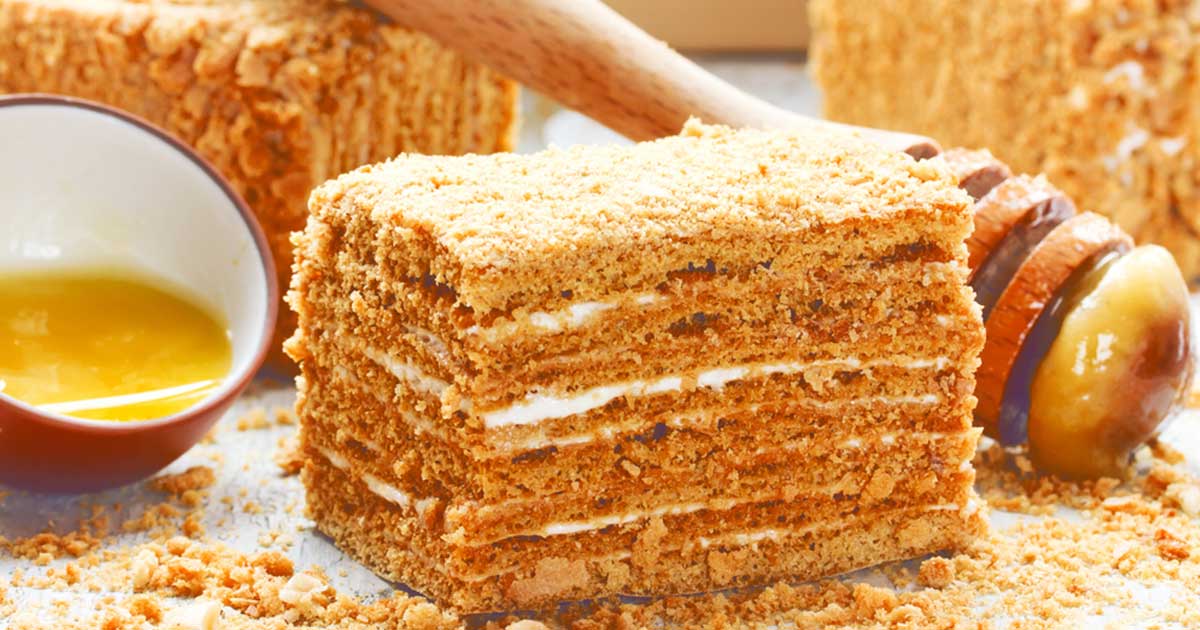 How to prepare honey cake
.
#honey #cake #home #taste #shops
Jordan Miscellaneous news
Source : اخبار الاردن