Mix
Alam Simsim doll accused of "racism" after ignoring two brown girls in a park.. Photos
Amman Today
publish date 1970-01-01 03:00:00

The famous Sesame world doll has been criticized and accused of racism after a video clip of the doll's character appeared apparently ignoring two young brown-skinned girls who wanted to say hello, as one of the mothers said, on the "Instagram" website, that her daughters were blatantly rejected when they tried Meet Rosetta Doll, a bilingual animated character from Mexico, in an amusement park Sesame Place Entertainment in Philadelphia, Pennsylvania.
According to the British newspaper, "Daily Mail", a 9-second clip of the meeting shows the two girls passionately communicating with the Sesame World doll "Rosetta", who then clearly ignores them as she passes, while their mother claims that the doll then proceeded to embrace the white girl. small next to them.
The two girls approach the Sesame World doll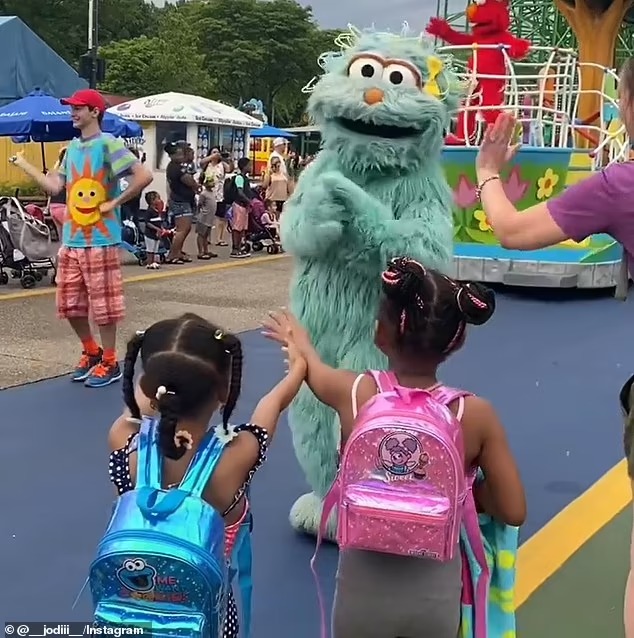 Alam Simsim doll refuses to shake hands with the two girls
In response to the incident, the website said: Sesame PlaceThe doll confirmed that the dismissive hand gesture seen in the video was not directed at any specific person, and was a response to a photo request from another guest, while the video was met with angry reactions on social media, including from famous civil rights attorney Ben Crump. , who said the "behavior is disgusting and was deeply heartbreaking".
The angry mother also posted the video online after she allegedly tried to address interactions with park staff, and said, "I'll keep posting this..we were on our way out of Sesame World and the kids wanted to stop to see the characters, and this disgusting person blatantly told our kids no, Then he proceeded to hug the little white girl next to us."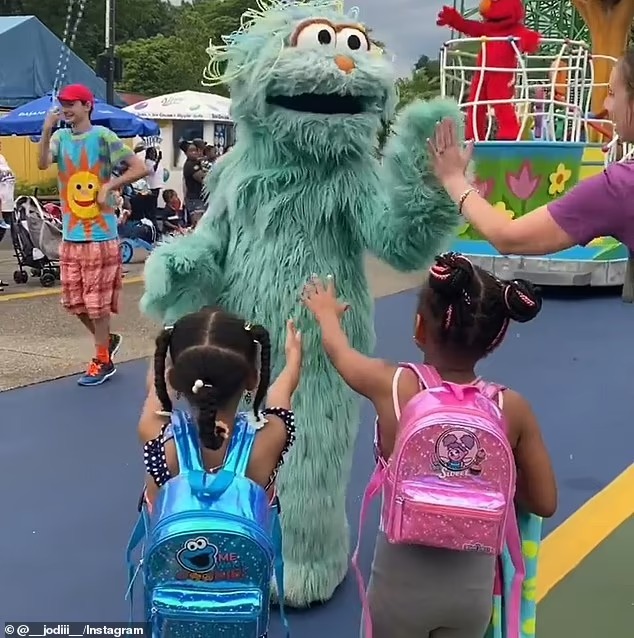 Alam Simsim doll shakes hands with a white girl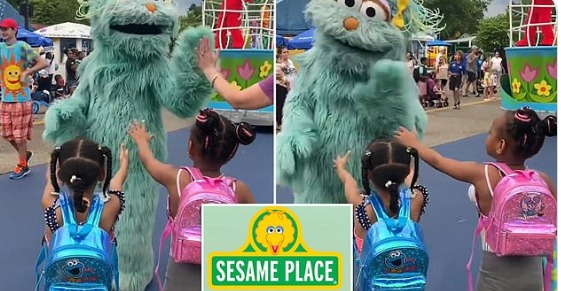 Sesame World Doll Accused of Racism
And then when I went to complain about it, they looked at me like I was crazy, and I asked a lady about the character and I wanted to see a supervisor, and she told me she didn't know… SesamePlace once again".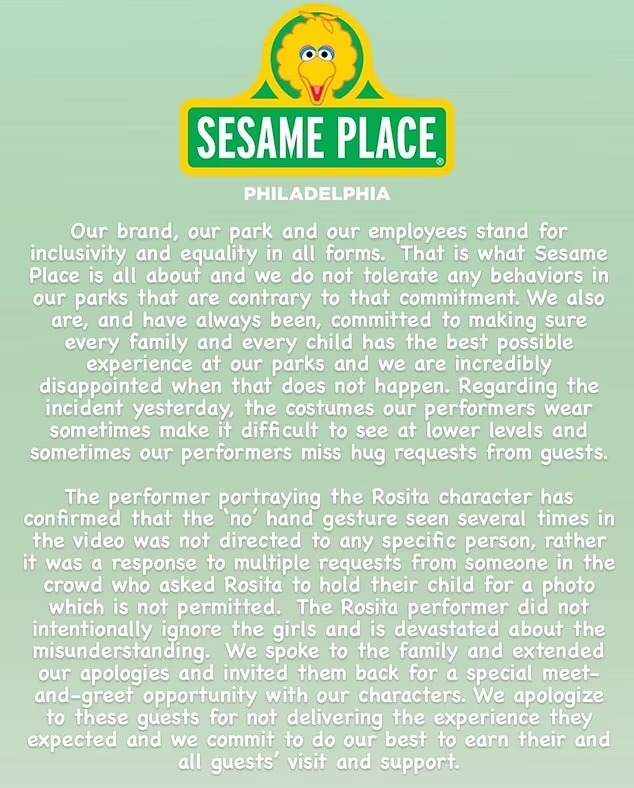 Sesame World's statement to clarify the details of the incident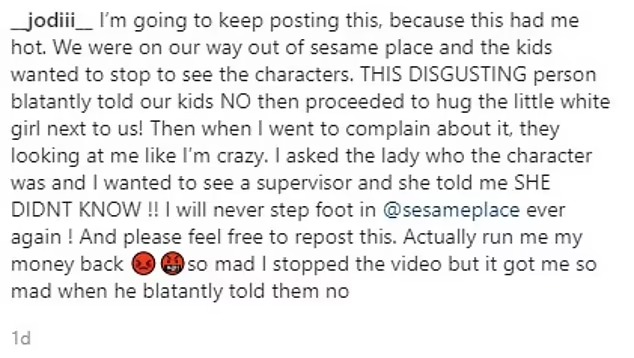 The mother's statement about the incident of the Sesame World doll with her daughters
.
#Alam #Simsim #doll #accused #racism #ignoring #brown #girls #park #Photos
Jordan Miscellaneous news
Source : اخبار الاردن