Mix
Not only with colors and brushes.. "Mo'men" paints the most beautiful paintings with nails and thread
Amman Today
publish date 1970-01-01 03:00:00

"Madness is arts." This rule is followed by the young artist, Moamen Jamal, in his artwork, as he believes that drawing can be done with all possible tools, starting with the classic tools of watercolors and brushes, to threads, nails and other different tools.
"Mo'men" draws with thread and nails


Moamen Gamal, 23, a student in the fourth year at the Faculty of Law, Cairo University, spoke about his tendency to draw paintings with threads and nails, as he told "The Seventh Day": "I discovered my talent by chance when I saw my art tableau with threads and nails, and I liked the idea and I liked this art in general and I wanted to imitate it And I actually started through self-learning without any technical courses or workshops, and I made my first tableau, which was the logo of Al-Ahly Club, and it was a very satisfactory result for me because it was my first experience in drawing with threads and nails."
He continued: "I tried to make a portrait of threads for my father, but it was from black thread, and after that I developed my work a little and tried to make a portrait of colors, and my mother and all those around me liked the paintings, and the most famous of his palette was Leah, and the largest number of views was a palette of Captain Ali Maaloul and artist Mohamed Henedy."
Mo'men faces some difficulties in his artistic work, as he said: "The most difficult difficulty that I face is time, because this type of art requires a very large amount of time to implement due to the number of nails that I use and the amount of threads. The largest painting that took me time was a painting of a tiger and I took about two months and then a painting Tutankhamun spent about 150 hours in a month in his condition."
And about people's reactions to his paintings, he said: "The customers of my paintings are mostly young people, and the most important thing they ask of me is portraiture, and I love people's reactions to my paintings very much and their fascination with them, and this makes me continue and make new paintings."
Moamen dreams of fulfilling many wishes on the ground, as he said: "My job is to be connected to the Ministry of Culture, and it will be shown in exhibitions affiliated with them, and it will lead to the world."
Tutankhamun's painting of a believer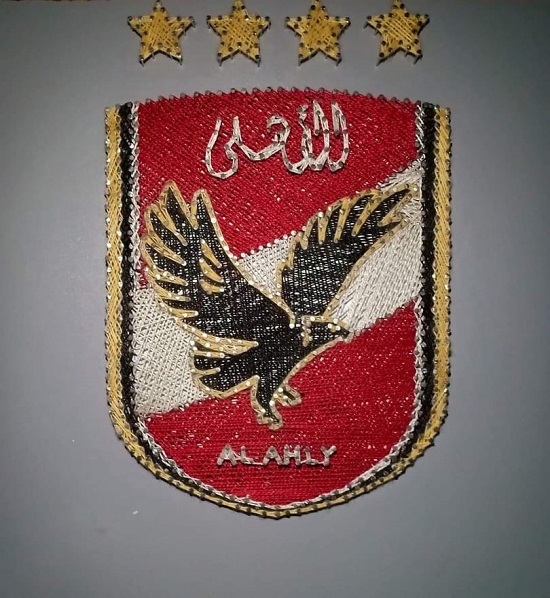 Al-Ahly club logo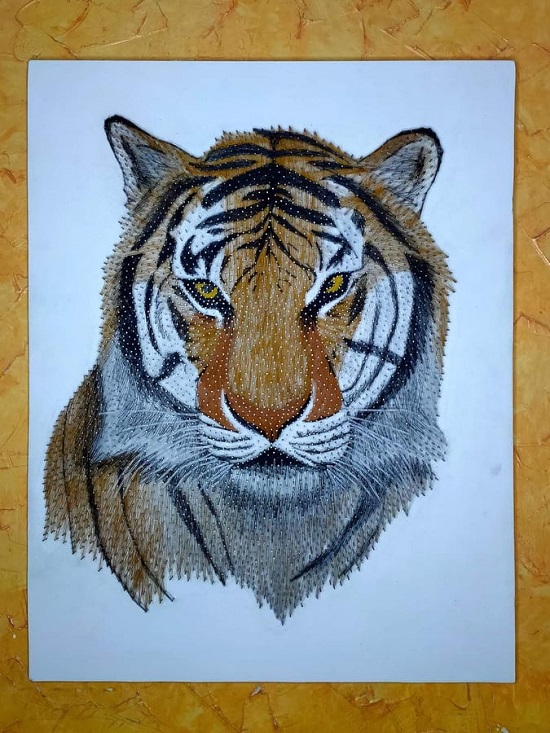 Tiger painting for a believer
Mohamed Henedy's painting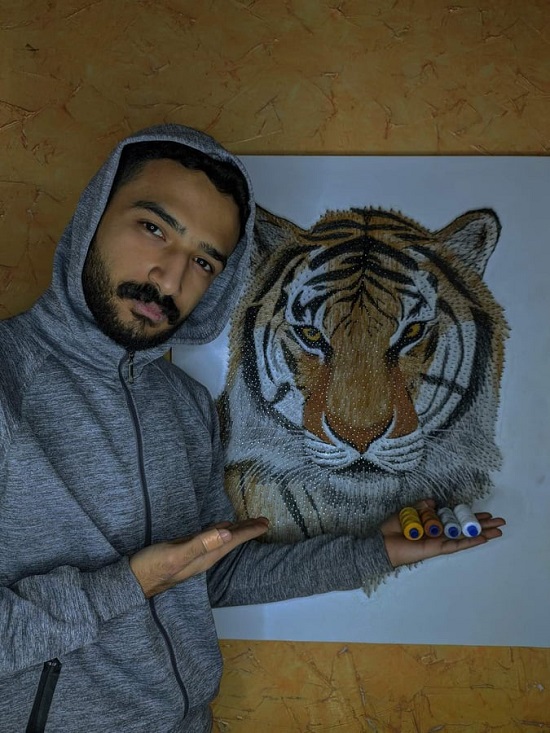 Moamen with one of his paintings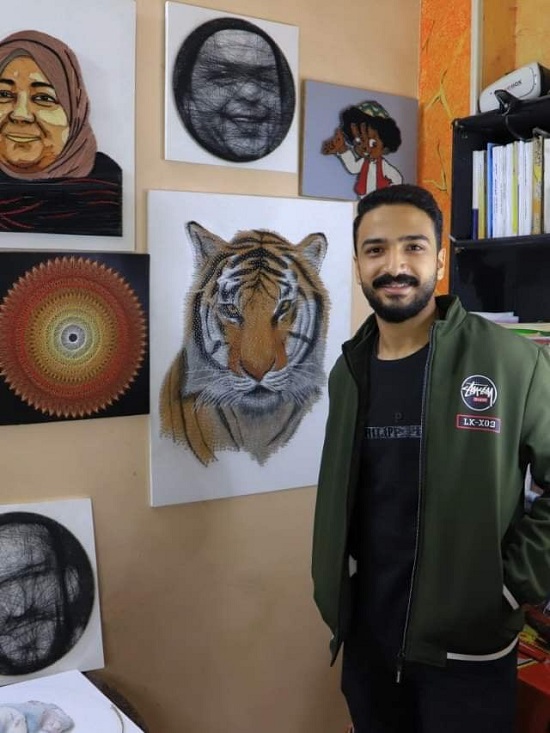 Believer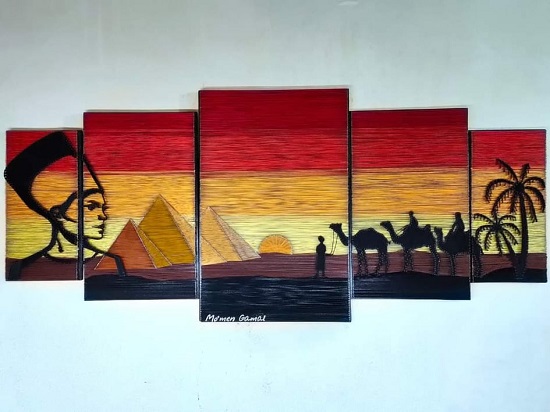 believer beauty
.
#colors #brushes #Momen #paints #beautiful #paintings #nails #thread
Jordan Miscellaneous news
Source : اخبار الاردن