Mix
"Sabah" and her sisters.. 6 mothers united in love and struggle to raise children
Amman Today
publish date 1970-01-01 03:00:00

Patience and safety are the title of the lives of 6 widowed sisters who lost their husbands over the years, but they remained the bond and the uncle to each other, especially since each of them had a touching story that expresses their endurance and patience, and because the greatest calamity is the calamity of death, so God tested them in the people closest to their hearts, as the daughter of one of them Eman said. Abdel-Raouf told "The Seventh Day" that her mother and five aunts were at the heart of one man, especially after they lost all of their husbands.
Sabah lost her husband 45 years ago and her daughter a few months ago
The story began with Hajj Musaad Shaybah al-Hamad, from Manawahla, Bajaur Center, Menoufia Governorate, father of 6 daughters and 4 sons, the eldest of whom was Sabah, who got married but her husband died more than 45 years ago, leaving her her children, the youngest of whom was her daughter, who was 40 days old. Sabah did not stop in the face of grief for long. But she raised her children after working as an assistant in a university.
Life continued at the same pace until death knocked on her door for the second time, but this time she lost her youngest daughter, who was raised by an orphan father, who was in the prime of her youth several months ago. Iman added that she lives with the support and patience of her sisters with her all the time.
Hana is a widow of 30 years and worked in selling clothes to raise her children
As for the second aunt, Hana Shaiba al-Hamad, a woman who is considered the most powerful and firm, after the death of her husband more than 30 years ago and she does not know where she can spend on her young children, she decided to sell clothes to spend on her children until they all got married after the end of the period teach them.
Safaa experienced losing a son 20 years ago
As for Safaa, who is the mother of Iman, God's test for her was of another kind, as her son died as a result of a car accident and she had been with him for 20 years, and since this moment she has been walking on a crutch, but she has been a source of strength for her sisters as she never leaves them.
Karima .. a medical error made her bedridden for 25 years
And about Aunt Karima, who suffered from cartilage fatigue and as a result of a medical error, she remained confined to bed for 25 years, serving her with all the love of her sisters, even after these years had passed, she retained her beauty and laughter, as her older niece Iman said, despite her pain, but the smile never left her.
Wafaa is a mother of 4 children whom she taught and made a bond for her
As for Wafaa Shaybah al-Hamd, she is the middle aunt who made her life the focus of her children who graduated from various stages of education and are now supporting her.
And about the inspiration of the younger aunt, who was brought together by a great love story with her husband, as explained by Iman, her eldest sister's daughter, that until now, after years have passed, she visits her husband's grave and never stops crying, and as Iman described her in the most loving and faithful stories.
Iman concluded her speech by saying that despite the black clothes they wear, they are the greatest mothers with white hearts who surrounded their children and grandchildren after all these hardships and harsh tests.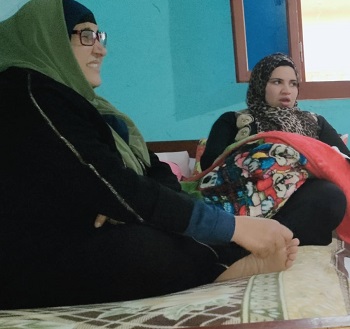 mother's Day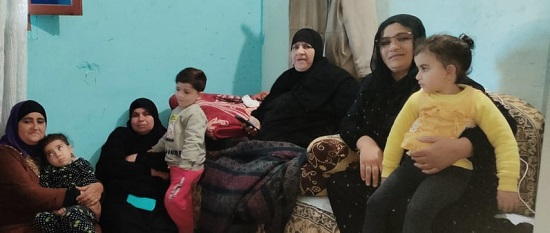 mother's Day
.
#Sabah #sisters #mothers #united #love #struggle #raise #children
Jordan Miscellaneous news
Source : اخبار الاردن