Mix
How to make basmati rice and mandi chicken.. Treat your children with a full meal
Amman Today
publish date 1970-01-01 03:00:00

Mandi is one of the foods close to the heart of all family members, so we find that many six households are looking for the best way to make mandi and present it at home to children. Therefore, the seventh day, with Chef Fatima Abdel Moneim, reviews how to make mandi chicken with basmati rice as a complete meal and is suitable for eating at lunch.
How to make chicken mandi Ingredients:


chicken
2 cups basmati rice
3 and a half cups of water
tablespoon ghee
Half a cup of pine nuts
Half a cup of almonds
Half a cup of raisins
Onion slices
minced garlic
tomato slices
spoon of pomegranate molasses
lemon juice spoon
olive oil spoon
chicken seasoning salt
Carnations and cinnamon sticks
dry lemon and bay leaf
How to prepare Mandi:
Marinate the chicken after washing it well with salt, chicken seasoning, pomegranate molasses, lemon juice and olive oil and leave for an hour.
We wash the rice and soak it for half an hour and drain the water well
We prepare a bowl and add ghee, sliced ​​onions, garlic, tomatoes, spices, lemon salt, bay leaf, cinnamon and cloves.
Stir a little, then add rice and water, cover the bowl with a net, and place the chicken on it
Cover the chicken with butter paper, then cover with aluminum foil and put the bowl in a hot oven for an hour
We remove the aluminum foil and fry the chicken in the grill and stir the rice well
Served on a plate, topped with chicken, and garnished with nuts and raisins.
How to prepare the Mandi chicken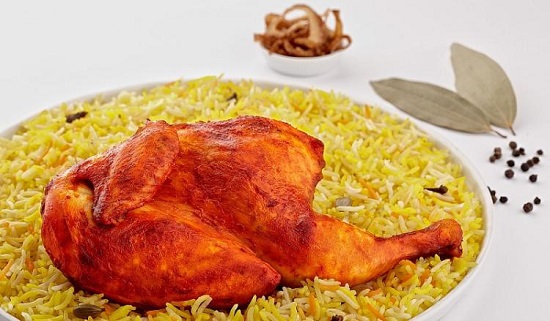 The way the Mandi chicken works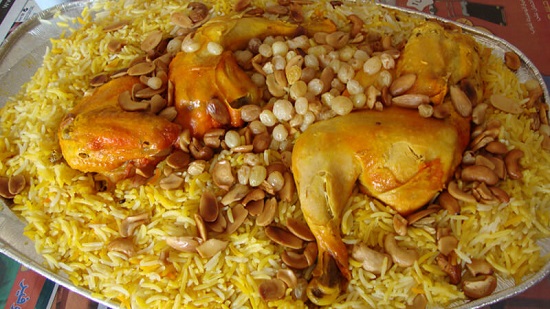 How to prepare Mandi chicken at home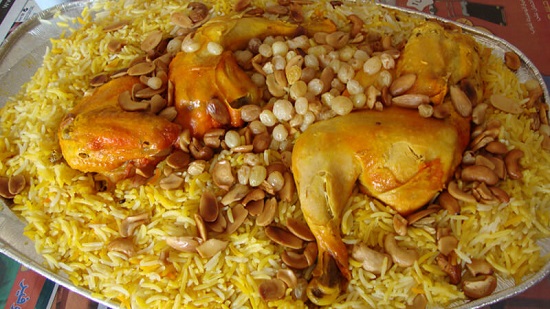 How to prepare Mandi chicken at home
.
#basmati #rice #mandi #chicken #Treat #children #full #meal
Jordan Miscellaneous news
Source : اخبار الاردن