Mix
Biden and Putin.. From the political arena to competition in the date market
Amman Today
publish date 1970-01-01 03:00:00

The holy month of Ramadan overlooks us every year with goodness, blessing, love and happiness, and because the Egyptian people like to keep pace with events, even global ones, the pioneers of the social networking site Facebook circulated a picture of Ramadan Yamish, especially dried dates, which bear the names of Biden and Putin, and every year many merchants release several names On each type of famous dried dates on the Ramadan table, and often bears the names of several personalities whose mention or "trend" is circulating in many news.
Biden and Putin pass
In the recent period and before the advent of the blessed month of Ramadan, merchants rushed to offer the yamish and Ramadan travel supplies that are not without dates, but this time the dates were called the names of Biden and Putin in a movement that kept pace with the current global events as a result of Russia's war on Ukraine.
After many pioneers of social networking sites Facebook shared a picture of Yamish, who bears the name of Joe Biden, President of the United States of America, and Vladimir Putin, the Russian President.
Leader Gamal Abdel Nasser dates
This is not the first time that the names of political figures have been placed on different types of dates, which have been around for several years and many traders have been seeking to attract attention by releasing several names of politicians and public figures such as leader Gamal Abdel Nasser, Mubarak and others, along with artistic names and other signs of propaganda about Ramadan and Yamish dates like the eyes of Safia Al-Omari and Layali Al-Hilmiyeh.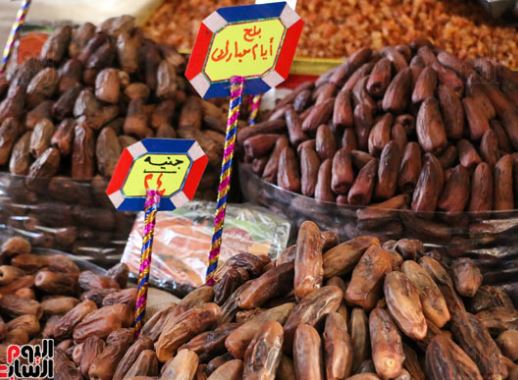 Mubarak dates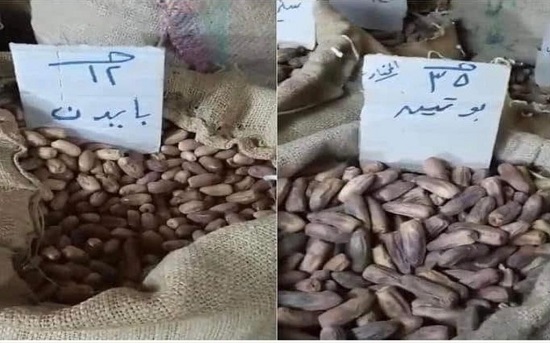 Pass
.
#Biden #Putin #political #arena #competition #date #market
Jordan Miscellaneous news
Source : اخبار الاردن