Mix
With cartoon and historical characters .. "Ahmed" around the walls of Helwan University for joyful paintings
Amman Today
publish date 1970-01-01 03:00:00

University students are accustomed to seeing neutral-colored walls around them and scientific or guiding panels hung on them, which is the case in all universities around the world, but Ahmed Essam, a student at the Faculty of Commerce at Helwan University, was able with his artistic touches and talent to turn the walls into joyful paintings.
"Ahmed" around the university walls for paintings
Ahmed Essam Suleiman, a student at the Faculty of Commerce, Helwan University, spoke about his tendency to paint on the university's walls. He told "The Seventh Day": "I have the talent of drawing since I was young and I trained alone without drawing courses, and after I entered the college I joined the clan of the Faculty of Commerce, And I began to paint art paintings on the walls of colleges at the university."
He continued, "I choose the drawing that I draw on the wall in coordination with the clan leader, and he, in turn, takes the permission that I paint on the wall, and in a meeting with the leader, we choose the drawing from the Internet, and I add my own touches to it."
And about the paintings that Ahmed drew on the university walls, he said: "I drew many paintings such as Alexander the Great and cartoon characters inspired by films such as Kakashi, Jujutsu and Venom."
And about the students' reaction to the paintings, Ahmed said: "The students at the university liked the paintings, and the place where he was painted became known for the painting painted on it."
The encouragement and admiration of Ahmed's colleagues for his paintings, encouraged him more to continue drawing and dream of achieving a lot in the future, as he said: "I intend to train more in order to reach the level that I want to reach and remain the largest graffiti artist in Egypt and the whole world."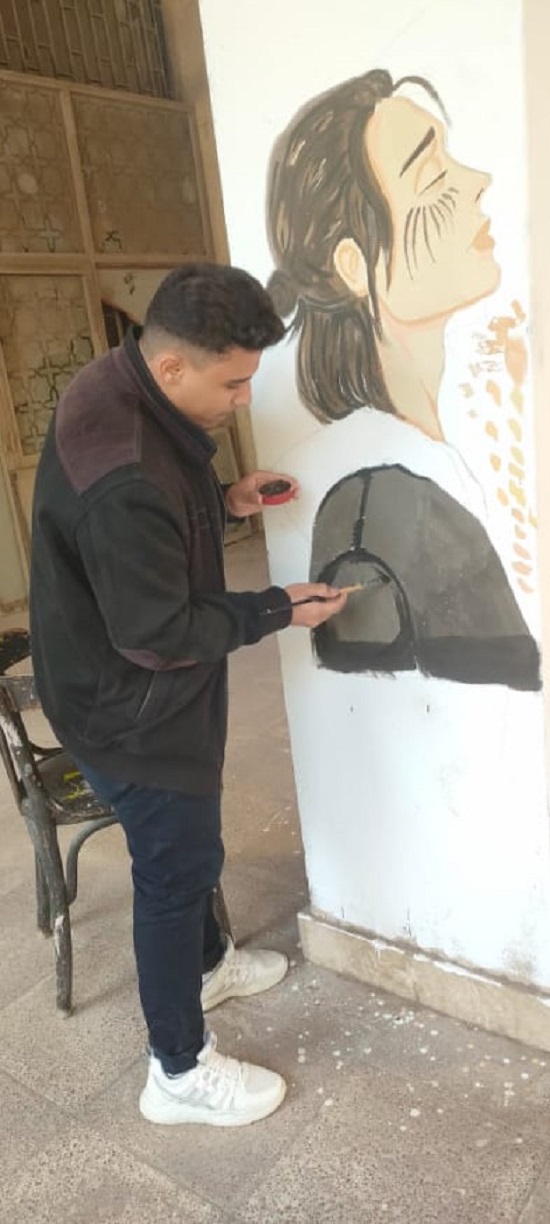 Ahmed while drawing on the wall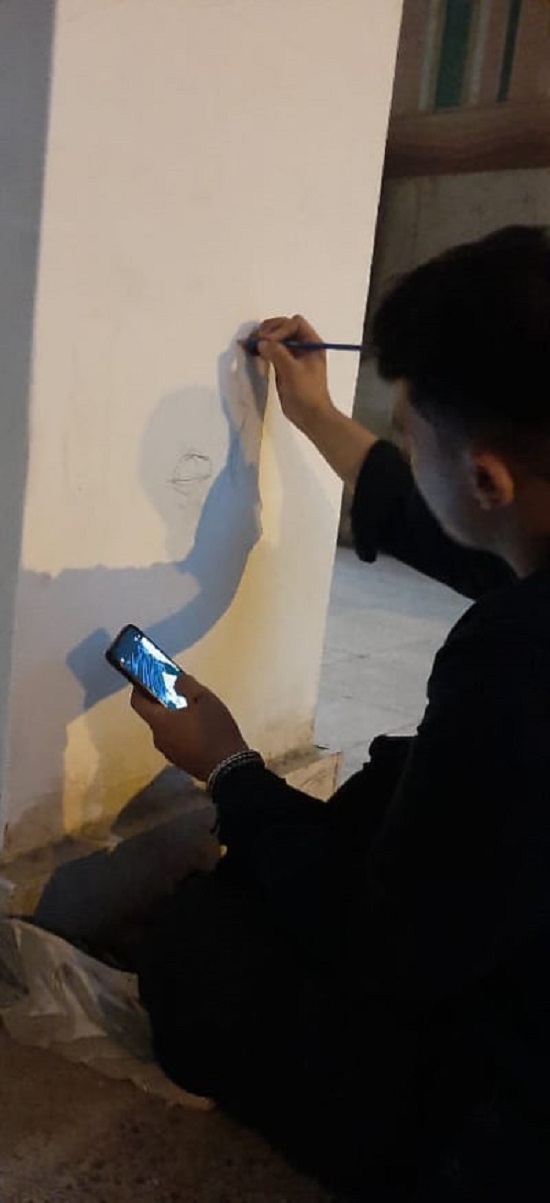 Another picture of Ahmed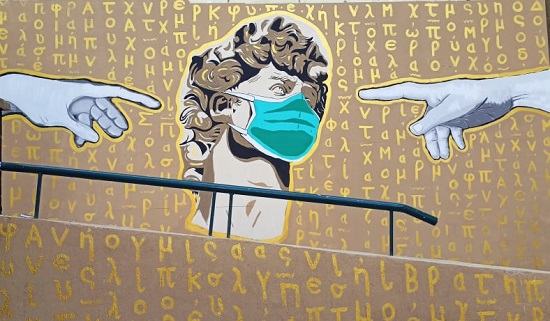 Alexander the great painting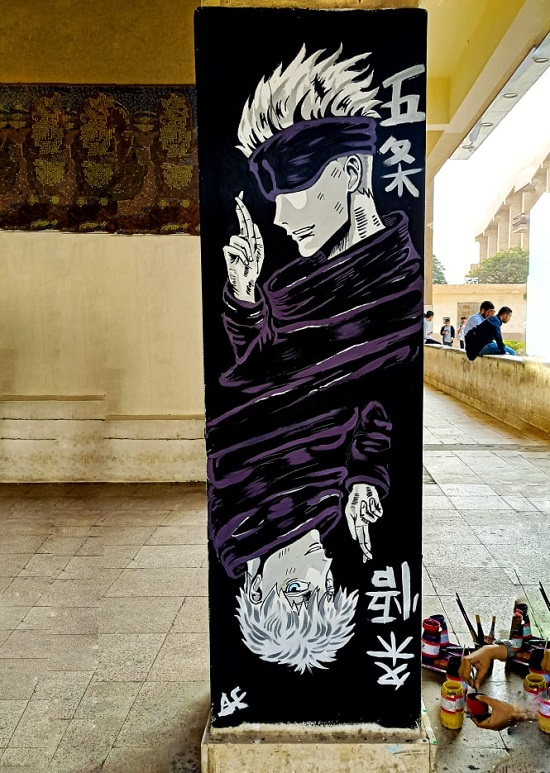 Helwan University board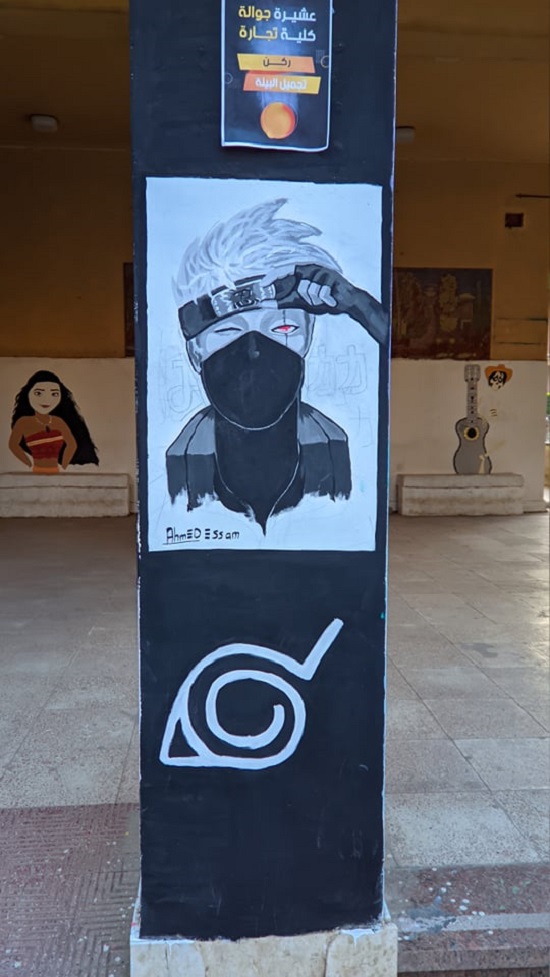 A plaque inside Helwan University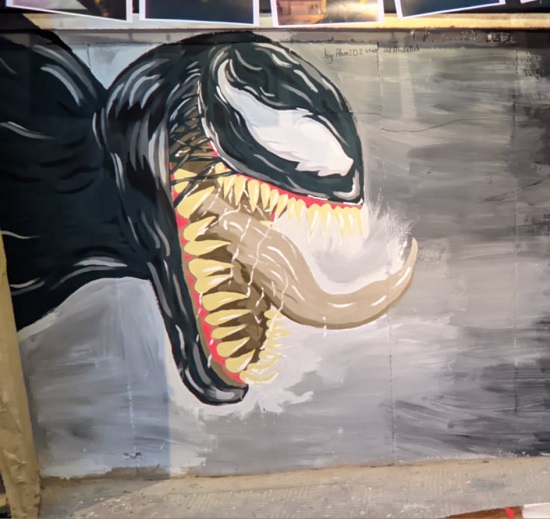 A painting by Ahmed
.
#cartoon #historical #characters #Ahmed #walls #Helwan #University #joyful #paintings
Jordan Miscellaneous news
Source : اخبار الاردن