Mix
Kim Kardashian buys a $150 million private jet and names it after her
Amman Today
publish date 1970-01-01 03:00:00

Reality TV star Kim Kardashian bought a new private plane worth 150 million dollars, and took it back from Italy to Los Angeles after Milan Fashion Week ended, according to the website. the sunKim Kardashian flew from Milan to Los Angeles on her new $150 million private jet. "Kim Air"It was reportedly made from scratch and the plane features leather seats and cream cashmere details.
According to the report, Kim Kardashian has been waiting for a year to get her new specially designed plane, which features a cream interior and leather seats, the same design as her home, and other reports said that the plane is of the same type as the plane owned by famous businessman Jeff Bezos..
Reality TV star Kim Kardashian has filed a new lawsuit with the court, asking for a speedy ruling in her divorce lawsuit from her ex-husband, American rapper Kanye West, because of his recent posts about her on social media.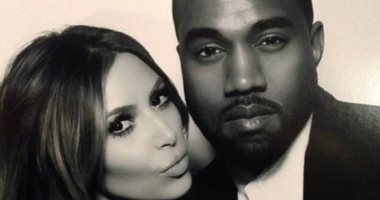 Kim Kardashian said, according to what was published by a magazine people In her lawsuit files to the court, the posts published by her ex-husband, Kanye West on social media, caused psychological and emotional distress and harm, and Kim Kardashian asked the judge to quickly sign her divorce suit so that she could restore her life normally and move forward with her work. "I would very much like to settle the divorce proceedings," the merits of the lawsuit submitted, based on her statements, said, adding that Kanye had failed to keep family matters between them confidential.
On the other hand, lawyers for the American rapper, Kanye West, submitted judicial documents asking the court judge to reject the request of his ex-wife, model, Kim Kardashian, to officially obtain the title of "single."

Kanye West's legal team said in the court documents they submitted that Kim's request does not provide the necessary protection for an early termination of marital status, according to the Russian Sputnik agency.

West's lawyers said: "The termination of marital status before custody, property and support issues are resolved creates a risk of serious consequences, especially if one of the parties dies while the case is being considered.".

And they continued: "The early termination of social status leads to creating obstacles to obtaining evidence in the event that one of the parties remarries before the case is resolved.".
West's lawyers revealed that they failed to reach an agreement with Kim's legal team, Kim initially filed for divorce from Kanye West on February 19, then followed up with a request to divide – or end her marital status – last December..
.
#Kim #Kardashian #buys #million #private #jet #names
Jordan Miscellaneous news
Source : اخبار الاردن