Mix
How to make a light crisp cake.. Renew your breakfast
Amman Today
publish date 1970-01-01 03:00:00

Cake is one of the best desserts that can be eaten before and after eating the main meals. It is suitable as a breakfast meal to be eaten with a cup of coffee or Nescafe, and sometimes it is suitable as school meals for children, so "The Seventh Day" with Chef Sherine El-Gendy reviews how to make a light, fragile cake At the lowest costs and also in an easy and quick way to prepare.
How to make a light and crisp cake:
Ingredients:
4 eggs
4 cups flour
a cup of milk
two cups of sugar
Half a cup of butter
3 tablespoons of oil
vanilla
Baking powder
How to prepare a light and fluffy cake:
In the mixer we put the eggs with sugar, vanilla, milk and butter, then we mix them well, then we add the flour through a strainer while continuing to mix, then put the mixture in a square mold larger in size and before placing the mixture in the mold we line the mold with a little butter and flour and we enter it in an oven with a temperature Medium.
How to make white cream for decoration:
Ingredients :
4 pieces of cheese triangles
4 tablespoons white cheese
Half a cup of diluted sherbet
2 tablespoons of oil
powdered milk bag
Half a cup of milk
How to prepare white cream at home:
We mix all the ingredients with the electric mixer, then we add the mixture on the face of the cake when it comes out of the oven. It is also possible to take part of the cream mixture, then we add color and make lines by using a toothpick to draw the shape shown on the cake, and after completion, leave a period ranging from 15 Leave for 20 minutes to cool, then chop.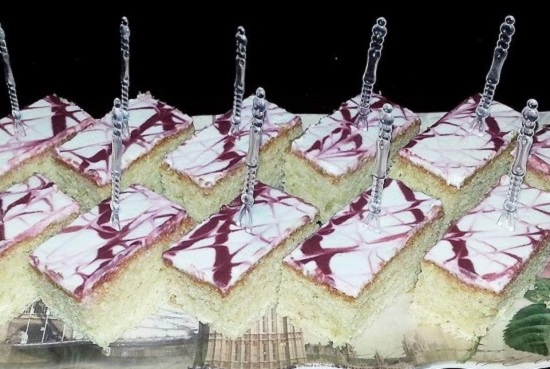 crisp cake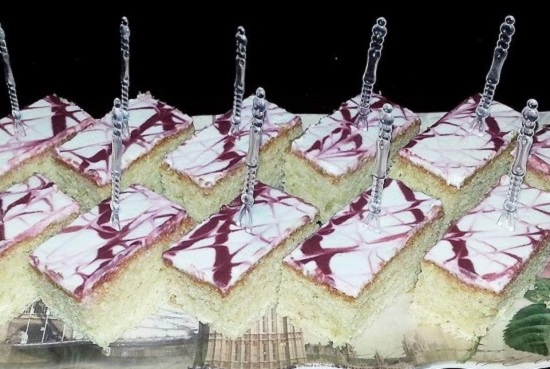 crisp cake
.
#light #crisp #cake #Renew #breakfast
Jordan Miscellaneous news
Source : اخبار الاردن