Mix
Frozen fruits on trees in Florida because of the coldest winter that hits the state.. Photos and video
Amman Today
publish date 1970-01-01 03:00:00

The Florida region is experiencing its coldest winter in 12 years, and the extreme cold may not seem so bad, but its continuation may lead to the freezing of fruits such as oranges and other agricultural crops, and according to the "Euro News" website, low temperatures cause the iguana to fall from the trees, and often Local residents in Florida collect the iguana and put them in places under the sun to try to save it, while a video clip shows the fruits of the fruit frozen on the trees covered with shiny ice like crystal.
This comes as about 1,400 US flights were canceled last Sunday after a severe winter storm swept the northeastern United States the day before.
Several US states declared a state of emergency due to the storm that formed in the Atlantic Ocean off the Carolinas, and snow was expected to continue until Sunday morning as it moved north to Maine, according to the Reuters website..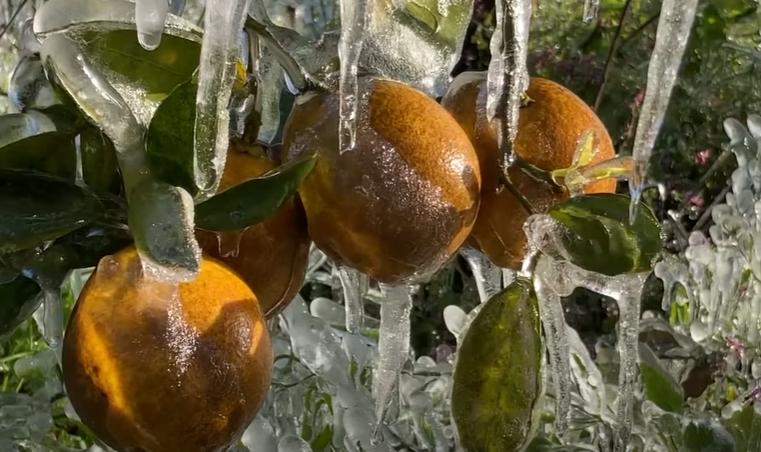 Snow on orange
According to the FlightAware website, which monitors air traffic, the total number of canceled flights within the United States, within or outside it, amounted to about 1,400 flights as of 10:30 EST, and the data also showed that about 647 other flights related to the United States were postponed..
More than 200 flights have also been canceled since early Sunday at each of New York City's LaGuardia and JFK International Airports and Boston Logan International Airport..
It is noteworthy that the severe winter storm on Saturday dropped more than 60 centimeters of snow on some areas, while causing strong winds, which led to the cancellation of thousands of flights and prompted the governors of Rhode Island and other states to impose restrictions on access to roads.
.
#Frozen #fruits #trees #Florida #coldest #winter #hits #state #Photos #video
Jordan Miscellaneous news
Source : اخبار الاردن