Mix
A rare painting by German Frank Mark for sale for 47 million dollars at an auction.. Pictures
Amman Today
publish date 1970-01-01 03:00:00

Art lovers expect a rare painting recovered by the family of a Jewish collector last year to set a record for German artist Franz Marc's work when it is auctioned next month. Christie's estimated the price of the painting for sale on March 1 in London at $47 million. Josie Blinkanen, Christie's International President, said during the presentation of the painting, that its sale would be a wonderful moment in the art world, because Frank's drawings are very rare masterpieces.
What is the story of the painting "foxes"?


The "Foxes", set for sale, was returned to a Jewish collector who fled Nazi Germany, after a lengthy process of ownership and handovers last year.
According to Christie's, German collector Kurt Grauwe bought the painting in 1928, but was forced to sell it to help his family live and later flee Germany, where the painting was handed over to the Kanspalast Museum in Dusseldorf.
"The painting was returned to the family last year, and they had already made the decision to auction it off after it was returned, so that another collector would have the opportunity to own it," Blinkanen explained.
Blinkanen said that the "Foxes" has been on display in the German Museum since 1962, so it is considered a rare masterpiece that many generations of collectors have been waiting for.
The artist Mark, born in Munich in 1880, is considered one of the most prominent artists of the German Expressionist movement, and he died during the First World War in the Battle of Verdun at the age of only 36, which means that his artistic career left a few paintings.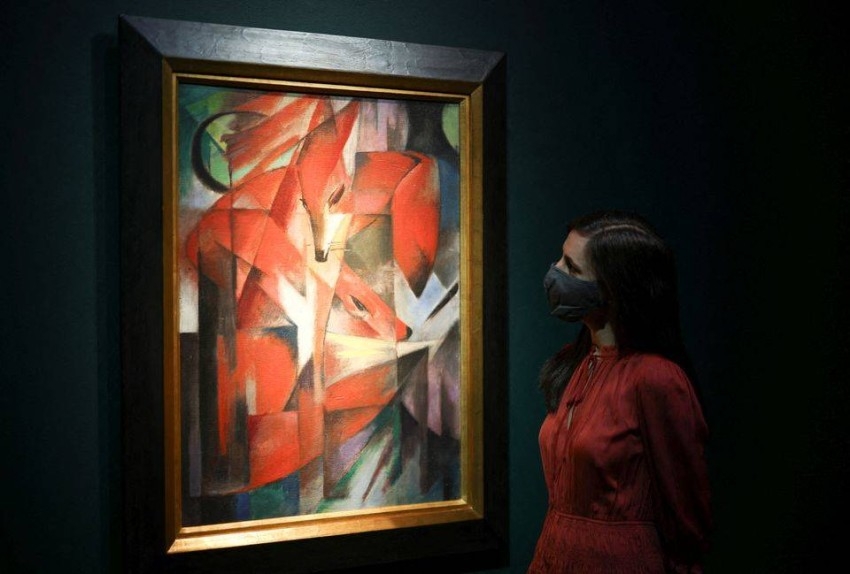 A rare painting by German Frank Mark
.
#rare #painting #German #Frank #Mark #sale #million #dollars #auction #Pictures
Jordan Miscellaneous news
Source : اخبار الاردن