Crimes
Attempts to rescue "Ryan" are entering their final stages (photos and video)
Amman Today
publish date 2022-02-03 21:12:49

Jordan News
The operation to rescue the Moroccan child Rayan has entered its final stages, while sources from the rescue teams expect to reach him within a few hours.
A source from the rescue committees confirmed that the expectations of the engineers and supervisors of the excavation process say that the arrival of the child Rayan will be after about 3 and a half hours, that is, at approximately eight in Morocco and seven in GMT.
The same source confirmed that the rescue crews raced against time to save the life of the child Ryan, who fell into a dry water hole more than 50 hours ago.
The excavation process is carried out to extract the child, using five excavation mechanisms, dozens of civil protection and gendarmerie personnel, as well as topographical experts and technicians, in order to help locate Rayan accurately, and to avoid landslides.
Moroccans and the world have been holding their breath since yesterday after the child Rayan fell into a well 62 meters deep in the village of Ajran in the northern state of Chefchaouen.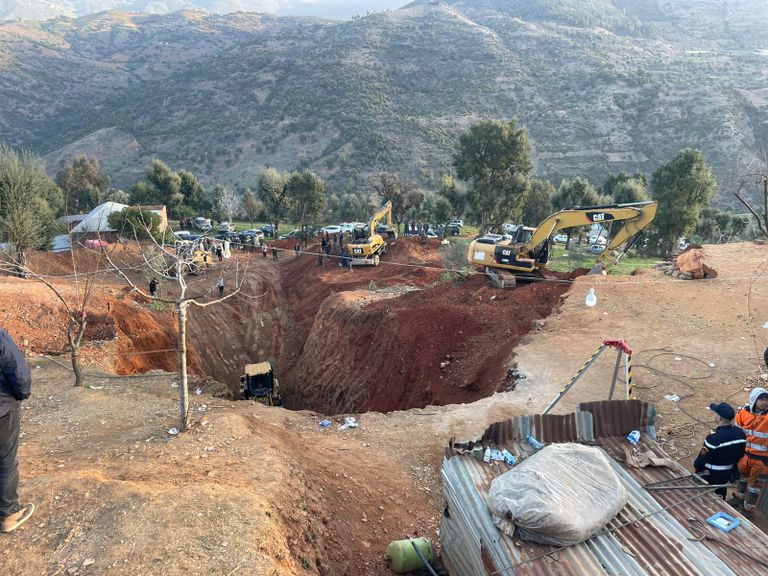 Videos show dozens of rescue workers at the well in which 5-year-old Ryan fell.
The Moroccan authorities used advanced tools to search for the child, such as a camera that was inserted into the well, and it was able to film a video of the child and it was found that he was still alive, and the difficulty of the rescue operation is due to the narrowness of the well.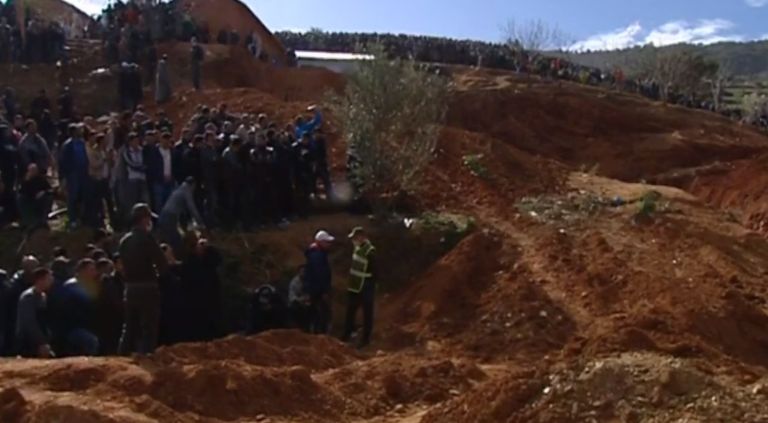 Rescue operations did not stop at the inside of the well, as the authorities brought a large bulldozer that began digging in the ocean, to reach the child and rescue him by digging horizontally rather than vertically.
Previous attempts by volunteers to pull the child out of the well failed because of his tightness.
Moroccan media had reported earlier that the child Rayan fell into the well, in the absence of his parents, on Wednesday morning.
She said that the child Ryan is still alive, stuck at a depth of 35 meters in the well, noting that he sustained minor head injuries.
#Attempts #rescue #Ryan #entering #final #stages #photos #video
Accidents and crimes in Jordan
Source : اخبار الاردن