Mix
4 quick and easy steps to detangle your complex hair..the secret is in aloe vera gel
Amman Today
publish date 1970-01-01 03:00:00

In the winter, many girls tie their tufts of hair and lift it up, and this causes the hair to get tangled when it is untied, which makes it difficult to comb smoothly and easily, and this is what makes them resort to going to the hairdresser to get rid of this problem, and if the girl is a busy person with a full schedule With many tasks and requirements that hinder her without taking care of herself on a regular basis, it may be very difficult for her to respect all hair care appointments as any girl does, as explained by beauty and hair care expert Marwa Nassar in her talk to "The Seventh Day" that you can try several quick and easy ways to remove hair. Tangle your knotted hair in a less painful way, in a timely manner, with the utmost speed and ease, as follows:
How to detangle knotted hair:
First: washing the hair
The beauty expert said, in the beginning, you have to wash the hair well and correctly and focus on hair care all the time and not only in crises, and paint the hair with the appropriate conditioner for your hair type well from the ends only and not on the roots of the hair, by washing the hair under water, massaging the hair well with conditioner and then trying Comb it softly.
Second: Parting the hair
The beautician added that it is better to divide the hair into four groups, then comb each part separately from the other and then collect them after completion.
Third: combing the hair
It is preferable to comb the hair from the ends first, then gradually raise the comb.
Fourth: Moisturizing the hair
The beautician stressed the need to moisturize the hair, by soaking aloe vera gel in water and leaving it for at least an hour, then filtering it to get rid of the lumps that are stuck to it, adding a little moisturizing oil and spraying the hair with it, then massaging the scalp and combing the hair. Easily.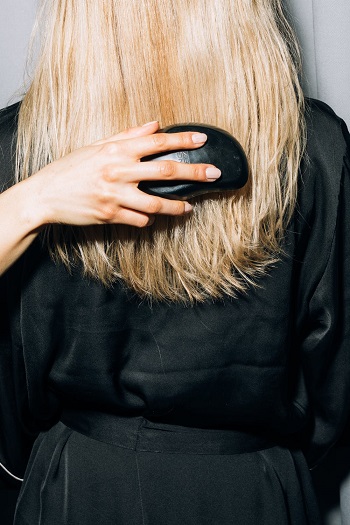 Combing Hair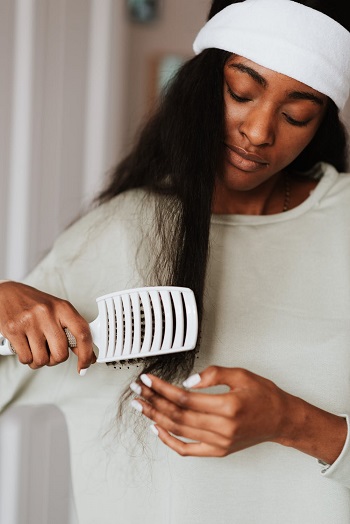 Detangling
.
#quick #easy #steps #detangle #complex #hairthe #secret #aloe #vera #gel
Jordan Miscellaneous news
Source : اخبار الاردن