Mix
How to make 4 easy desserts and help warm the most prominent Russian cake
Amman Today
publish date 1970-01-01 03:00:00

In the winter, our desire to eat sweets increases, and many are looking for a way to make sweet dishes that are easy to implement and delicious at the same time, and help to feel full and warm. Therefore, the seventh day, with Chef Sherine El-Gendy, will show you how to make nutritious sweets that include useful ingredients, especially if children refuse to eat them in the normal way.
How to make a cupcake with chocolate and zucchini:
Ingredients:

3 eggs at room temperature
3 All-purpose flour cup

Half a small cup of cocoa
2 regular cup of sugar
3 Zucchini, grated with peel

cup of liquid milk
3 tablespoons powdered milk
3 tablespoons butter, room temperature

Quarter cup of oil

A tablespoon and a half of baking powder

Half a teaspoon of vanilla

pinch of salt

How to make a zucchini cupcake:

In the electric mixer, put the eggs, sugar, butter, oil, liquid milk and vanilla, and start beating them well

We start by adding the grated zucchini and mix well Put the dry ingredients of flour, cocoa, powdered milk, baking powder and a pinch of salt
We mix the ingredients well and stir them, then add them to the previous mixture through a strainer with the mixer running until we finish the quantity
We prepare the trays for cupcakes and cupcake cups, put the cake mixture in them and then put it in the oven while it is hot
It is preferable to place it on the middle rack of the oven at a medium temperature until it is completely settled
How to make honey cake or Russian cake:
Ingredients:

100gm white fine sugar

100gm white honey
130gram butter
5 vanilla gram
6 gram baking soda
450 Gram flour, and it can increase to 500 grams, depending on the type of flour
3 Eggs at room temperature
How to prepare Russian cake:

On the fire, we put a pot, then add a little butter, sugar and honey on a low heat until all the ingredients are mixed

After reaching the boiling point with good stirring with a hand mixer, we add the baking soda and stir quickly until a golden color is close to enough.

Leave the mixture for 5 minutes, then mix the eggs with Vanilla and eggs on the caramel mixture
And with an electric mixer, then we add the flour to help us blend the dough, and then put it in the refrigerator for half an hour
Then we divide it into 8 equal pieces and we put it in the oven at a medium temperature and on butter paper we spread each layer and make small holes with a fork and then we grease it with cream.
How to prepare the cream for the Russian cake:
Ingredients:

2 cups of cream

Two large yogurt containers

Sour tray

Mix all the ingredients until you get a thick consistency
How to make date cake:
Ingredients:

Date cake and brown or regular flour
3 cups of plain or brown flour, as desired
3 Eggs at room temperature
2 cup white granulated sugar

Quarter of a teaspoon of vanilla

Half a cup of good quality oil

cup of warm milk

One-quarter cup of dates, cut into small pieces

Quarter cup of raisins

teaspoon cinnamon

A quarter of a tablespoon of cardamomor cardamom powder
pinch of nutmeg

Quarter teaspoon ginger powder

teaspoon anise granules or powder

Baking powder bag
How to make date cake:

In the blender, we put the liquid ingredients, eggs, sugar, vanilla and oil, add part of the milk and spices, and mix for a minute, then add the chopped dates and raisins and beat them in the blender for one turn only.

We start by adding the flour with the baking powder, part by part, with the mixer running, and the rest of the milk until the ingredients are homogeneous

We line an empty tray of size 28 from the middle, then brush it with butter and sprinkle with flour, then put the mixture and then put it in a preheated oven at 180 degrees for 35 minutes.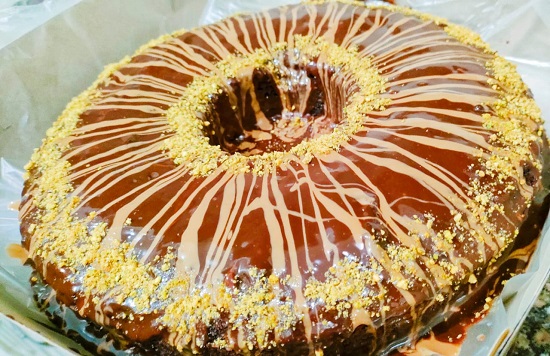 Date Cake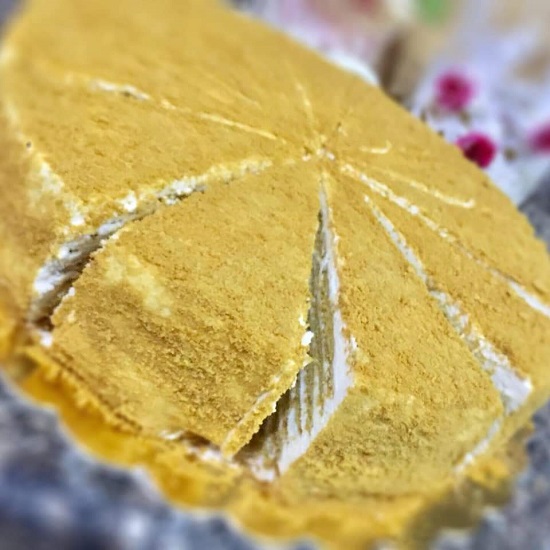 honey cake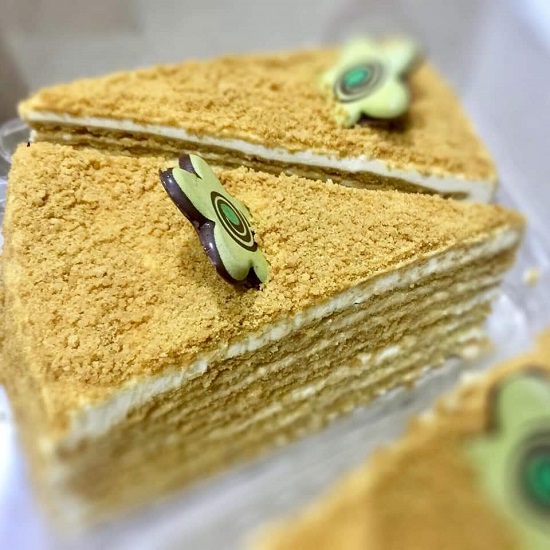 Sweets that help keep warm
Instant sweets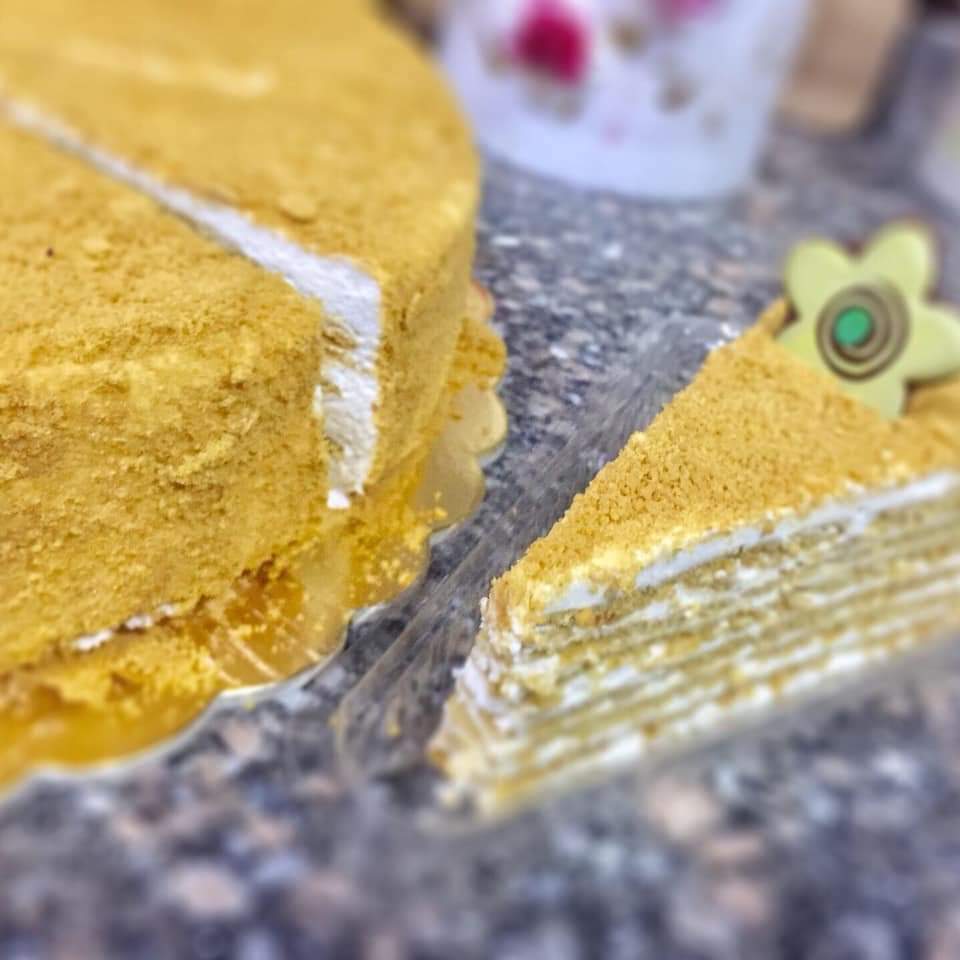 How to make the cake
.
#easy #desserts #warm #prominent #Russian #cake
Jordan Miscellaneous news
Source : اخبار الاردن