Mix
A house containing a copy of the US presidential office is for sale.. know the price
Amman Today
publish date 1970-01-01 03:00:00

Many people around the world dream of living even for one night inside the White House and sitting inside the Oval Presidential Office, as the President of America makes decisions and cancels others. West Wingnut Which is located in Ohio, America, according to the British newspaper "Daily Mail".
The office is for sale


The owners of the house offered an office replica of the Oval Office in the White House for sale at the present time for $ 1.85 million, and the report indicated that the fake office contains identical pictures, furniture and flags that resemble the Oval Office located inside the White House.
The replica of the Oval Office features two beige sofas, a coffee table covered with books, a light beige round rug surrounded by hardwood rings, a solid wood desk, an embroidered presidential seal on the rug, and chestnut drapes.
The original room in the White House features a blue circular rug with the presidential seal printed and cream drapes affixed to the off-white walls.
Pictures of the house show the dome-shaped office, where there is a replica design group of the office inside the White House, and the windows of the Oval Office outside face the gardens of the house, and the room makes everyone who sees it believe for minutes that he is inside the Oval Office of the White House.
The house for sale also contains entertainment rooms, a kitchen, a distinctive living room, and other elegantly decorated rooms.
Replica of the Oval Office from the outside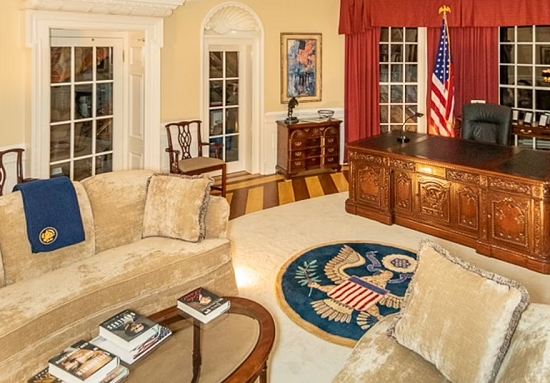 imitation oval office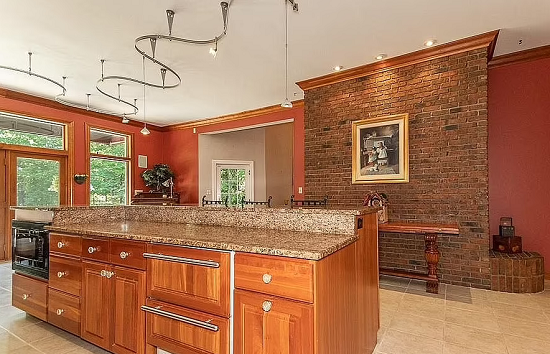 the kitchen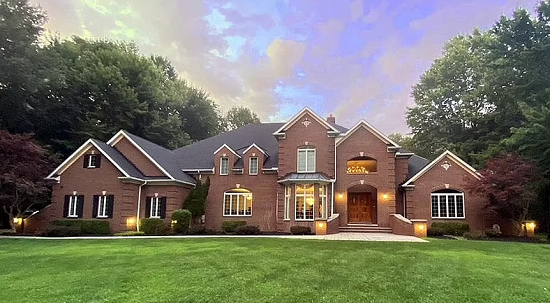 home from outside
.
#house #copy #presidential #office #sale #price
Jordan Miscellaneous news
Source : اخبار الاردن