Mix
A British woman celebrates her third wedding anniversary from a tree .. "I bought her a decoration and visited her 5 times."
Amman Today
publish date 1970-01-01 03:00:00

Every girl dreams of finding the boy of her dreams who matches her in many personal qualities to live with him a happy married life full of love and understanding, but Kate Cunningham, 37, and the mother of two children did not look for a man to live with her life, but rather searched for a tree to marry her, where she held Her marriage was held on the largest tree in Sefton, Merseyside, England in 2019, and she is still continuing to marry, as she recently celebrated her third wedding anniversary, according to the British newspaper, Daily Mail.
The reason why Kate married the tree
Kate is a mother who takes care of her autistic son along with her environmental work, visiting the tree up to five times a week and decorating it with wreaths, decorations and ornaments to celebrate Christmas.
Kate married the tree three years ago, because she protested the construction of a sidewalk through her local country park. her family.
Kate made a wreath of sacred berries, ivy, pine and red berries and added some decorations to put on the tree for Christmas.
Despite the passage of three years since Kate married the tree, many people still criticize her and ask her why she married the tree, and on the other hand, Kate receives support from her family and friends, because they know her connection to nature.
Kate believes trees are like people, they have the energy and ability to form connections with things around them, and the idea of ​​Tree Marriage was inspired by Mexican women who married trees several years ago to highlight illegal logging and land clearing there.
Kate wears a wedding ring, which was a gift from her grandfather on her birthday some years ago, and on the other hand, Kate's marriage to a tree helped save a garden." Rimrose Valley Country Park ', From switching to a national highway side lane.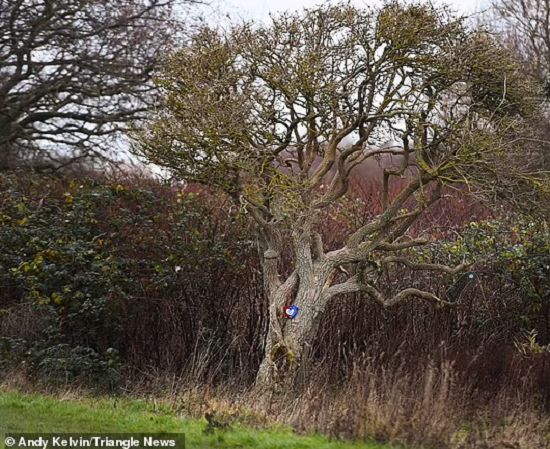 the tree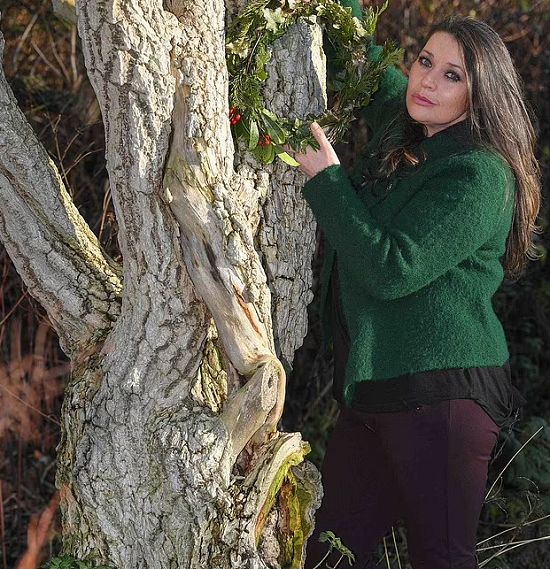 A girl marries a tree
Wedding Ceremony
.
#British #woman #celebrates #wedding #anniversary #tree #bought #decoration #visited #times
Jordan Miscellaneous news
Source : اخبار الاردن