Mix
Thieves steal an entire 18-meter-long bridge in Ohio, USA. Photos
Amman Today
publish date 1970-01-01 03:00:00

A group of thieves stole an entire bridge nearly 18 meters long in Akron, Ohio, USA Nearby.
While he was there, he caught his attention someone who stole some of the panels first and then came back to take the rest of the structure, leaving police at a loss as to why anyone would steal an entire bridge and what to do with it, according to the British newspaper The Guardian.
"The bridge can be used for a variety of different things, to simply include landscaping, or the structure can be used for some other engineering projects, some large-scale plans," Police Officer Mike Miller told a local TV station. And catch the thieves.
And in a strange case of theft, it is noteworthy that the British police are investigating the theft of 15 royal pythons, after they were stolen by a thief, during a robbery in central England. He searched for what could be stolen before he put the golden and brown snakes in a bag, before escaping from the site..
Warwickshire Police said, "A criminal broke into the village and looked for things to steal before he stole the snakes, a bag, some money and keys.""Confirming that the snakes have distinctive signs and are easy to identify, adding that the theft took place between 7:30 and 10:30 a.m. last Saturday.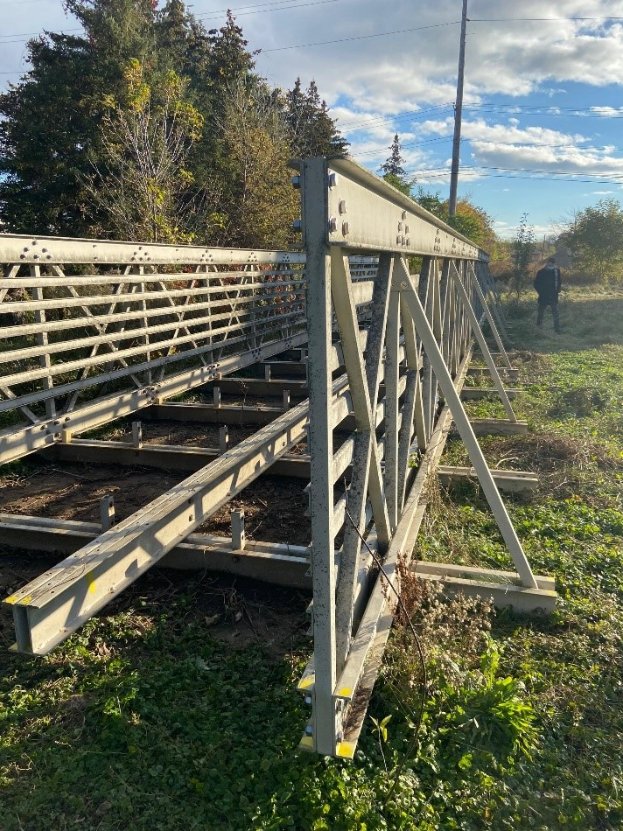 stolen bridge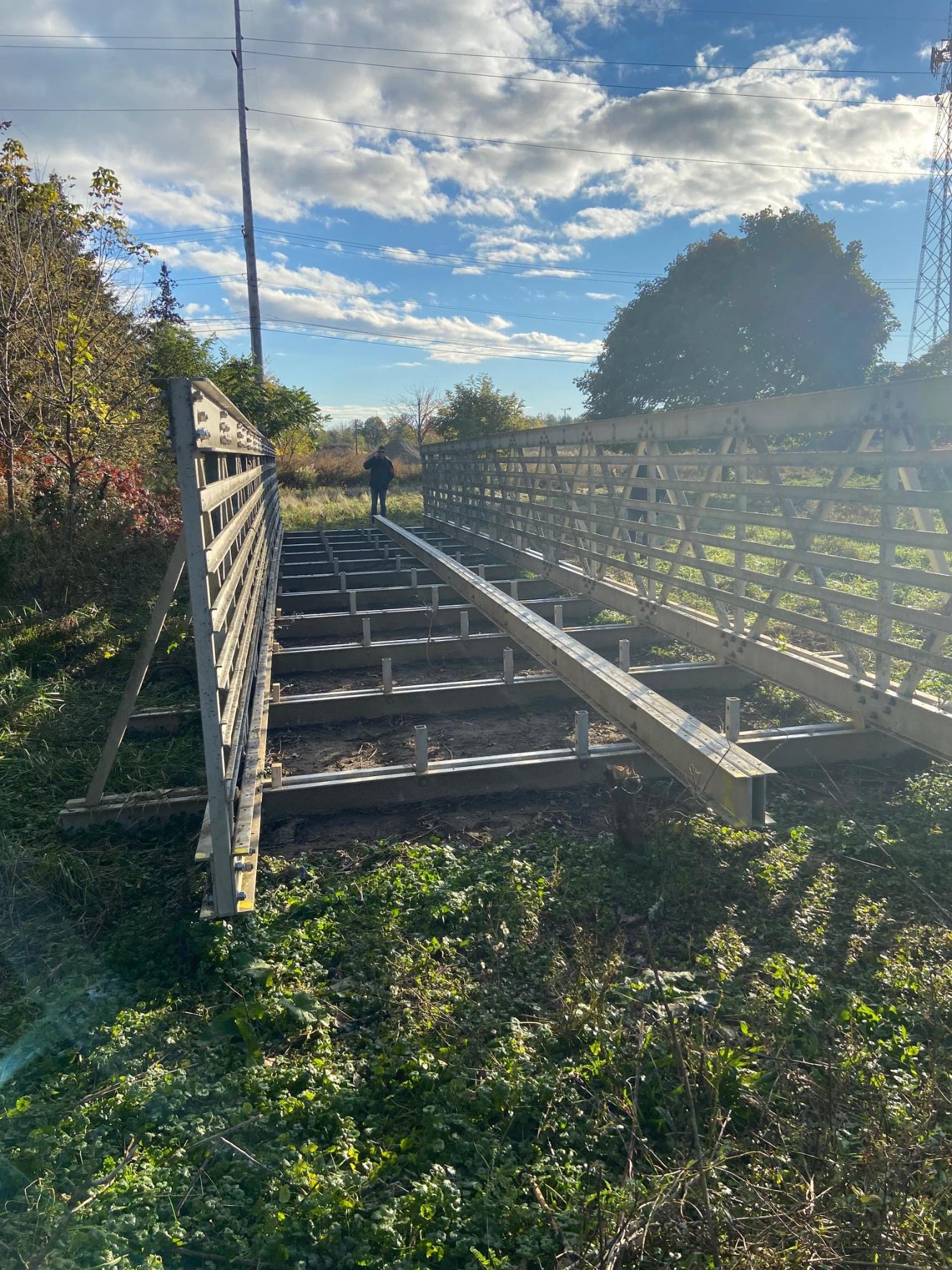 stolen bridge iron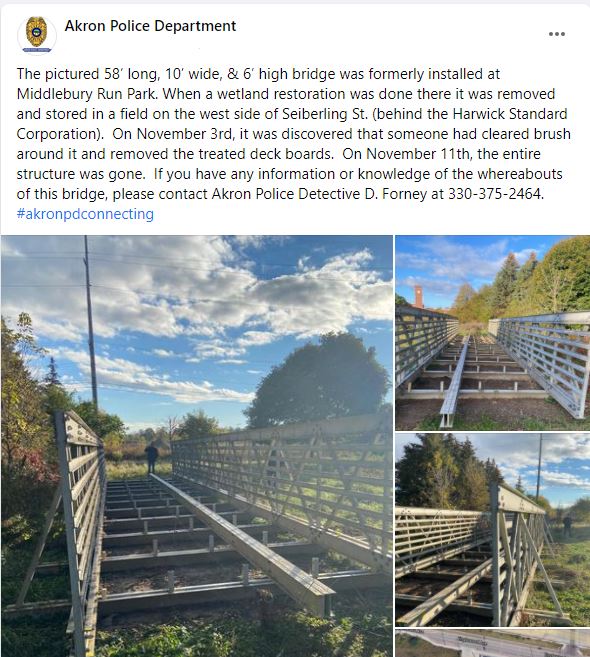 Akron Police
.
#Thieves #steal #entire #18meterlong #bridge #Ohio #USA #Photos
Jordan Miscellaneous news
Source : اخبار الاردن