Mix
A rare globe model was offered for sale at an auction.. the world appears before the discovery of Australia
Amman Today
publish date 1970-01-01 03:00:00

Hansons auction house in Britain offers a globe, likely dating back to the century XVI, the globe was prepared before the discovery of Australia, and is likely to be the oldest ever offered at auction.. artifact, by It depicts sea monsters, ships, and the Greek god of the sea "Triton", and experts believe that the age of the ball This auction floor, which is 9 centimeters in diameter, is approximately 500 years old and was formerly the property of a member of the Department of Antiquities, Fine Arts, Archives. (MFAA) , which is an Allied unit called "Antiquities Men", and its goal was to protect cultural treasures during World War II, according to CNN.
On the other hand, Jim Spencer said, The head librarian at Hansons Auction, said he was astonished when someone brought the globe into the company's salesroom, and said: The seller was "not sure if the globe is of great importance".
One of the oldest historical models
Hansons Auctions conducted a large search for the globe, which revealed that it dates back to the years between 1550/60 approximately, making it one of the oldest existing globes, and perhaps the oldest ever to be offered at auction. The auction house has set an initial price of between 20,000 and 30,000 pounds.
The globe consists of 12 grooves engraved on it, noting that "the grooves are like slices of an orange, produced as a wooden engraving, and printed on paper, then glued to a ball, usually made of wood, to create a globe, and it was common in that period to produce a globe. Engraved copper or silver flooring, though, is still extremely rare".
Spencer tried to communicate with experts and museums to determine the source of the ball, but no one was able to inform him and said in an article published on the website Hansons: "Most museums answered that they could not help because they did not have a similar piece in their collections, but one of them set me on the path of the French mapmaker, François Demongonet, who was active in 1550/60".
And he continued: "One specialist said, it is almost impossible to fall on 16th century globes, and it seems that ours could be the oldest ever offered at auction.", Spencer added, "It is not possible to determine its monetary value because I have nothing to compare it to".
But he set a guide price in the range of £20,000 to £30,000, and Spencer confirmed: "I think her sale would definitely make or exceed that amount.", Japan appears on the globe as Sipannge, and North America as Devicta ann 1530, while South America appears as Nova Terra Inventa anno 1492 AndCanibales Tropophagi.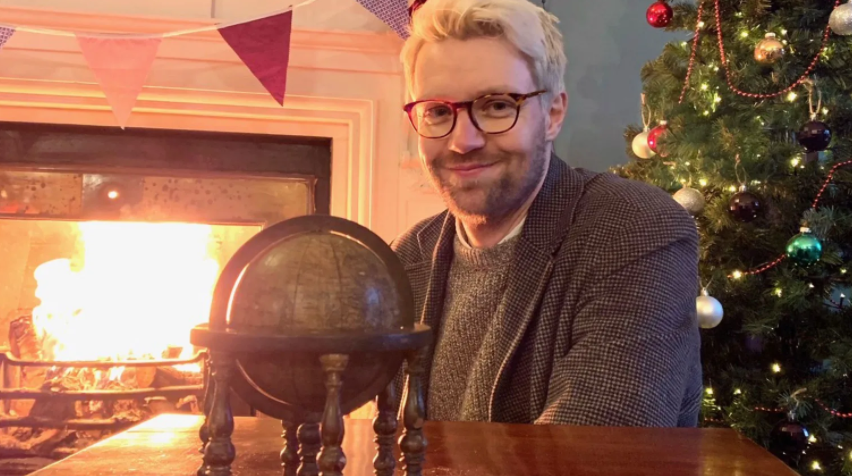 Jim Spencer and the globe
.
#rare #globe #model #offered #sale #auction #world #appears #discovery #Australia
Jordan Miscellaneous news
Source : اخبار الاردن