Mix
Santa Claus distributes gifts to children affected by Corona in Peru.. Photos
Amman Today
publish date 1970-01-01 03:00:00

Lohannes Suarez, known locally as the Provi Santa Claus, has distributed gifts and toys to children infected with coronavirus who are in medical confinement at a high-rise complex in their village.
In Peru, Santa used a fire engine and was lifted into her carriage to deliver Christmas cheer and gifts to children with COVID-19 Those who are isolated from their family in the city hospital, according to the Reuters news agency.
"Since these are areas affected by corona, you cannot enter them directly, but Santa and the fire brigade have provided a solution," said Juan Oriondo, director of the Pan American Village in Lima, Peru.
He added:"The solution involves using a firetruck so they can get close to the windows and give the kids little gifts. That way, they can feel the excitement of Christmas that they might not find at home."
"The most important thing is the love you get, when you hear someone say, 'I love you, Santa Claus, it's magical,'" said Paul Suarez, impersonator of Santa Claus.
"We used to spend Christmas with our family when we were five or six, now districts in the hospital," said a patient infected with the emerging coronavirus who was isolated in the village hospital.
It is worth noting, that the character of Santa Claus or Santa Claus, is a cheerful character with white hair, wears red and has a long white beard, and the image of "Santa" has become popular in the United States and Canada since the nineteenth century, with great influence coming from a poem entitled "A Visit from Saint Nicholas" by political cartoonist Thomas Nast in 1823.
The concept of Santa can be said to stem from Saint Nicholas, an early Christian bishop of Greek descent who had many miracles attributed to his intercession, but is also known for his generous practice of gift-giving, according to the Heartjadeley website..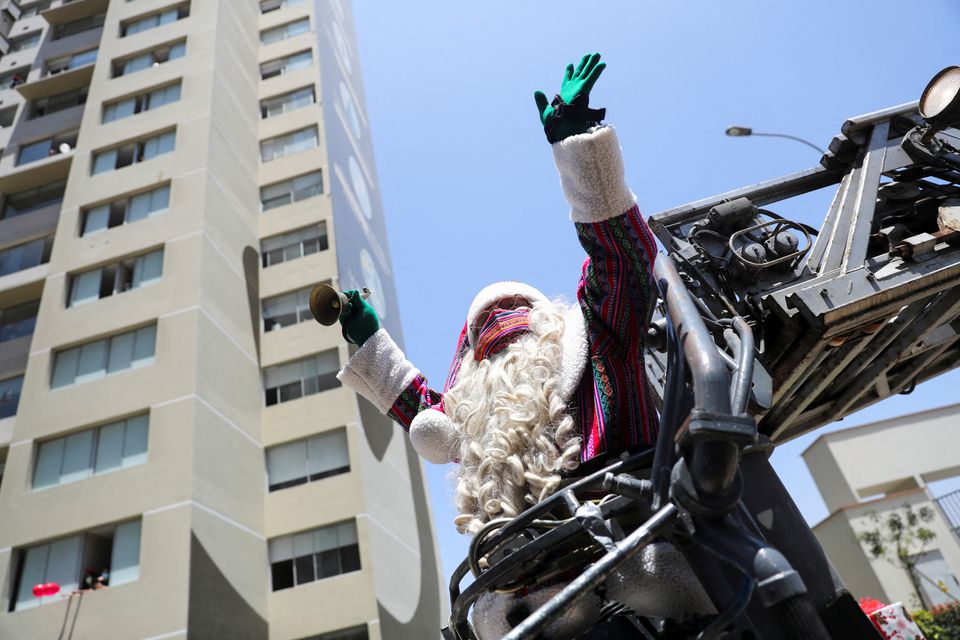 Santa Clause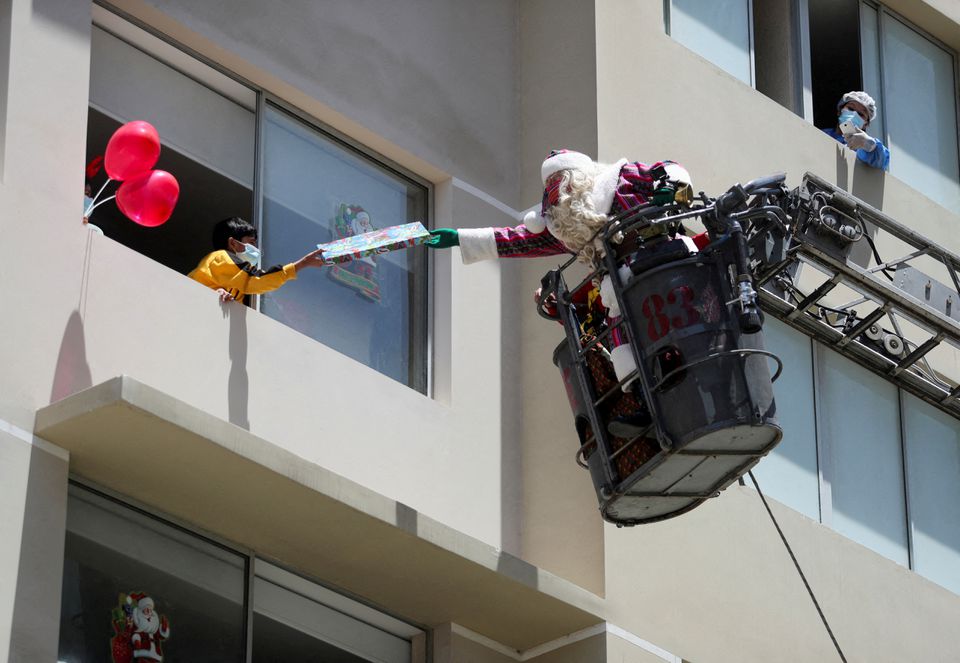 Giving gifts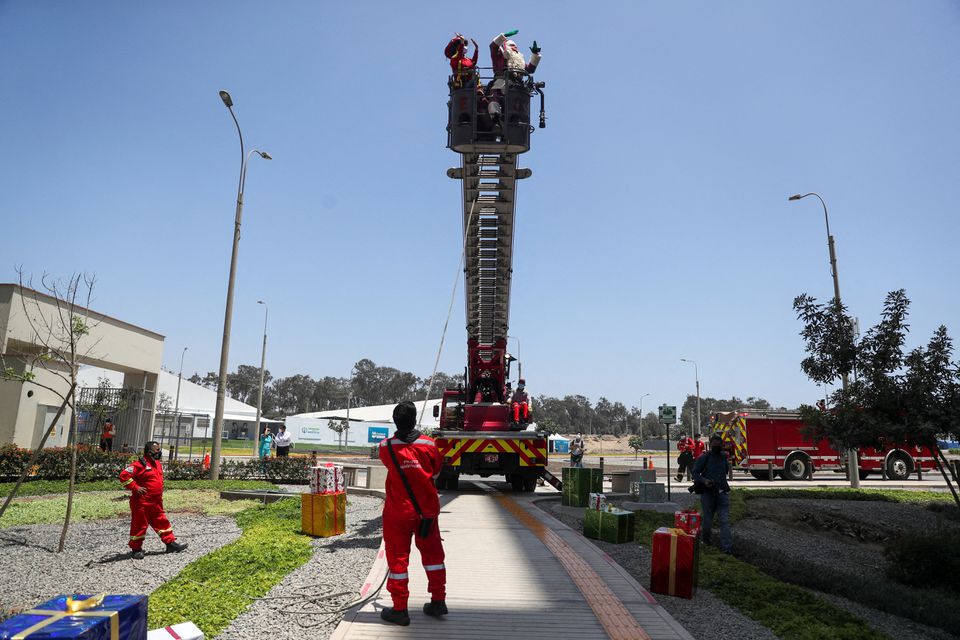 The crane to distribute gifts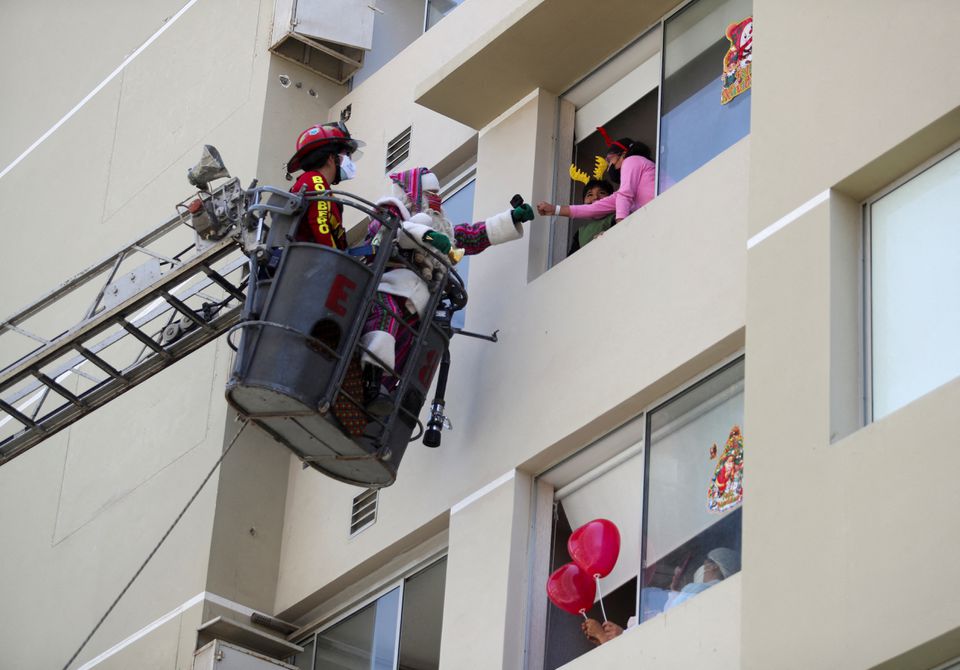 Santa Claus distributing gifts
.
#Santa #Claus #distributes #gifts #children #affected #Corona #Peru #Photos
Jordan Miscellaneous news
Source : اخبار الاردن