Mix
Cristiano Ronaldo and Georgina compete in the list of the 100 most beautiful faces in the world for 2021
Amman Today
publish date 1970-01-01 03:00:00

Portuguese star Cristiano Ronaldo has been chosen as one of the 100 most beautiful faces in the world for men, according to what was published by the official account of the "TC Candler" competition.tccandlerThrough the "Instagram" website, in the competition whose results will be announced on December 27, his girlfriend Georgina Rodriguez was also ranked in the list of the most beautiful women, competing with dozens of Hollywood and Bollywood stars, sports stars, and beauty queens from a number of countries around the world..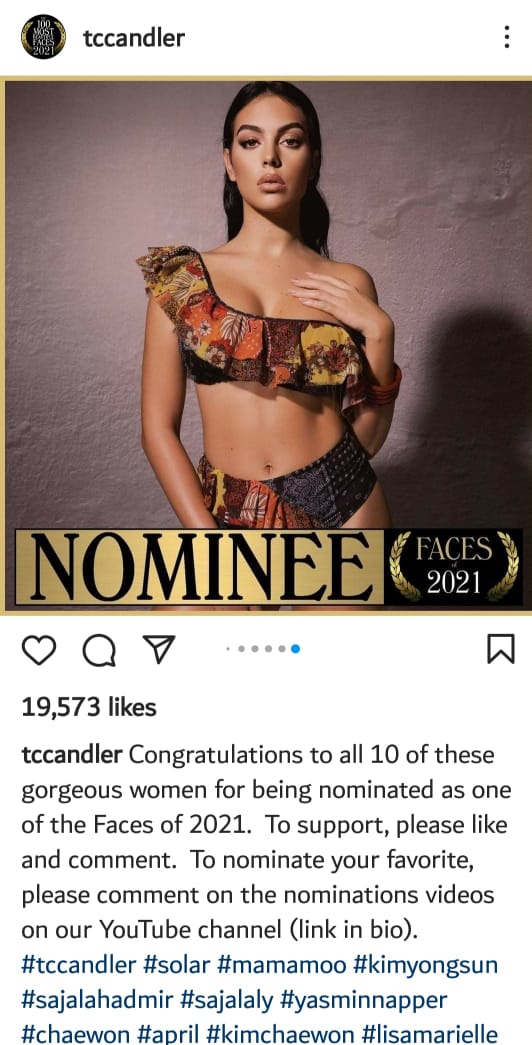 Georgina
Ronaldo had revealed, through his account on "Instagram", the gender of his expected twin from his girlfriend, model Georgina Rodriguez. Expected twins are a boy and a girl.
Ronaldo attached the video, with the phrase: "Where life begins and love does not end" with the addition of many hearts of love, and the video gained millions of views a few hours after its publication.
Ronaldo currently has four children: Cristiano Jr., born in 2010 to an unknown mother, twins Eva and Mateo, born in 2017, also from a surrogate mother, and Alana Martina, who was born by Georgina in 2017.
In late October, Ronaldo posted a photo of himself with Georgina holding a picture of the X-ray result, accompanied by the caption: "I am happy to announce that we are expecting twins. Our hearts are full of love – we can't wait to see you both."
.
#Cristiano #Ronaldo #Georgina #compete #list #beautiful #faces #world
Jordan Miscellaneous news
Source : اخبار الاردن