Mix
A floating resort on Dubai's Jumeirah Beach.. 156 rooms and 12 mobile and environmentally friendly villas
Amman Today
publish date 1970-01-01 03:00:00

Everyone dreams of a vacation With his family in a place overlooking the sea and charming landscapes, and this is what the Floating Palace will achieve, in Jumeirah, a new five-star resort, with marinas for luxury yachts that will be installed next to Jumeirah Beach in Dubai when it opens in 2023, and the resort consists of 12 A villa surrounds the palace, which is the main hotel, and one of the villas can be separated from the palace and moved to another location. The Swiss hotel's statement indicated that these villas will be linked to the 156-room central hotel by rafts, according to the British Daily Mail website.
Floating two-storey villa
He added that the main hotel will have a small cabin to accommodate the crew and a built-in engine, and guests can go anywhere in the villa through their own captain or the captain provided by the hotel, but guests cannot walk around the villa far from the beach.
The villas consist of two floors and contain four bedrooms, in addition to a private rooftop terrace and swimming pool, and there are large panoramic windows. The villa also has technical features.
According to the press release, the villas are designed to be environmentally friendly as they contain solar panels, and each property will be available for sale or rent, and guests will have access to the resort, which will be built by Seagate Shipyard – By speedboats or their own yacht, there is also a parking deck for 16 boats, larger yachts will sail in and out of the main hotel via a central boardwalk, and a helipad will be connected to the resort, so that guests can access by air, he did not say Indication of villa prices or opening date.
Bernold Schroeder, CEO of the Swiss Hotel Group, said: "We are delighted to be able to offer our guests a first experience in Dubai from 2023 onwards, combining the splendor of a destination like a high-tech city with timeless European elegance.".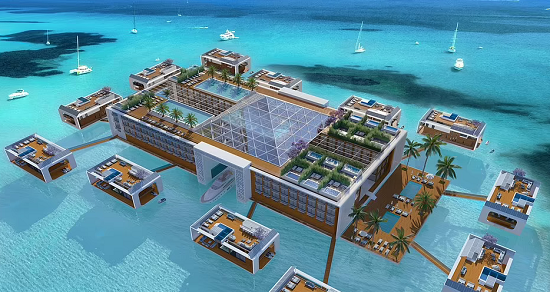 floating resort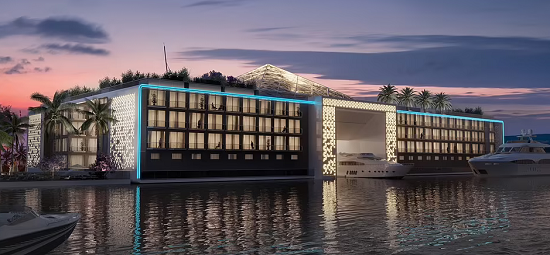 Another picture of the hotel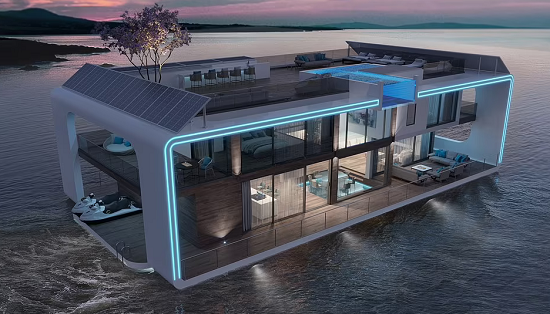 Another image
.
#floating #resort #Dubais #Jumeirah #Beach #rooms #mobile #environmentally #friendly #villas
Jordan Miscellaneous news
Source : اخبار الاردن