Mix
8 steps that make you reprimand correctly and return the water to its course.. "From the sound of the voice to the language of the body"
Amman Today
publish date 1970-01-01 03:00:00

"It is reproach and the sweetest reproach.. reproach of love for loved ones." There is nothing more beautiful than reproach, as it is a proof of our human value and that we are keen on the balance of our relationship with others and our desire for its continuity and the removal of any psychological obstacles that stand in the way of its progress, and it proves that we cannot leave our loved ones easily with evidence that we admonish them, Admonition is one of the human attitudes that increases the relationship and makes it grow and strengthen, and whenever admonition is sophisticated, civilized and expressive of the personality of others, it motivates us for the continuity of the relationship between us and them, so admonition must have some governing rules until we restore the relationship of friendship and love between us, as explained by Dr. In his speech to "The Seventh Day", he said:
don't you suffocate
When we admonish a person, we do not quarrel with him, so he likes to receive him with openness and a tolerant face, what we call "comfortable facial chemistry." Facial expressions are very important.
You don't cry with him
It is very important to use a low and calm tone of voice, and sit close to him so that he feels affection, sympathy, love and moral embrace.
What do you get into the doorstep at all?
At the beginning of your conversation with him, make sure to check on him first and welcome him, because this gives him some messages and positive connotations for him that prove confidence in himself and confidence in the relationship between us.
Choose the right time and place
The appropriate time for admonition must be chosen. The wife should not wait for her husband's return from work impatiently until she blames him for something. At this time, he is tiring and stressed, so we must choose the ideal time for admonition.
praise
One of the important things is to start your conversation with the person you admonish by praising him, for example (if I did not love you, I would not blame you), highlighting its advantages in order to increase his confidence in you.
Focus on the topic
It is very important to focus on the heart of the topic without the need for secondary discussions. Reprimanding has a specific and quick time, and then we go beyond the topic. We find some people reprimanding a week for a situation that happened 5 minutes.
impulse control
You must control your emotions so as not to increase the tension and complexity of the situation, with the necessity of selecting words and staying away from offensive words related to family and symbols that the person you admonish loves.
doorstep privacy
Do not reprimand a person in front of others, for admonition is within the scope of privacy and if possible confidentiality.
upset girl
girl with edgy features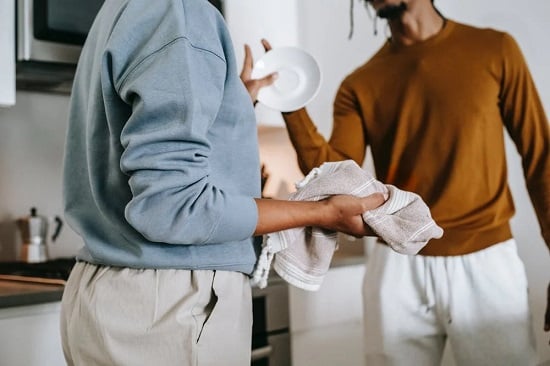 dispute
.
#steps #reprimand #correctly #return #water #sound #voice #language #body
Jordan Miscellaneous news
Source : اخبار الاردن