Mix
The best and worst fashion trends in 2021.. The return of sequins is the most beautiful thing this year
Amman Today
publish date 1970-01-01 03:00:00

Every year a new fashion appears and others disappear, including the good and the last bad that faces criticism from many people, and with the end of the year 2021, those in charge of fashion and fashion begin to present a harvest of the features of fashion that dominated the year. "fountainof30The best and worst fashion trends of 2021.
The worst fashion trends for spring 2021
transparent clothes
Sheer layer and sheer skirts are not a good look for women of all ages, sheer layers might work over a beachwear, but no woman can imagine wearing a sheer pleated skirt on the street.
shoulder length earrings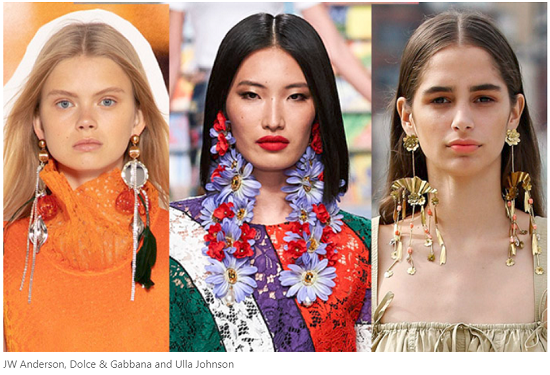 shoulder length earrings
There are some women who can wear this dramatic look, but it is believed that most women can only imagine these earrings tucked away in their jewelry box.
big shoulders
big shoulders
Padded shoulders can give you a waist, but some fashion houses in the spring of 2021 introduced voluminous shoulders on the catwalks.
The hottest fashion trends for fall 2021
The designers worked in very unusual conditions, to meet the needs of the audience whose lives were changed forever, and in the end presented their collections virtually, however, creativity prevailed. For Fall 2021, the collections were in keeping with the times by embracing post-quarantine life, and getting outdoors, and here are the best fashion moments of 2021. harpersbazaar".
Sequins are back in fashion

Sequins are back in fashion
The fashion that depends on layering sequins is back, this kind of richness dating back to the twenties and eighties that puts the girl in a good mood, and appeared in many designs, including long pants, high-necked blouses, jackets, and huge dresses, and was presented by many International fashion houses such as Dries Van Noten And Paco Rabanne And Valentino And Lowe.
a little color

a little color
Many strange colors appeared, and fashion designers began to play with colors in a slightly oblique, unexpected way. Miu Miu Bright pink with calendula, rust and lavender colors dominate the designs Patou.
Knitwear

Knitwear
If any lesson has been learned from 2020, it is that when people are given a choice, they will choose comfort every time. So the choice fell on luxurious knitwear, which does not have to be in the form of skirts, long dresses and two-piece sets. The concept of comfort does not mean neglecting elegance. For example, fashion designer Gabriella Hearst, who encourages sustainability, Altuzarra and Proenza Schouler presented cashmere and wool in Tire. A body-conscious silhouette that's endlessly fun and perfect for an evening indoors or out.
The return of twentieth century fashion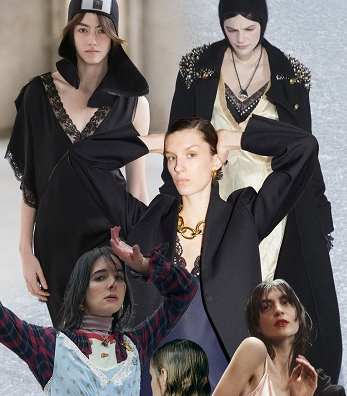 twentieth century fashion
For those who subscribe to the idea of ​​a return to the twenties fashion again, this trend was a perfect fit for them, as there were many dresses made of silk in a classic, and lace versions of the Khet and Quidan versions, and more modern designs can be found at Kim Jones's new Fendi And Gabriela Hearst's New Chloé. Inspired by the night, these evening dresses are layered under long coats in Miu Miu And Paco Rabanne .
Colorful puffer jacket

Colorful puffer jacket
The puffer coat remarkably dominated fashion, featuring bold and loud colors such as deep purple designed by the company. Marni Or the red of the brand design Dolce & Gabbana Black is no longer the norm, and has become a couture piece designed to keep you warm all season.
.
#worst #fashion #trends #return #sequins #beautiful #year
Jordan Miscellaneous news
Source : اخبار الاردن