Mix
No touching and asking questions .. 5 rules for meeting Queen Elizabeth II
Amman Today
publish date 1970-01-01 03:00:00

In the pre-pandemic years, Queen Elizabeth II was hosting more than 50,000 people at her various royal parties, including lunches, dinners and receptions, which were held at Buckingham Palace, but after the health problems she suffered, Queen Elizabeth retracted her royal duties in recent weeks. , also withdrew from the top" COP26 However, she and a number of other engagements are still planning to welcome members of the entire royal family and intend to celebrate Christmas this year at Sandringham Palace.
In this context, Russell Myers, royal editor at Mirror, said the Queen will have a large family meeting before going to Sandringham at the royal residence in Norfolk, eastern England, after reassuring her family that she is healthy and looking forward to the start of the festivities.
5 rules of protocol for meeting Queen Elizabeth II
1- When addressing Queen Elizabeth, she should be called "Your Majesty," and then "Madam." Other family members should also be addressed as "Your Royal Highness" and then "Sir" for men and "Madam" for women, according to what was published on the website. express".
2- The way of greeting Queen Elizabeth II differs from that of any other individual. Women usually bend their feet in front of her, while men bow their heads lightly.
3- The Queen of Britain should not be touched at any time, not even accidentally, she can only be touched during the handshake only, and this is a tradition that has been in place since the Middle Ages.
4- Don't ask the Queen personal questions. According to royal protocol, Queen Elizabeth II first speaks to the guests of honor seated on her right side, then turns to the guests seated on her left.
5- It is not necessary to start eating food before the queen, but the invitees start eating after, whether members of the royal family or one of the officials of different countries invited to eat.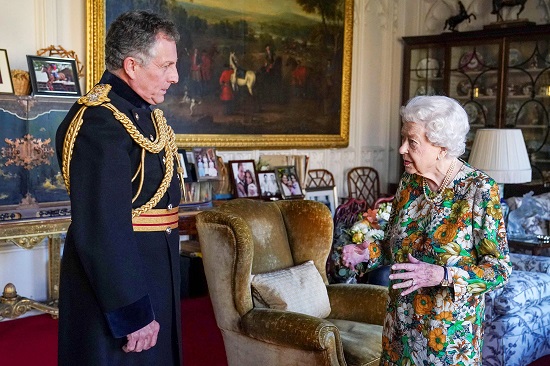 Queen Elizabeth II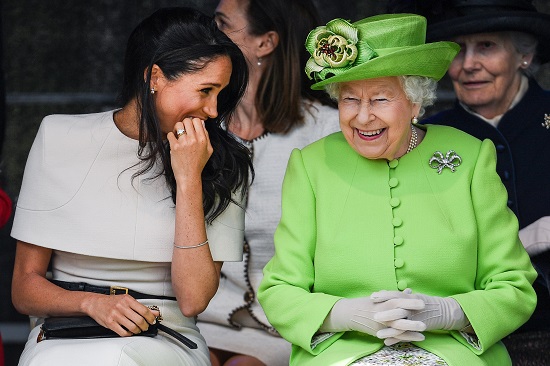 Meghan Markle with the Queen
.
#touching #questions #rules #meeting #Queen #Elizabeth
Jordan Miscellaneous news
Source : اخبار الاردن