Mix
Kim Kardashian's daughter records a live broadcast in the rooms of the house without her mother's knowledge.. Video
Amman Today
publish date 1970-01-01 03:00:00

North West, Kim Kardashian's eight-year-old daughter, revealed a video of a live tour of their home, which she recorded without the permission of her mother, the American reality TV star, and the latter was shocked when she found out that North had accessed the video recording application, and gave fans a tour of their luxurious home, which is located In Southern California before Kim appeared lying in bed.
North revealed, through the video, Kim's simple and huge house at the same time, and also revealed the decoration of the house with New Year's decorations, and the video showed the presence of a cinema room and more than one living room, this is not children's playrooms.
As soon as Kim appeared in the video, it turned out that the filming was without her knowledge, as the reality star appeared lying down and browsing her mobile phone while she was on her huge bed, which is located in a large room despite the simplicity of her decor.
And the reality TV star, Kim Kardashian, was recently able to overcome an obstacle that was preventing her from achieving her ambition to become a lawyer, after she failed to pass the exams 3 times, as Kim announced through her page on the "Instagram" website that she had passed the first-year exam for study students. Law in California, which takes place over the course of a full day for those who do not follow the traditional way of studying law by entering the law school at a university.
Kim published a new photo session and commented, "Oh my God, I passed the test.. For those who do not know my journey in studying law, it was not easy at all."
Kardashian indicated that she failed the tests three times before passing him, and it was her last chance, and Kardashian is currently studying law in California through a program that allows it, under the supervision of a veteran attorney or judge, and it is among the few states that have such a program, and by passing that test Kardashian is able to complete law studies and take the bar exam in order to obtain a license to practice.
Kim Kardashian's daughter on a tour of their home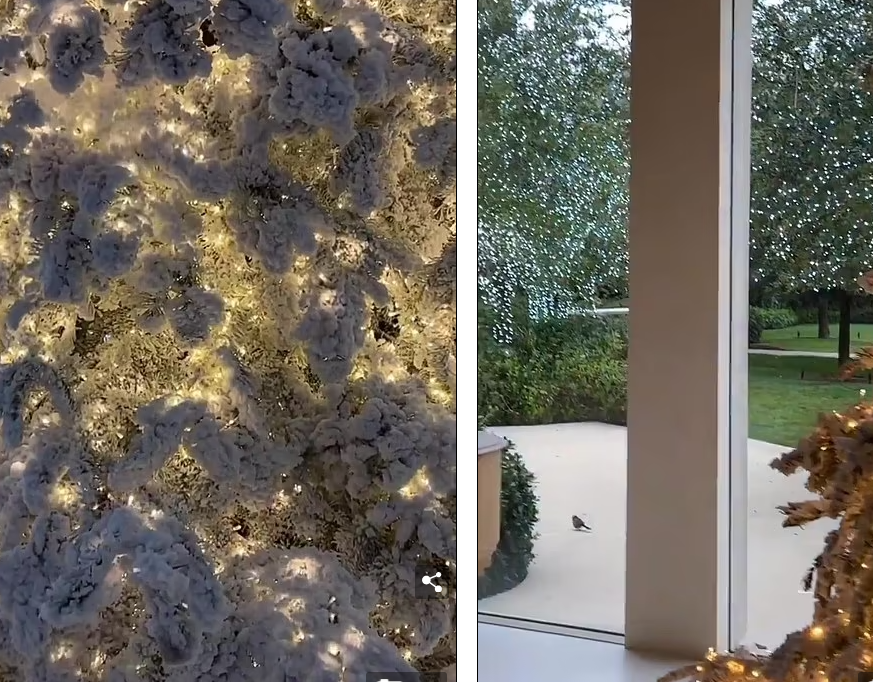 Christmas celebrations at Kim Kardashian's house
Kim Kardashian surprised her daughter
.
#Kim #Kardashians #daughter #records #live #broadcast #rooms #house #mothers #knowledge #Video
Jordan Miscellaneous news
Source : اخبار الاردن