Mix
The challenge of cancer and death .. Two Britons insisted on marriage 3 days before the death of the bride
Amman Today
publish date 1970-01-01 03:00:00

A British couple defied cancer and death, and insisted on the official link despite knowing that the wife's days in life are numbered, and they published pictures of joy on Social Media, where they garnered more than 100,000 likes, and according to the Daily Mail, Ben and Jane Cooper have been linked together for 11 years, and they were unable to The marriage is officially due to work and poor living conditions, although they have 3 children, in addition to two children the bride gave birth to from a previous marriage. But the couple finally tied the knot last month at a hospital in Teleford Shropshire, three days before Jane's death.
A wedding in the hospital
Last year, Jane celebrated her recovery from breast cancer after completing treatment, but the disease returned again, and a new battle began with him that ended with her peaceful death on November 20, and Jane left the world while she was in the hands of her husband and children, after wishing them a good night.
After her condition deteriorated, the couple decided to bring forward the wedding date that they had initially set on November 27, and they held a wedding ceremony in the presence of their children and relatives. The woman wore the dress of joy for the first time, and the family held her a "wedding" to the tunes of music and collective singing in which all the invitees participated while stifling their tears.
The nurses joined the choir at the wedding, helped Jane to look perfect, and the children were excited about the party, and they were very happy despite the tragic atmosphere in which the family lived. The couple published photos and a video of joy on their social media site, where more than 5,000 people retweeted the news, and the photos and post garnered more than 100,000 likes, in addition to more than 2,000 comments, wishing the bride happiness in this world and the hereafter.
Fighting back tears, the husband said, "She was her last moment with me while she held my hand. I told her that I love her and that the children love her, and I kissed her on the forehead before I went home with the children."
It is worth noting that neighbors and relatives contributed to covering the costs of marriage, and donations also poured out online.
The wedding before the death of the wife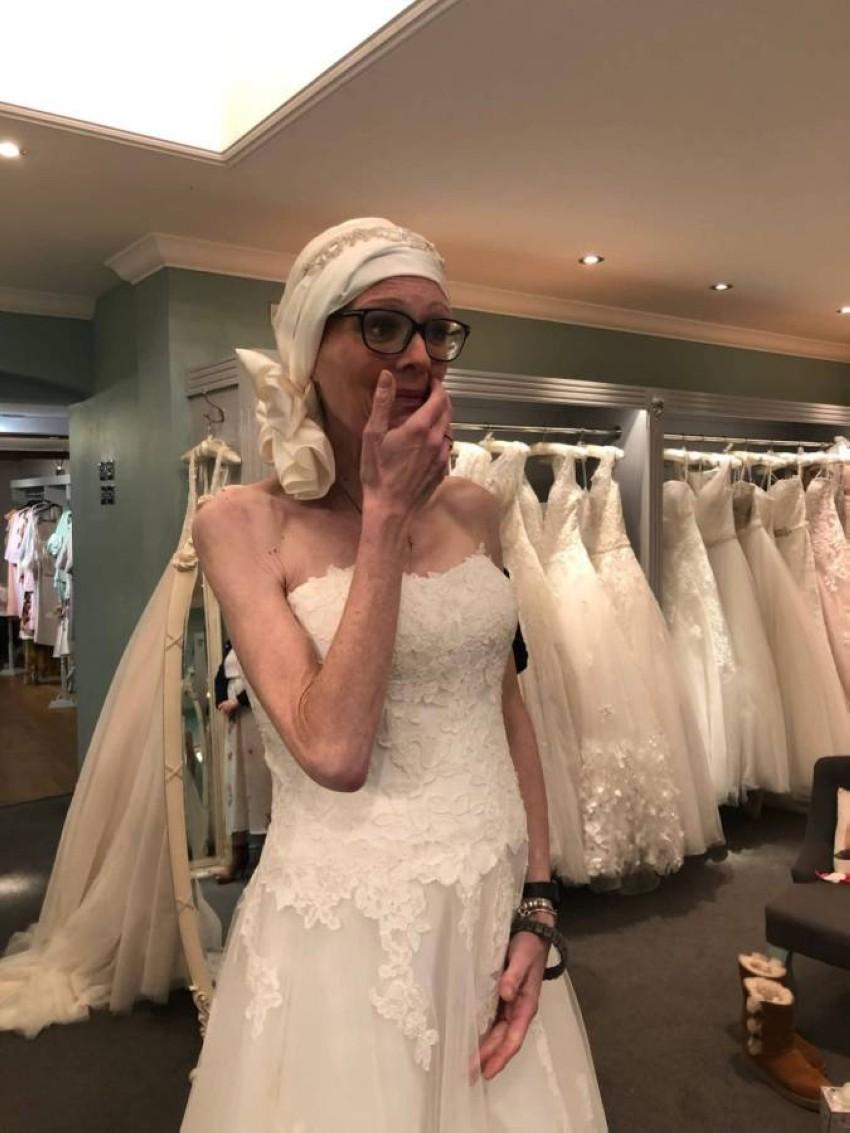 the wife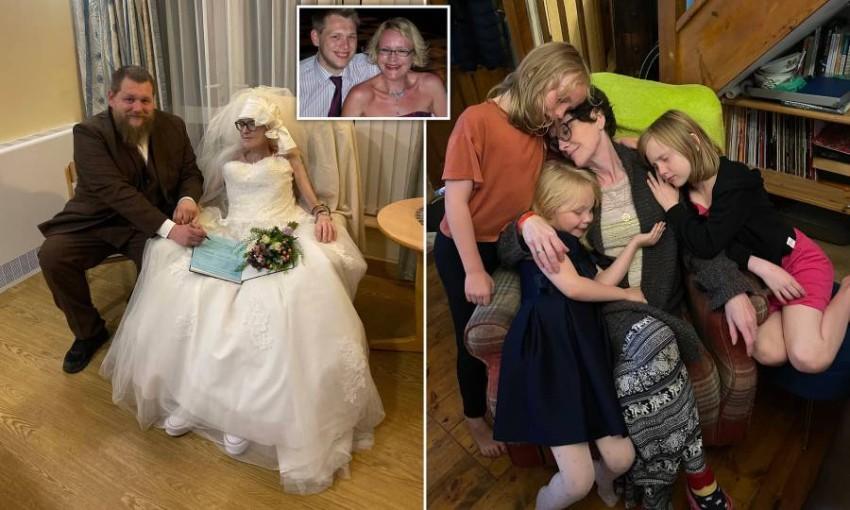 British family
.
#challenge #cancer #death #Britons #insisted #marriage #days #death #bride
Jordan Miscellaneous news
Source : اخبار الاردن