World
In pictures… Heavy rain exacerbates the suffering of camp residents in Syria's Idlib
Amman Today
publish date 2021-12-09 14:38:55

The Compass – Heavy rains have negatively affected the lives of thousands of displaced people and exacerbated their suffering in the camps in the Idlib region, northwest Syria.
The heavy rain that fell throughout the day on Wednesday damaged the tents and belongings of the displaced fleeing the attacks of the Assad regime.
Khaled Masoud, a resident of Kafr Uruq camp, said that his tent was damaged by the heavy rains, and it has become unfit for shelter, in addition to the damage to his family's basic necessities of clothes and blankets.

He explained that his tent was flooded, adding: "The situation of the children is very bad because of the rain, the roads are muddy and there are no services."
In turn, Muhammad Hassan said that many tents were flooded and dozens of families were forced to flee to other camps.
He pointed out that they are facing very difficult times in the camp, and demanded that the affected and needy be provided with food aid and fuel.
Hundreds of thousands of displaced people and displaced by the Syrian regime live in camps in Idlib and northern Syria, amid difficult living conditions.
(Anatolia)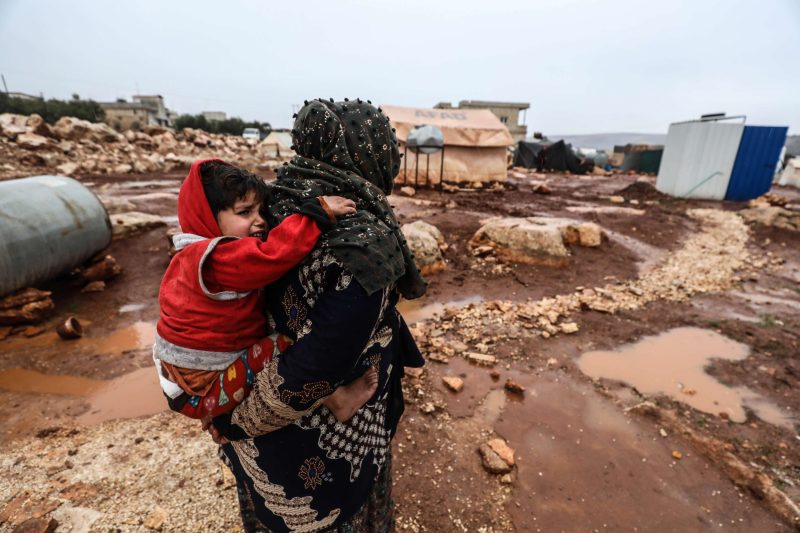 #pictures #Heavy #rain #exacerbates #suffering #camp #residents #Syrias #Idlib
World News
Source : ألدستور