Mix
Napoleon Bonaparte's sword was sold at an auction in America.. you won't believe its price
Amman Today
publish date 1970-01-01 03:00:00

Many people are looking for ancient collectibles of historical people that are offered at various auctions around the world, the latest of which is the campaign sword of Napoleon Bonaparte during his coup in 1799 and 5 firearms he owned at an auction for a large amount, said Kevin Hogan, president of the "Rock Island Auction Company" organization. For auction, this set of a sword and five ornate pistols was sold by the Illinois house to an unidentified person who participated in the auction over the phone, according to France24.
During his speech, Hogan added that the person who bought the military pieces belonging to Napoleon for $ 2.87 million, is thus obtaining a very rare historical piece, as the sword is the most important piece in the collection, and it was made in the workshop of the arms maker Nicolas Noel Butet in the Versailles area near Paris, which It was used by Napoleon Bonaparte during the coup d'état of November 9, 1799, according to the "Rock Island Auction Company", which has always defined itself as "the world leader in the sale of firearms and whitesmiths, the military hardware favored by collectors".
It is reported that Napoleon, who was crowned Emperor of France on December 2, 1804, presented his sword to General Jean-Andoche Juno, and then placed the sword in a museum in London, and last spring France celebrated the bicentenary of the death of Napoleon Bonaparte on May 5, 1821, from During a series of events and activities in honor of this central figure in French and European history.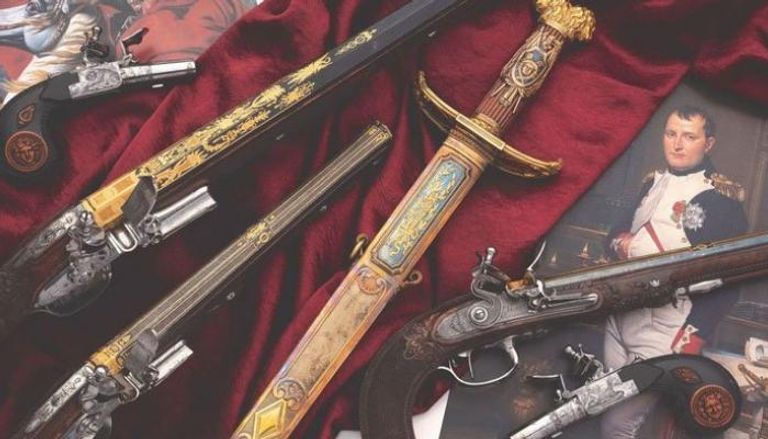 swords auction
.
#Napoleon #Bonapartes #sword #sold #auction #America #wont #price
Jordan Miscellaneous news
Source : اخبار الاردن