Mix
5 inscriptions dominate the fashion of fall-winter 2022.. the most prominent animal skins and fluorescent print
Amman Today
publish date 1970-01-01 03:00:00

Some girls believe that following the latest fashion and fashion is limited to knowledge of modern designs, and the colors that dominate each, but fashion is not limited to that only, but there are engravings and prints that also dominate the fashion of every season, and after the announcement of the international fashion houses, and those in charge of fashion In the world about fall-winter 2021/2021 fashion, here is a quote from the magazine's websiteellearabiaThe prints and prints that are expected to dominate the fall-winter 2022 fashion.
Logo Mania
The edition that relies on writing on clothes, or graphics that rely on symbols, is one of the most prominent fashion trends this fall and winter, and you can buy clothes or accessories based on those inscriptions, which are called Logo ManiaThis fashion was not new this year, as it has been going on since 2019, and was recently introduced by many international fashion houses such as Louis Vuitton. Louis VuittonAnd Dolce & Gabbana Dolce & Gabbana and valentino Valentino.
chevron stripes print
The zigzag pattern known as the chevron lines pattern dominates the fashion of this fall and winter, and it contains a touch of optical illusion, as it makes you feel as if it moves every time you look at it, but it gives the fashion an elegant and modern touch of luxury, and was presented by many international fashion houses. This year, including Missoni Missoni and Etro Etro and Emporio Armani Emporio Armani and others.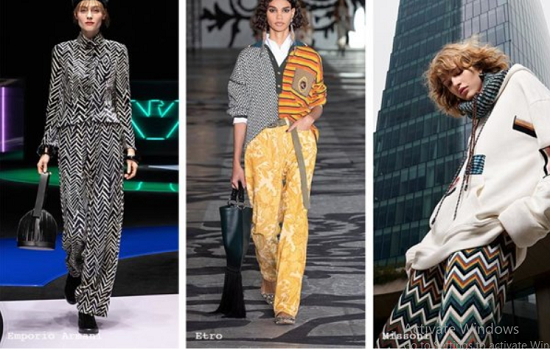 chevron stripes print
animal print
Animal skins have always been in fashion all year round, but in the fall and winter of 2022, the animal pattern dominates fashion remarkably, whether it is a zebra print, tiger skin, or snake skin, it gives the look a different touch, and appeared These prints are in many designs of international fashion houses, including Fendi collections Fendi And Dolce & Gabbana Dolce & Gabbana and Michael Kors Michael Kors.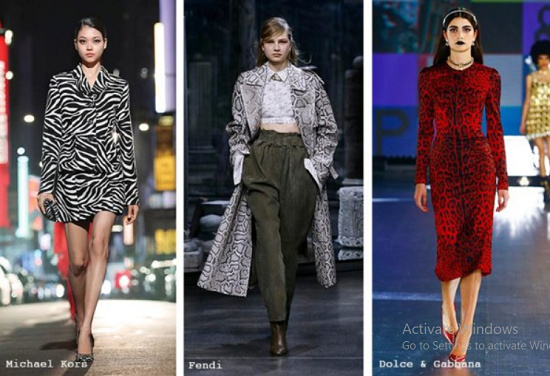 animal print
checkered pattern
Checks are one of the patterns that never disappear from the fashion list, especially in winter, so it is not surprising to see girls covering their looks from head to toe with a check pattern this season, and what is new this year is that it appeared in many modern and vibrant colors such as red and mustard yellow, and the most prominent The fashion houses she presented in her Zimmermann and Dior collection.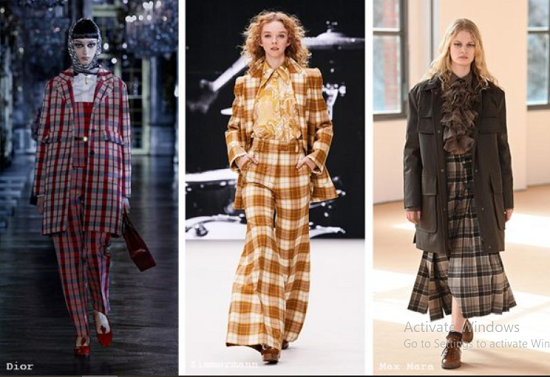 checkered pattern
floral print
Flowers are one of the patterns that spring and summer are famous for, but the matter has become a little different, as they will dominate the looks of girls throughout the year, so many began to search for ways to wear the fluorescent dress in the fall of 2021 to appear energetic in light of the low temperatures, especially that Many international fashion houses introduced this pattern to the catwalks of fashion shows by presenting their fall-winter 2021/2022 collections, most notably Valentino. Valentinoand Isabel Maran Isabel Marant and Oscar de la Renta Oscar De La Renta.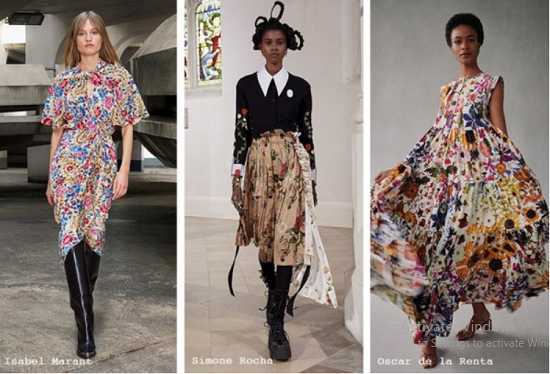 floral print
.
#inscriptions #dominate #fashion #fallwinter #prominent #animal #skins #fluorescent #print
Jordan Miscellaneous news
Source : اخبار الاردن