Mix
A British woman finds her mother after 60 years of absence and her death, thanks to Facebook
Amman Today
publish date 1970-01-01 03:00:00

For years, a British woman remained fully convinced that her mother had died, until one of her relatives was able to find her mother on social networks, in a story of reunion that provoked many of the family's relatives, and Karen Medhurst (65 years) was surprised when she received a message from her mother, Joyce. The 90-year-old, who I contacted via Facebook at the direction of another family member, said Sputnik.
I just looked at her and said, 'Okay, that's my mom, and that was unbelievable,' said Karen, manager of chef at a retirement home in Guildford, Britain. It was as if we'd been together our whole lives, according to "Surrey Live"
Karen was invited to visit Joyce at her home, and said, "There were a few tears but she is a wonderful lady and she was so happy that we finally found each other. Karen found out that she also has a half-brother and a half-sister.
In another incident, fate reunited an Argentine woman named Ana Paula Tolosa, 48, with her missing mother after they were separated from each other for 20 years long ago, after her grandmother sold her as a child to avoid bringing shame to the family..
The story begins when Ana Paula was born when her mother was only 13 years old, and the family thought she would have faced "social condemnation" if they kept her, but Anna and her mother Devora Savgueroa, 62, are finally reunited in their home country of Argentina after nearly… Five decades of separation.
Anna Paula was surprised when she discovered that she was 20 blocks from her biological family, and discovered that her adoptive parents had bought her as a child, when she was 24 years old, and since then began a journey in search of her real family, according to the British newspaper The Sun.
The lady and her mother after being found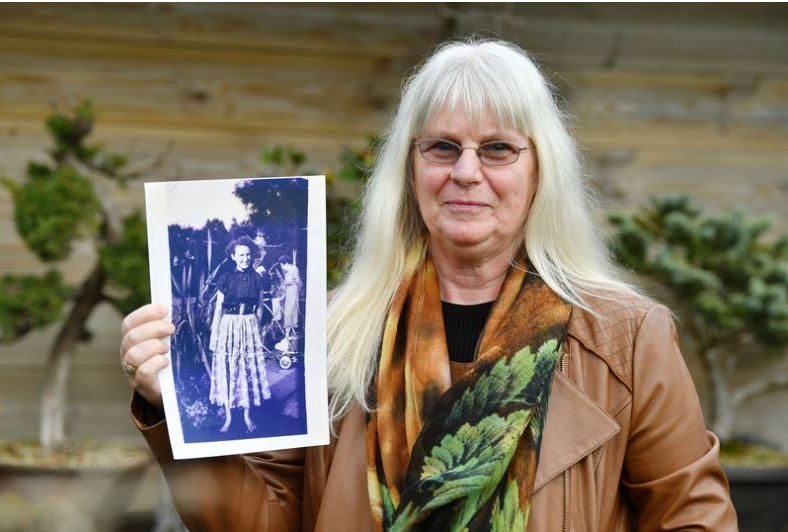 The lady and her mother
.
#British #woman #finds #mother #years #absence #death #Facebook
Jordan Miscellaneous news
Source : اخبار الاردن