Mix
Obsessed with ABBA, a British woman designs clothes for her family and her dogs in the style of the team
Amman Today
publish date 1970-01-01 03:00:00

Sometimes the love of stars and celebrities reaches the point of obsession, as happened with Jane Henry, 56, who is a big fan of the Swedish rock band known as "ABBA", which was one of the rock bands famous in the seventies, according to the newspaper's website. British Metro.
I spent over £850 on designing clothes
Jane has spent more than £850 designing clothes for her family in the style of the famous rock band, and is now starting to design clothes for her daughter's new dog.
Retired Jane from Tynemouth has designed clothes for her daughters – Lucy, 26, a digital media executive, and Chloe, 23, a photographer, designing two outfits for 13-month-old Simba in 1970s style. , saying, "We call him Sim-Papa now!"
Jane designed Simba's first outfit, which was a white ruffled shirt inspired by a band. ABBA ', because she wanted him to join the Swedish band's fan club as well as family members.
It took Jane 40 hours to design the band's outfit.AbbaFor dogs, Jane's obsession with Swedish stars is something her family, including her husband, company president Richard, 57, and her 25-year-old son, Thomas Henry, an administrative assistant, are used to. .
The family now owns coordinating white and gold suits, inspired by the famous Swedish band's outfit, which Jane designed during the closing period in November last year.
Jane started designing costumes for her family in May 2016, and has since spent £850 making 17 outfits, and she is currently working on nine other designs, titled ABBA, to celebrate the band's recent comeback, and plans to go to the ABBA Museum in Sweden. .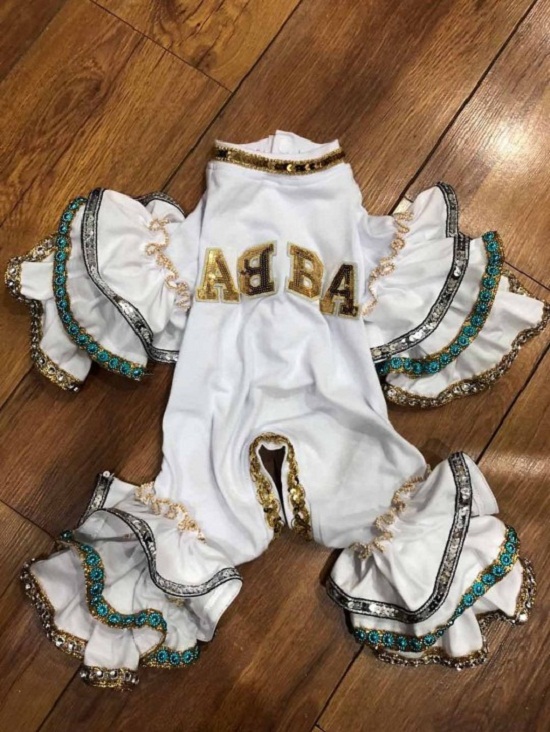 a piece of clothing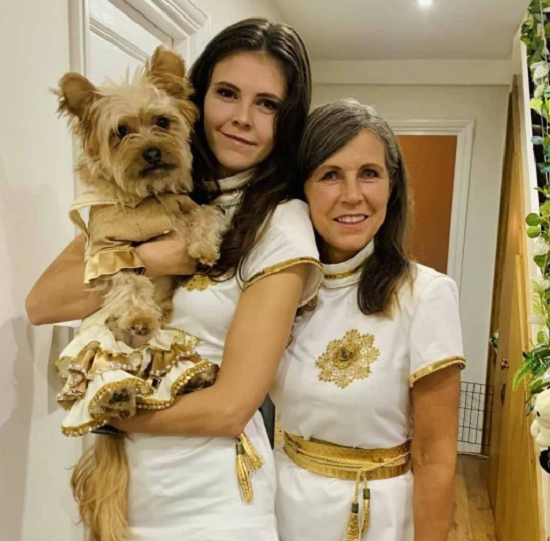 Jane, Chloe and their dog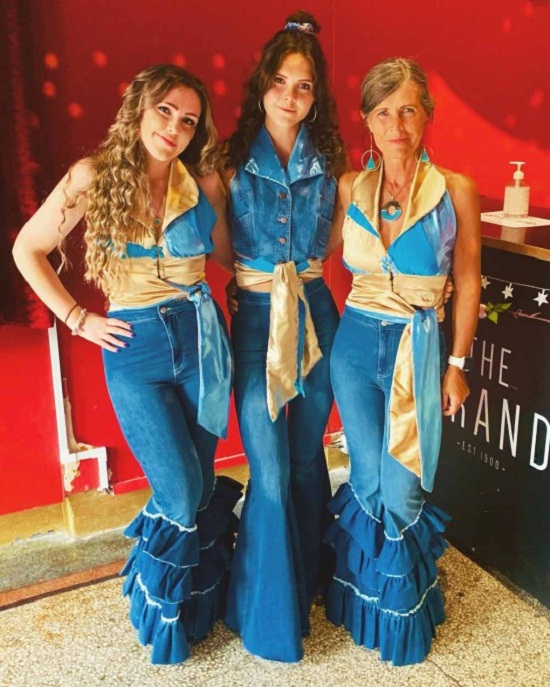 Jane and her daughters in clothes of her own design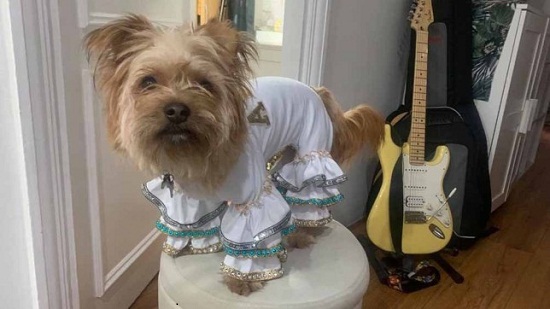 Dog in ABBA-inspired clothes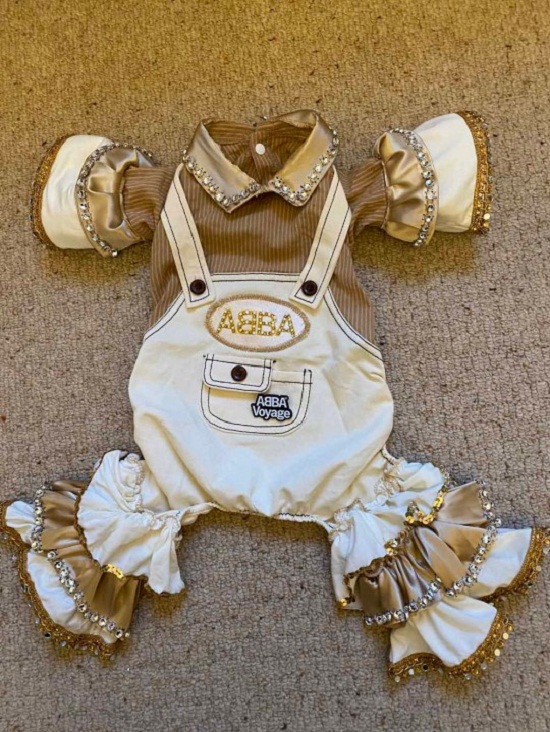 Another piece of Jane's design
.
#Obsessed #ABBA #British #woman #designs #clothes #family #dogs #style #team
Jordan Miscellaneous news
Source : اخبار الاردن