Mix
6 unexpected benefits of "family gathering" on the trip, "making children smarter"
Amman Today
publish date 1970-01-01 03:00:00

Family gathering while eating during the day is considered one of the old daily habits that have been inherited by generations, but it has begun to decline in recent years. Except that some Scientific studies have indicated that there are multiple benefits to it, as it is an opportunity for adults to interact with each other and helps in better socialization of children and other various benefits that accrue to family members that we review in this report, according to the website "brainfodder".
Scientific benefits for the family: children who are not obese
When the family eats together, young children are more inclined to prefer healthy meals and thus are less likely to become obese, as well as older children and adolescents, and this comes because of eating regular, nutritious and home-cooked meals that children help make or serve, and family gathering helps food to Kids are introduced to different types of food which helps them to choose healthier foods as well as snacks.
smart kids
Scientists have found that when parents talk to their children while they are eating, it helps the child to recognize many numbers of words In addition, children recognize six times more rare words than children whose parents do not eat with them.
Meal times are an opportunity for parents to discuss projects, identify weaknesses, and encourage strengths in a child's academic progress.
baby feels safe
Parents eating regularly with children helps in identifying their daily problems from being bullied by their colleagues and their fears, and therefore this helps in dealing with these problems and solving them, which makes the children feel safe.
happy kids
Research has revealed that when children eat with their parents regularly, they are emotionally strong and have better mental health. Research has shown that adolescents who eat regular family meals are more adaptable to new situations and have good manners, are less likely to suffer from illnesses such as depression and anxiety and are less likely to commit suicide.
Decreased rate of drug abuse
Eating regular family meals was associated with a lower rate of teen drug and alcohol abuse, as when families shared 5 or more main meals, teens were less likely to smoke, drink, or use drugs, and were less likely to have friends who drink or use drugs.
Strengthening children's relationship with their parents
Parents and children eating meals regularly together makes them more honest and open with each other, and parents learn about their children's daily problems and find solutions to them, and thus helps to strengthen their relationship with each other.
To achieve the aforementioned benefits, it is recommended that family members eat together without watching TV or checking mobile phones so that one of them does not get distracted and can talk together.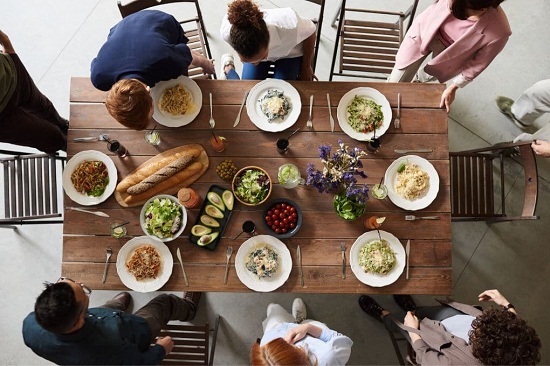 family pool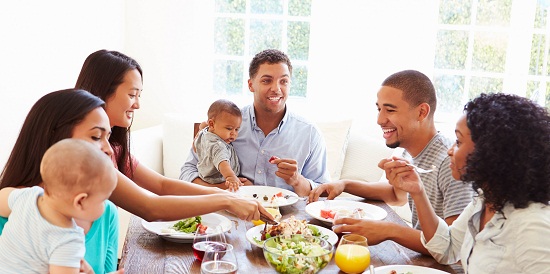 Eating with the family
.
#unexpected #benefits #family #gathering #trip #making #children #smarter
Jordan Miscellaneous news
Source : اخبار الاردن